Federal investigators have found that the country's oldest theological college broke the law regarding its Native art. Andover Newton Theological School planned to sell off 80 pieces in its collection, including a sacred Tlingit halibut hook. Now some tribal leaders are wondering if repatriation laws should be tougher.
Rosita Worl has been fighting against the school's Native art liquidation since June. She's the president of Sealaska Heritage Institute and also served on the Native American Graves Protection and Repatriation Act (NAGPRA) review committee.
Worl said the feds' decision was bittersweet. It reaffirms the private college is subject to the law because it receives federal student loans.
"We were happy that the federal government did find that they were obligated to comply with NAGPRA, but I was also saddened that we had to spend all of that time and effort to force them to comply with NAGPRA," Worl said.
Back in July, the school's president Martin Copenhaver claimed that the items in the collection weren't sacred. Turns out, that's wrong. David Katzeek, a Tlingit tribal member, identified the halibut hook as a sacred object that was used in religious ceremonies.
Copenhaver couldn't be reached for comment, but the college has 45 days to contest the decision.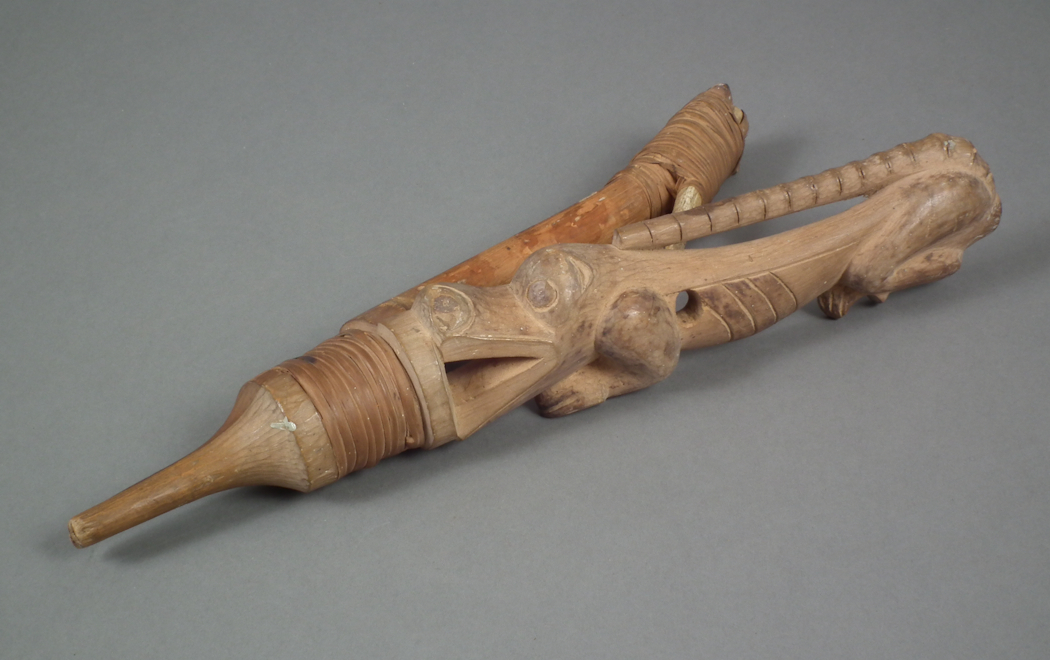 "To the best of my knowledge, we haven't received any request for informal discussion and there has been no request for hearing at this time," said David Tarler.
Tarler works at the NAGPRA office in Washington D.C. He said the college has reached out for "technical assistance," but it should have filed a summary of its Native art years ago, which allows the tribes to see what's in the collection.
Andover Newton might not be the only institution skipping this step. Worl says the process can lead to oversights.
"There's no real teeth to the law," she said. "If I didn't file my income tax, you could be certain I would be hearing from the federal government and there would be immediate action to comply with the law. In the case of NAGPRA, we don't have similar kinds of requirements."
Because of this, the Alaska Federation of Natives recently passed a resolution. A group will work on proposing amendments to NAGPRA. They've already reached out to the congressional delegation.
Worl says the changes are necessary. Repatriation can be a long and costly endeavor for the tribes.
"In one case, I would say that we expended over a hundred thousand dollars in just direct expenses. With lawyers, other anthropologists compiling evidence," she said.
And she says the NAGPRA laws are more than 20 years old.
"When museums and scientists were less sympathetic to Native American beliefs."
Worl thinks there's been a cultural shift. Recently, the Northern Light United Church sent a letter to Andover Newton Theological asking the school to return the sacred items. And with the advancements, she says the law should adapt, too.
"I do believe that we have a younger group of scientists and museum professionals with a greater understanding of Native American beliefs. I've seen this happen all around the country," she said.
Worl hopes this case will encourage other schools and museums to step forward with their Native collections.
She says there are more legal hoops, but the Tlingit halibut hook is one step closer to coming home.