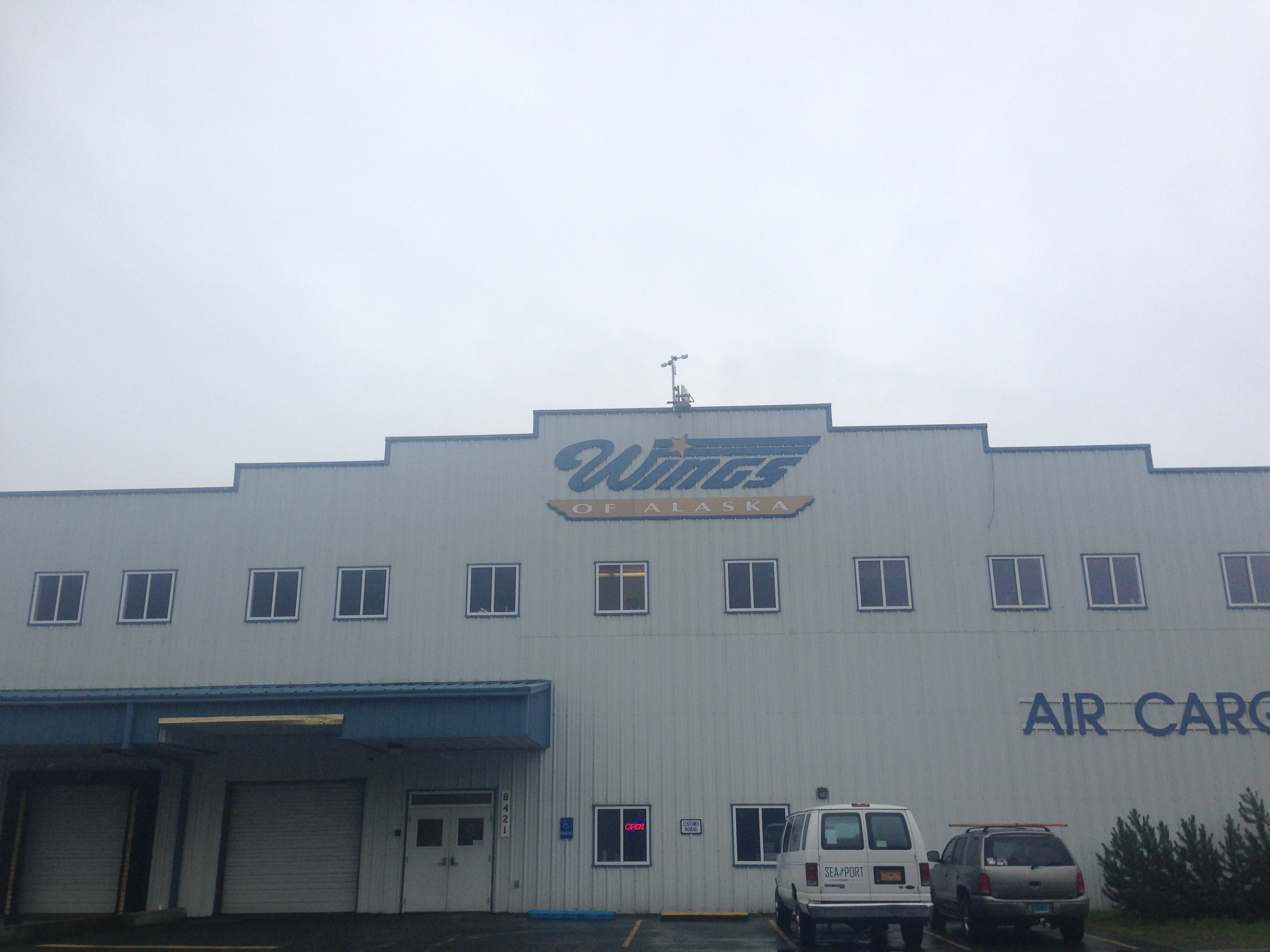 Wings of Alaska will shut its doors after the last scheduled flight lands in Juneau on Friday, with Gustavus-based Fjord Flying Services taking over Saturday.
SeaPort employees here in Southeast were offered the opportunity to apply for jobs in the Lower 48, or try to stay in Southeast and apply at Fjord.
The sale was finalized on Oct. 10. Wings' parent company, Portland-based SeaPort Airlines, said in a press release it sold Wings to "help facilitate expansion by Fjord in many Wings of Alaska markets."
Fjord owner Richard Cole said that while there may be a few hiccups for a few weeks, but service between Haines, Skagway and Juneau will not be interrupted. He said the deal has been in the works for a few months.
"There might be a brief reduction in service, but it's our expectation that that will be very short term. We expect to have roughly the same seating capacity as Wings within a short period of time," Cole said Wednesday.
He said that a Piper Chieftain with Instrument Flight Rules, or IFR, is on the way so Fjord can better serve commuters in less-than-ideal weather.
Cole was born and raised in Southeast and said he understands the needs of locals more than a larger airline.
"When you're operating in these small communities where you are literally bringing them their bread, or their medicine or taking them to a sporting event, whatever it may be, you are an actually part of their life," he said.
The release said Wings is contacting customers booked for travel after Oct. 16 and providing full refunds and help with alternative travel. Cargo for transportation will not be accepted after Wednesday. Customers must pick up unclaimed cargo by 5 p.m. Friday.
SeaPort Airlines CEO and President Robert McKinney said in the statement the decision wasn't easy, considering Wings has been a vital part of Southeast lives for three decades.
Air service to rural Alaska communities has many unique challenges and aspects to it that contrast significantly with our Lower 48 operations. We believe that a company, such as Fjord Flying Service, that exclusively serves Southeast Alaska will be able to better meet the needs of the communities and customers," he said.
He said now SeaPort can focus on improving their service in the Lower 48.
According to SeaPort, the transaction with Fjord includes buildings, equipment, computers, vehicles at various Wings stations throughout Southeast. The deal also included the "Wings of Alaska" brand. The cargo facility and hangar in Juneau was not included, but Fjord will lease those on its own.
Last month, Sitka-based Harris Air started offering morning flights between Haines and Juneau.
Cole said Fjord Flying Service has a good relationship with Harris, and that competition is good for everyone.
"I think that the additional service provided is only going to improve quality of life for these communities, especially as we're looking at state shortfalls that are going to affect ferry service," said Cole.