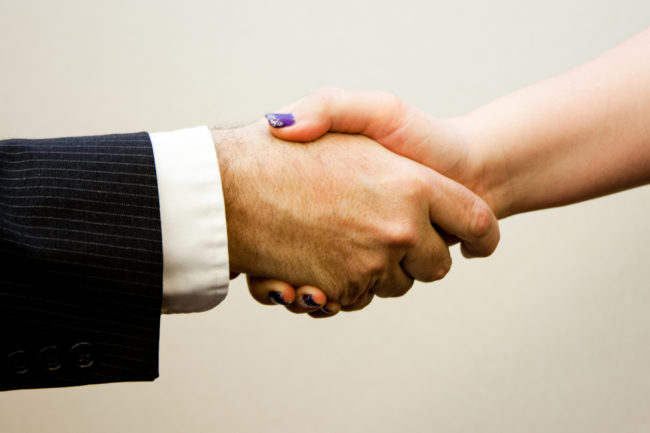 The Juneau teachers' union and the school district Wednesday night reached a tentative agreement on a one-year teachers' contract. It includes a 2 percent pay increase, though the district won't say what the budget impact would be.
Sara Hannan is a teacher at Juneau-Douglas High School and the bargaining representative for the Juneau Education Association. She said the 2 percent pay increase isn't that much, but she hopes it's something the union members will be happy to see.
"I'm pleased that the district recognizes that when you are in the business of educating people and your biggest cost is your professionals, you have to keep them moving forward even if it's a little tiny bit because that negativity translates into people leaving and underperforming. So, it's not a huge increase, but it still makes them feel like we're moving forward," Hannan said.
Of the 2 percent increase, 1 percent applies to the pay schedule and 1 percent is temporary for this fiscal year.
Hannan said the tentative agreement also includes a change in how years of experience are counted for certain specialists, like school psychologists and physical therapists–positions the district has trouble filling.
The district's pay schedule for teachers is based on years of experience–the more experience, the more pay.
"But we only counted years of experience in a school setting. So if you worked at the hospital and been a speech pathologist, that didn't count, and now it will. So we do think it's going to make us a much more competitive district," Hannan said.
Another change will affect teachers of students with Individualized Education Programs, or IEPs. These teachers have to attend many meetings, often outside of the work day. Now, they'll receive some compensation for that time.
"For many, many years when we've discussed it with the district, the dialogue has surrounded, 'This is your professional responsibility,' and we've all acknowledged that, but what we've come to find is that it's not an equal responsibility. There are some people who it's not a once in a while kind of thing, it's a very regular, perhaps weekly kind of obligation," Hannan said.
Something the union wanted but did not get was more class prep time for elementary teachers. High school teachers get up to 75 minutes, middle school teachers get 90. Elementary teachers only get 30.
"No elementary teacher is only preparing 30 minutes a day. They're preparing hours and hours each day. They're only being compensated for 30 minutes of it and the rest of it is coming out of their sleep time. I go to the pool every morning between 6 and 6:30 a.m. and when I drive by Harborview Elementary School, there are classroom lights on," Hannan said.
To negotiate, the district and the teachers' union used a new process called interest-based bargaining, or IBB, which is more collaborative and discussion-based. Hannan said it's too soon to say if it went well, since she doesn't know yet if the teachers will be happy with the tentative agreement. Ted VanBronkhorst, human resources director for the Juneau School District, said he liked the process and hopes to continue it when bargaining starts again in the spring.
"It's been a while since JEA and the school district have been able to come to an agreement without the assistance of an outside mediator. So I think the IBB process worked for us. We're very pleased with how that was successfully implemented in this case and we're hoping to build on it in the future," said VanBronkhorst.
VanBronkhorst did not say how this contract would affect the school district's overall budget. He said that information could prejudice the union's vote.
Members of the teachers' union will see the tentative agreement next week and they have one week to look at it. If the union votes it through, it then goes to the school board for approval.
Editor's note: A previous version of the story had inaccurately stated the tentative agreement was reached Tuesday night; it was actually reached Wednesday night.