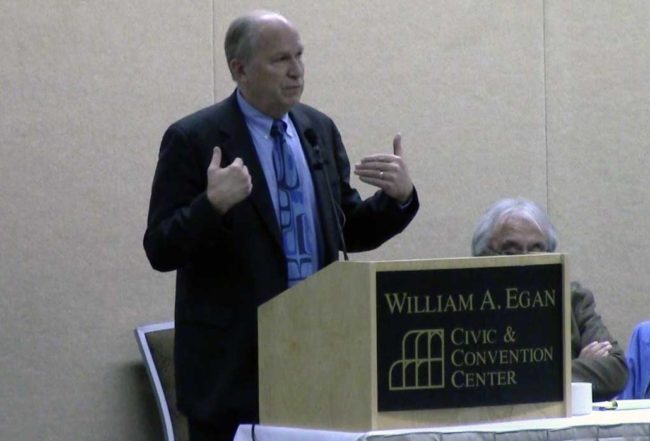 Gov. Bill Walker announced Wednesday the creation of an 11-member tribal advisory council.
"We need to do things differently. We need to do things collaboratively. We need to have the vehicle to have a discussion and bring things to us, and so when we have an issue we have a mechanism to go out to the village leaders to solicit your input," Walker said.
The council will advise on education, health care, subsistence, energy, public safety, justice, wildlife and fisheries, economic development, housing, language and culture and transportation. There will be one representative for each issue.
Richard Peterson, president of the Central Council of Tlingit and Haida Indian Tribes of Alaska, said he was excited about the announcement. Of all the issues covered by the council, Peterson said energy should be a priority, but land into trust is also something he'd like to see addressed before too long. He thinks it's an issue of the state recognizing the tribes' rights.
"Obviously they recognize tribes and our importance, but there's never been a formal recognition and I think that needs to take place," Peterson said. "What I would hate is to have all this great forward movement under this administration and then another administration comes in and just ignores (it), and it's back to the way it was previously when tribes didn't have the impact that we have now."
Walker made the announcement Wednesday at the Alaska Federation of Natives and National Congress of American Indians annual conference in Anchorage. Several cabinet members addressed the conference that morning. Walker said he'd like for the meeting with AFN and NCAI to become an annual event for his administration.