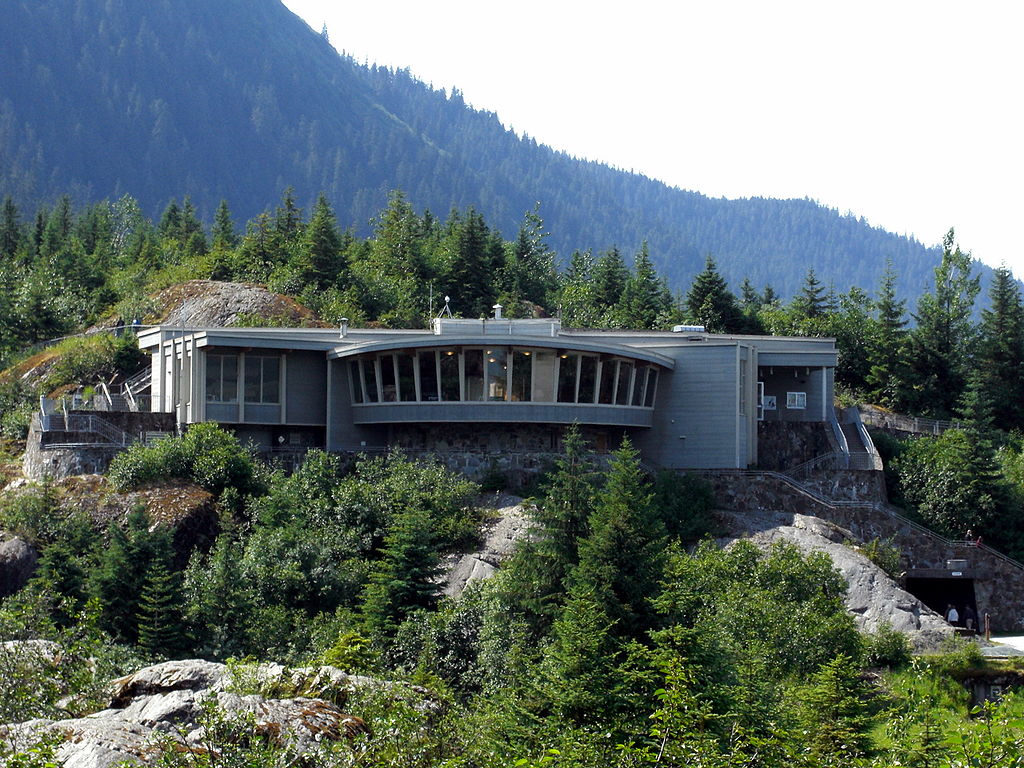 Sen. Lisa Murkowski on Thursday challenged National Park and Forest Service officials about the fees they collect from visitors.
At a Senate hearing, Murkowski said she "generally" supports the law allowing the agencies to collect fees.  The 10-year-old law requires that most of the revenue is spent on things like visitor services, maintenance and public safety. But then Murkowski homed in on the Mendenhall Glacier Visitor Center.
The Forest Service is raising the entrance fee at the visitor center from $3 to $5 starting in May. Murkowski said the increase is reasonable, but was leery of plans to expand the fee area beyond the visitor center.
"If you want to bypass the visitors center, you don't want to go to the restroom, you don't even want to park your car, if you just want to go to – and I'm just reading the article from the Juneau Empire here – if you just want to go to the Photo Point Trail, we're going to charge the $5," she said.
The senator says she worries the agencies are making public lands "uninviting."
"I don't want to go to my Mendenhall visitors center and go hiking on the great trails that we have out there and feel like I'm going to have somebody from Forest Service who's going to chase me down the trail to pull up my multiple rain jackets to see if I've got a wristband on," she said.
"Um, yeah, not only are we not going to chase them down trails but our real focus is going to be on trying to get our community to support us more in the future, by delivering things for this fee that they'll support," said John Neary, director of the visitor center.
Neary wasn't at the hearing, but he says he's concerned about preserving the visitor experience, too. He says 90 percent of the 500,000 visitors the park expects next year will have already paid their fee through a commercial tour operator. For those who arrive on their own, enforcement will be sporadic and Neary doesn't envision asking hikers to roll up their sleeves.
"In the past we've used wristbands. We'd like to get away from that, for a variety of reasons … and I think a lot of people find them annoying," Neary said.
Neary says visitors won't be charged to use most trails, only those the Forest Service has invested money in, like Photo Point Trail, which is paved. User fees help maintain those improvements, and the center director says it needs more amenities.
"Right now, women that come out on a cruise and take a bus out here on a Monday afternoon typically have to wait 15 or 20 minutes on line to use the restroom block. And that's unacceptable."
Neary says the visitor fees will help pay for new bathrooms, since they can't rely solely on funds from Congress.