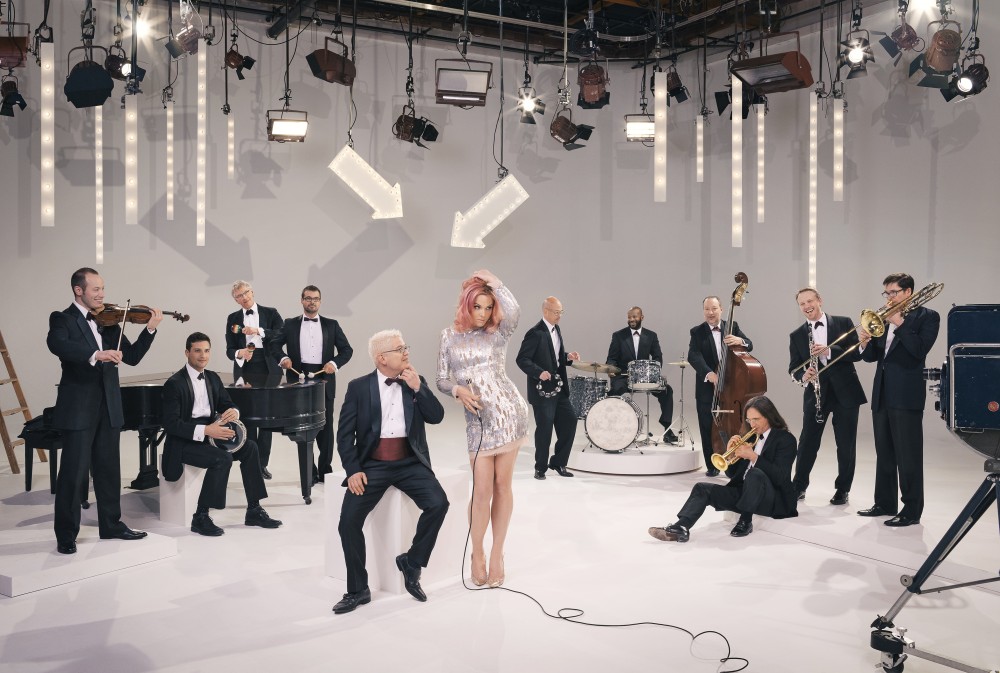 When Storm Large first sang with the genre-defying band Pink Martini, she had four days to learn 10 songs in five different languages — and perform them all to sold out audiences at the Kennedy Center. 
That was 2011. The regular singer was having surgery on her vocal cords.
Four years and 17 languages later, Large is now a permanent fixture in the mini-orchestra. This weekend, she and Pink Martini will play Centennial Hall as part of the 30th Juneau Jazz & Classics season.
"The whole experience of Pink Martini is being invited to a beautiful amazing party in 1961 where you're just kind of waiting for Lauren Bacall to show up," said Large. "It's not an experience where you're sitting in the audience and the musicians are separate from you on stage. We love to engage with people and be inclusive and have everybody be part of the show. We love to get people up and dancing. I jump offstage and dance with people. It's just a little joy factory."
Onstage, she says the Portland-based band recreates the glamour of old Hollywood and the sounds of the Copacabana. Though the group has toured through Alaska before, this is Large's first trip.
"Pink Martini classes me up a little bit," she said. "I'm kind of a rock and roll punk cabaret artist. Working with them has taught me you can say a lot without saying much." 
See Pink Martini live at 7 p.m Sunday at Centennial Hall.