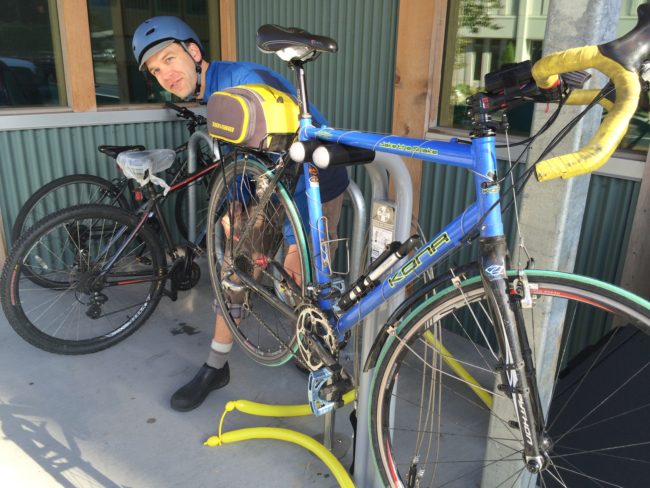 About a dozen people gathered this morning at the corner of West Ninth Street and Glacier Avenue for a balloon popping at a new bicycle repair station.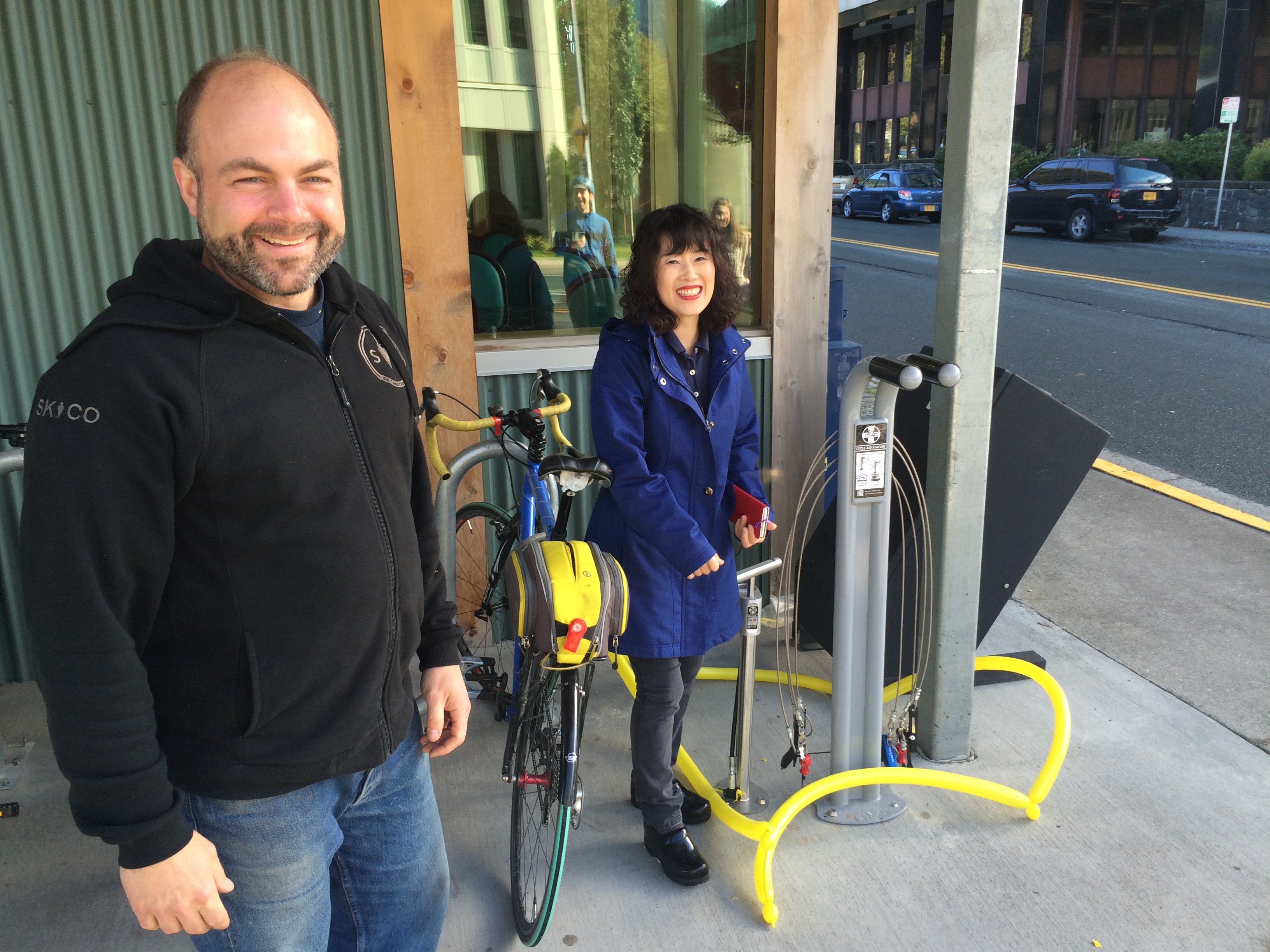 The free, 24-hour station includes a bike rack, a bike stand, a pump and an array of tools. Corey McKrill, who is a founder of the bike advocacy group Juneau Rides, put his bike on the stand to try it out. He lives in the flats and thinks it will be a useful to him as a commuter and for neighborhood kids.
"Here's a tire lever so if I needed to replace the tube in my tire I could use this to get the tire off and get into the bike tube. And here's the pump I can use to inflate the tube after I replace it," said McKrill.
The fix-it station was organized by neighborhood businesses and residents including Marc Wheeler of Coppa, Jeong Kim of Seong's, Todd Mace of Pixel & Plume Design Co., Lacey Godkin of Capital Brew and John McConnochie of Cycle Alaska.
The public stations are trending; there's one at Cycle Alaska, two are being installed at the University of Alaska Southeast and one is planned for the new Mendenhall Valley Public Library.