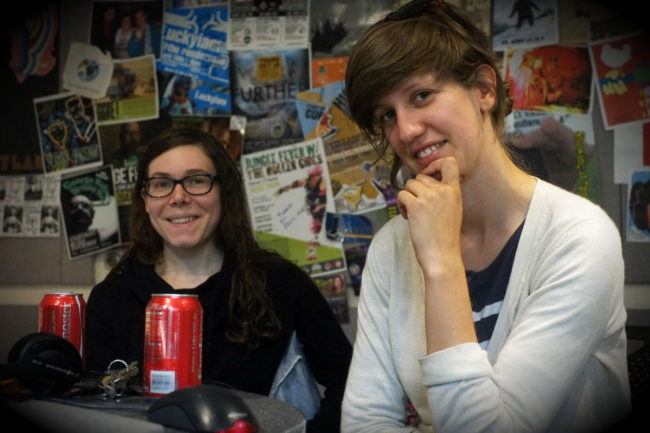 The Appalachian music duo Anna & Elizabeth are performing tonight at the Gold Town Nickelodeon. They play music once forgotten and rediscovered from historical archives. Anna Roberts-Gevalt and Elizabeth LaPrelle shared some of the taboos and traditions of playing the music in a modern context on KXLL.
They take the stage at the Alaska Folk Festival sponsored show at 7 p.m.
Hear an excerpt of their interview with KXLL DJ Annie B:
They didn't get a chance to talk about their paper and cloth storytelling scrolls, or "crankies," during the interview. But you can see one in action in this NPR Tiny Desk video.