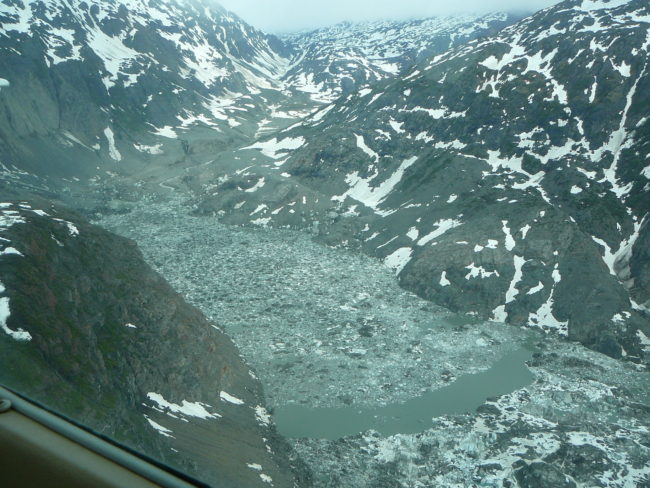 The Taku River is rising quickly due to a dam release of the Tulsequah Glacier.
Pilots in British Columbia reported seeing water from Lake No Lake located along the glacier beginning to drain.
"There's a certain amount of water that builds up within these lakes, which is being held back by these glaciers, and once there's a certain amount of pressure, it actually lifts up the glacier and water is able to start flowing underneath the glacier," says Aaron Jacobs, hydrologist with the National Weather Service.
The glacier dam release produces a constant flow of water into the Tulsequah River, which is a tributary off the Taku.
As of 2 p.m., the river was at 38.3 feet and is expected to rise another 4.5 feet, just below minor flood stage, by late tomorrow morning.
Even though there's no flood warning, vessels traveling on the Taku should be careful.
"It's still going to be treacherous for people who are traversing up and down the Taku River especially on the start of the holiday weekend where there will be debris coming down the river, potentially some ice, and that can cause some havoc along the river if you're not aware of it or you're not paying attention," Jacobs says.
Water temperature of the Taku River is also dropping.
Jacobs says once the lake is drained and the river crests, the Taku will drop to its normal level of about 38 feet by Thursday evening.