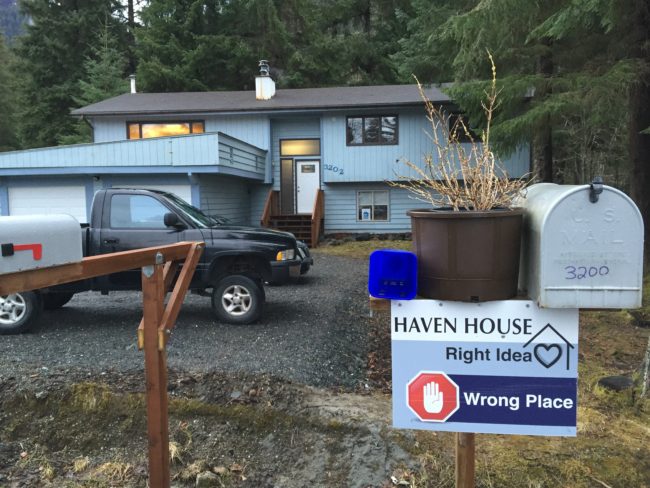 A Juneau neighborhood association has taken its fight against a transitional home for just-released female inmates to court.
The Tall Timbers Neighborhood Association filed an appeal against the Juneau Planning Commission and Haven House in Superior Court June 19.
In the appeal notice, the neighborhood association contends the planning commission made a mistake in granting Haven House a permit to be located on Malissa Drive in the Mendenhall Valley. Before taking the matter to the court, Tall Timbers had appealed to the Juneau Assembly in May and lost.
June Degnan is board chair of Haven House, a faith-based nonprofit.
"They're exercising their legal right so if that's the game they're willing to play, then I'm willing to continue to defend women and do the right thing as is my board," Degnan says.
Haven House provides a structured living situation for women transitioning out of prison. It opened in April and has two residents.
Court appeal aside, city officials are in the process of changing city code to clarify what transitional housing is and where it can go.
City Attorney Amy Mead says the ordinance amendment could make the Tall Timbers' argument moot, even if it won the appeal.
"It would not require Haven House to leave because if this ordinance passes then Haven House is properly in a D5 with a conditional use permit, per this ordinance," Mead says.
Tall Timbers' lawyer could not be reached for comment by deadline.
The ordinance change was introduced during Monday night's Juneau Assembly meeting and is scheduled for a public hearing July 20.