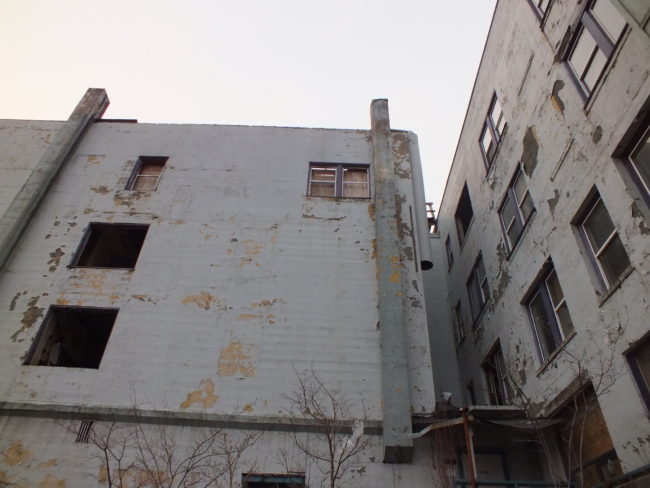 Juneau officials have served the owners of the Gastineau Apartments with a demolition order.
James and Camilla Barrett own the building, largely destroyed by fire in 2012. The city accelerated efforts to force them to do something about it, after another fire in March brought renewed attention to the downtown eyesore.
The Barretts were served with the demolition order on May 30.
"They have 10 days from the date of service, or until June 10, to accept or reject the terms of the order. They have 20 days to appeal the order to the Building Review Board," Mead said at a Juneau Assembly meeting Monday night. "We have not heard from either one of them."
The Barretts have said they plan to tear down the apartments, but progress has been slow.
The city's latest action comes after the Assembly decided against trying to take the property by eminent domain. Assembly members had hoped to seize the property and work with a private builder to turn it into affordable housing. But an Alaska Housing Finance Corp. report estimated demolition would cost at least $1.2 million, increasing the cost of redevelopment and taking that option off the table.