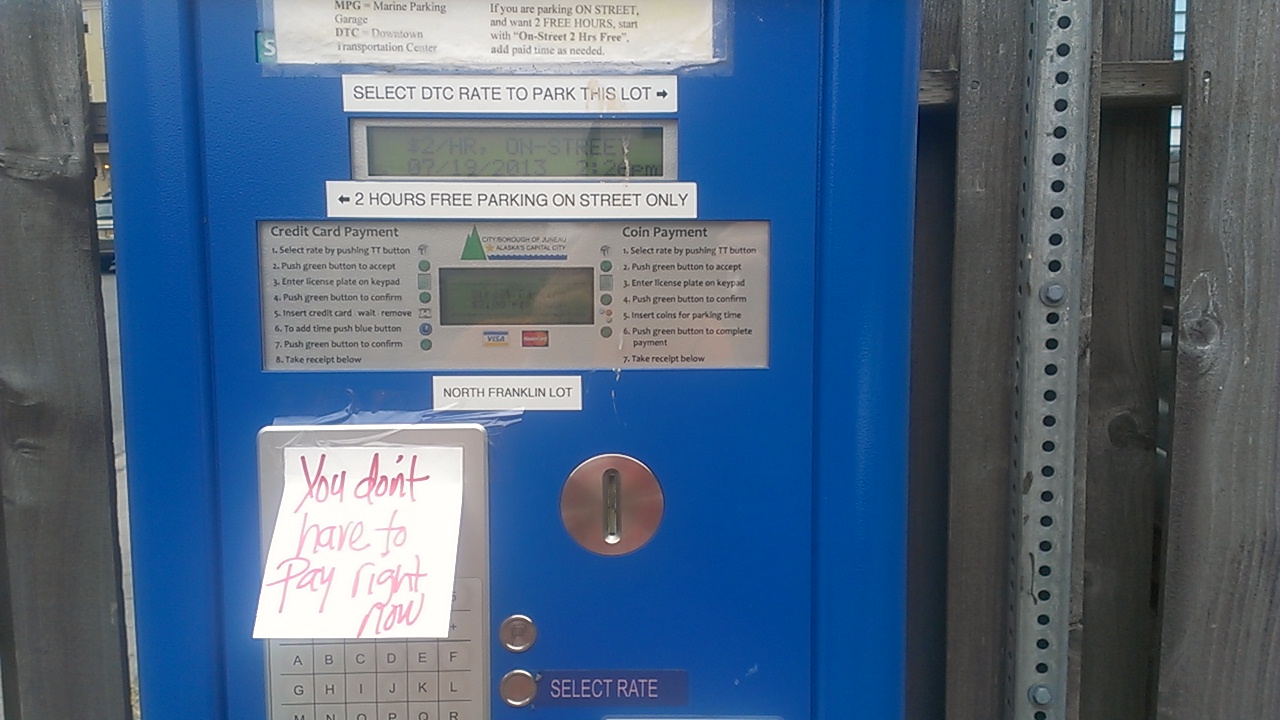 A federal judge has awarded Juneau $1.2 million in the city's lawsuit against a Nevada company that sold it a defective downtown parking system.
City Attorney Amy Mead says the judgment was issued in U.S. District Court last week in the city's case against Aparc Systems. However, Mead said Aparc filed for bankruptcy on May 20.
"They did not notify the federal court that they had filed for bankruptcy," Mead said at a Juneau Assembly meeting Monday evening. "So, normally filing for bankruptcy works an automatic stay by virtue of the bankruptcy court."
Mead says the city will argue that the stay should be lifted and the district court order against the company should go into effect. But she says it's unlikely the city will see its $1.2 million.
"According to Aparc's bankruptcy documents they have listed, I think — if I'm recalling correctly — $50,000 in assets," Mead said.
Even if there's no money to recover, she says it's important for the judgment to stay in place.
Juneau's litigation against Aparc dates back to late 2013. Before filing suit, the city spent nearly $500,000 trying to fix problems with the company's parking meters and devices that were supposed to communicate with them.