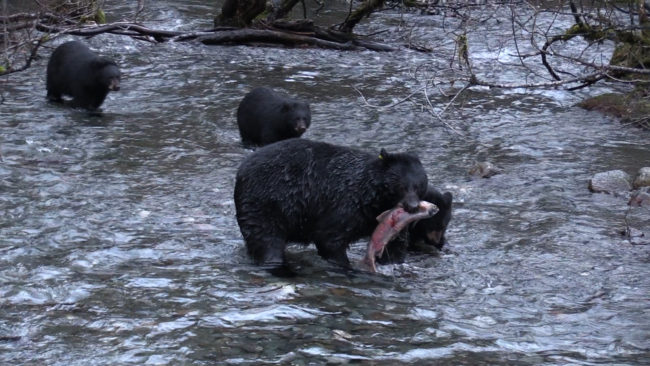 East Glacier Trail near the Mendenhall Glacier has reopened, but the U.S. Forest Service is warning users that a protective mother bear and her cubs are still in the area.
Officials closed the trail last week after a series of encounters with the sow, who started acting aggressively toward hikers, mountain bikers and off-leash dogs.
Mendenhall Glacier Visitor Center Director John Neary says in a release that the bear and her cubs have been moving around the Dredge Lakes area.
"She remains protective of her cubs and should be given plenty of space," he says.
The mama bear is known to wildlife officials as "Bear 103" because of the yellow tag on her ear that says "103."