In 2010, Børge Ousland and Vincent Colliard were part of a four-person sailing crew on the first ever circumnavigation of the Arctic Ocean in one season, sailing through both the Northeast and the Northwest passages.
Now, they're in the midst of skiing the Stikine Icefield in Southeast Alaska and British Columbia. The journey is part of a decade-long project to traverse the world's 20 largest glaciers. So far, they've crossed glaciers in Patagonia, Chile and Svalbard, Norway.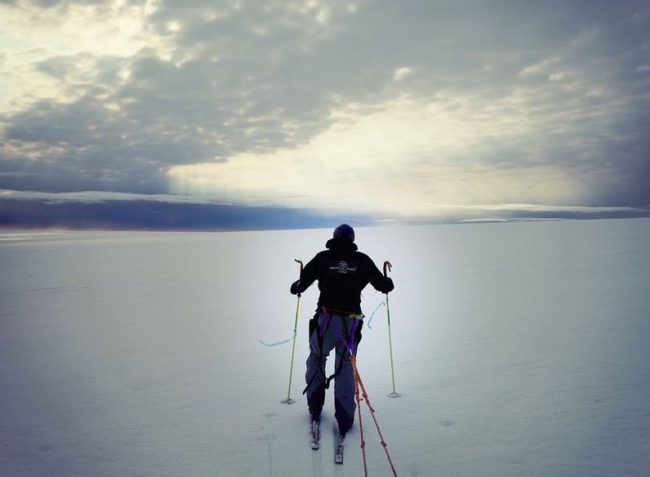 The two men started skiing on the Stikine Icefield May 9. Beforehand, I joined them on an important excursion – a trip to the grocery store.
I find Ousland and Colliard in the baking aisle of Foodland IGA standing in front of the oils. Ousland says they're looking for sunflower oil for breakfast, "because we need to boost the porridge with some extra fat because we need a lot of energy on this trip."
This is something they have to consider that other people normally don't – does something have enough fat? Ousland struggles with this when looking for string cheese. He reads the nutrition stats on several, before he settles on the organic cheese strings. Sixteen of those – one for each day. Ousland says the trip will likely take 12 days, but they're shopping for 16 to be safe.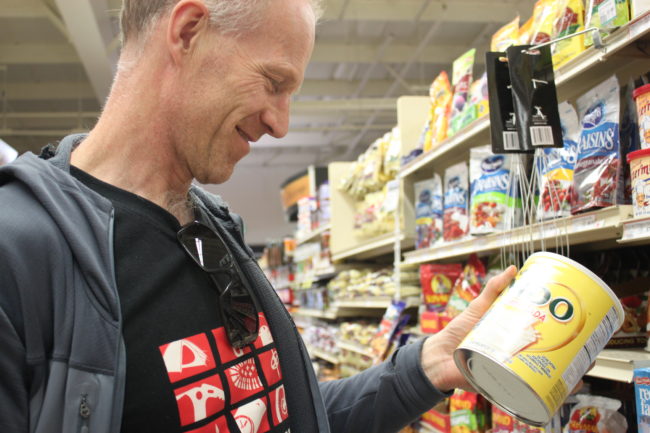 Ousland is 52 and from Oslo, Norway. He's done about 30 expeditions that've taken him to places like the North Pole, the South Pole and the Himalayas. And he does them unsupported. That means no help along the way, no caches of food, even on months-long trips.
"The longest trip I've done was when I crossed the Arctic Ocean solo from Siberia to Canada. Took me 83 days," Ousland says.
For that trip, he started out with more than 400 pounds of food and gear which he carried on his back and pulled on a sled. For crossing the Stikine Icefield, Ousland says they'll each be carrying about 120 pounds.
"So this is lightweight, but we still have to be careful and take it seriously and do the right thing," Ousland says.
The idea behind the long-term expedition is to shed light on how climate change is affecting glaciers. They document their journeys with glacier measurements, notes and photos. One of their sponsors, National Geographic, outfitted them with a video camera.
"We go out there to show the world what's happening and how it looks like. Because you can't just draw things on the map or listen and read to scientific reports, someone has to visualize it. So we're not scientists but we're the eyewitness to the climate change," Ousland says.
Ousland also sees these trips as a way to pass down knowledge to 29-year-old Colliard. Colliard is from France. He says he first communicated with Ousland, who he calls his hero, by email when he was 19.
"One day I was harassing him that I really wanted to go on a trip with him on a sailboat around North Pole and he said, 'Yeah, OK, we'll give you a chance,'" Colliard says.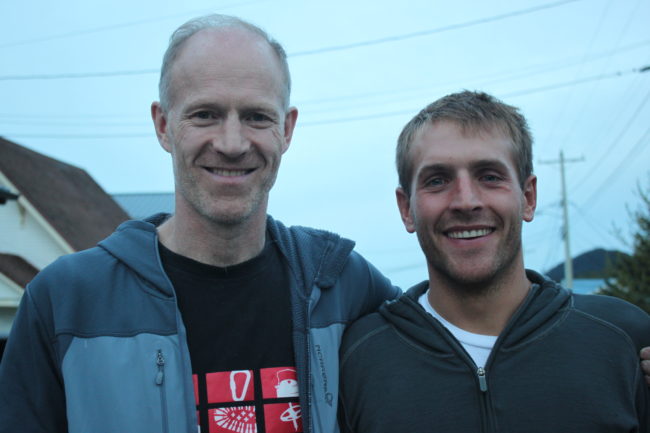 Since then, Ousland has been Colliard's mentor, friend and expedition partner. Colliard says he's learned the importance of preparation and how to be meticulous.
"I saw him packing things and everything is extremely organized so when you're on the field you don't think, 'Where's this thing? And where's the other?'" says Colliard.
He's learned it's important to practice the same steps of setting up and packing up camp over and over, even when the weather is nice and calm.
"So when it's really windy and you're alone and you want to pitch your tent, you have to make sure you have a nice procedure because if you're in the middle, let's say, of an ice cap or Greenland or on the sea ice and you lose your tent – your tent is like the only refuge that you have – you're done if you lose a tent," Colliard says. "You can just call for emergency."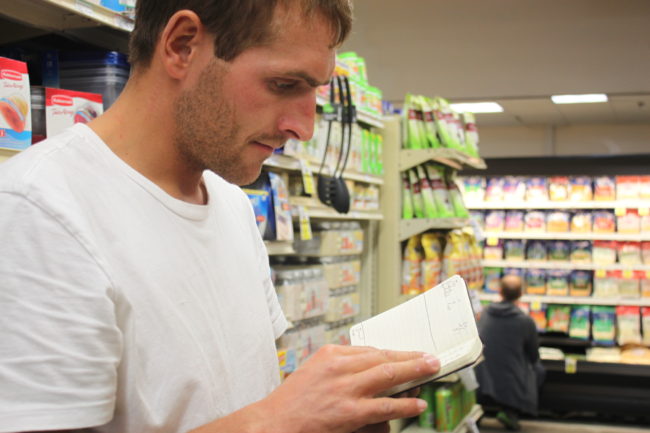 What he's not so sure about at the moment is chocolate. He stands in front of dozens of choices and zeros in on the milk chocolate Cadbury bar. I suggest the caramel bar.
"No, no, no liquid inside," Colliard explains.
"How about dark chocolate?" I ask. "You're more milk than dark?"
"Yeah, we need a little more sugar also," he says.
Colliard hems and haws before going back to the milk chocolate Cadbury.
"Do you think I can just open one and then I can pay and I try it?" Colliard asks.
"You must have had Cadbury, no?" I wonder.
"Yeah, but not this one," Colliard says,
So he opens the wrapper, breaks off a square and after a few chews, "Mmm, that will do the job. Mmm, yeah, perfect."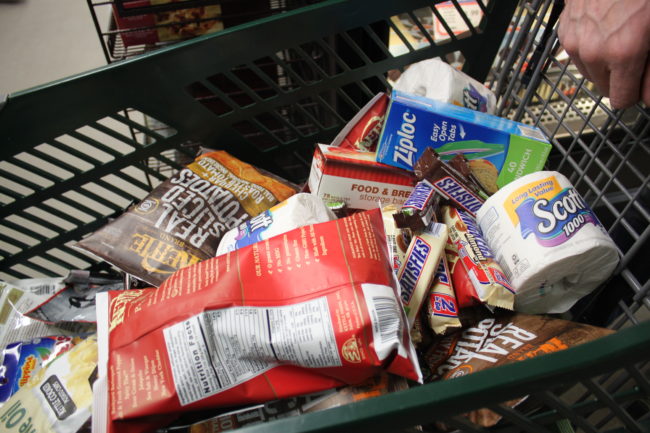 Besides chocolate, string cheese and sunflower oil, Colliard and Ousland's carts are filled with nuts, raisins, dry milk, beef jerky, toilet paper and several bags of potato chips. Those get crushed into crumbs, then packed in individual Ziploc bags.
For this trip, Ousland isn't bringing one of his standbys.
"Normally, I bake a cake which is almond cake with egg cream and I bring it on the trip to celebrate the small victories. Especially on the long trips, there's always something to celebrate – my son's birthday or when I'm halfway or things like that. You need things to look forward to," Ousland says.
Of course, the real motivation is the journey itself, Ousland says, the adventure – finding out what's after the next curve, what's beyond the next ridge.

To follow Ousland and Colliard's travels, go to
icelegacy.com
and read daily dispatches from the Stikine Icefield.