[carousel easing="linear"][item id="1431579084-1-89″ tab_id="1431579233228-1″ title="Item"]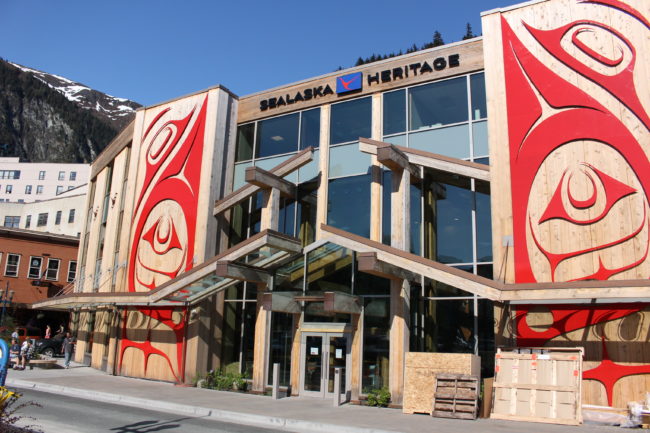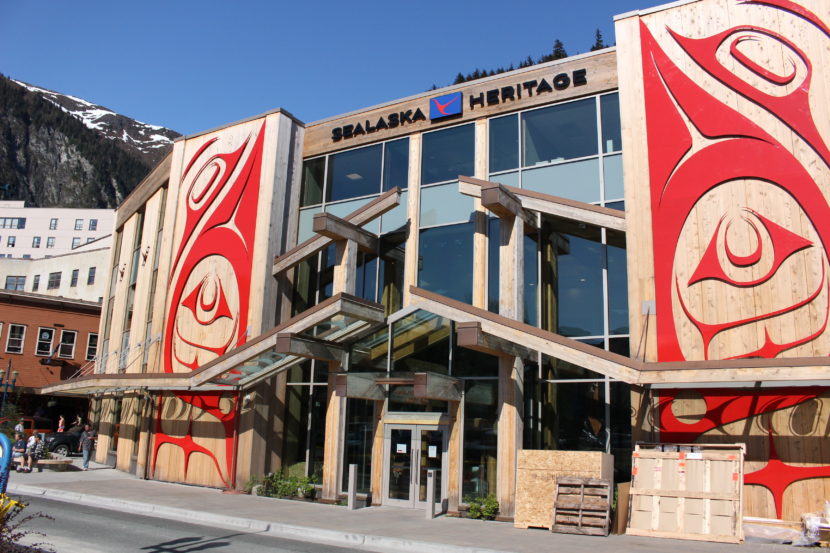 [/item][item id="1431579084-2-77″ tab_id="1431579233842-1″ title="Item"]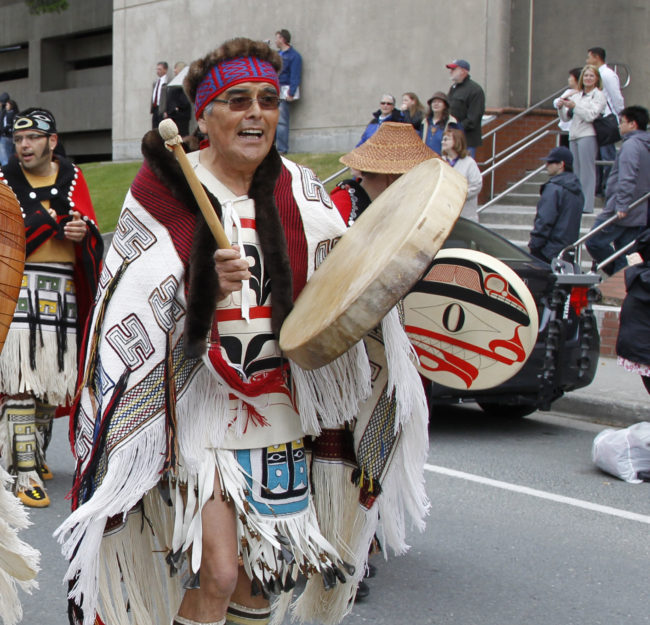 [/item][item id="1431579084-3-38″ tab_id="1431579234397-2″ title="Item"]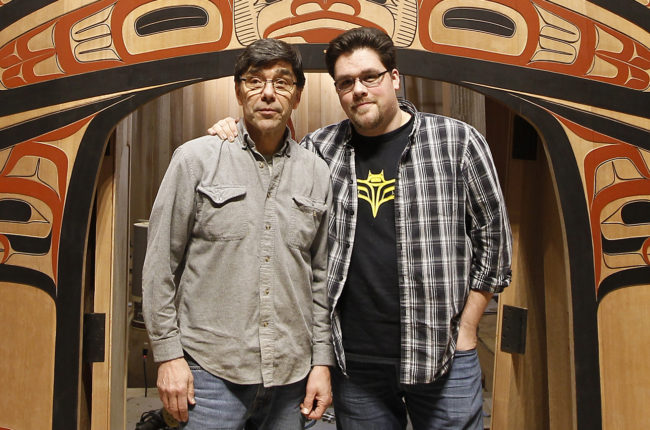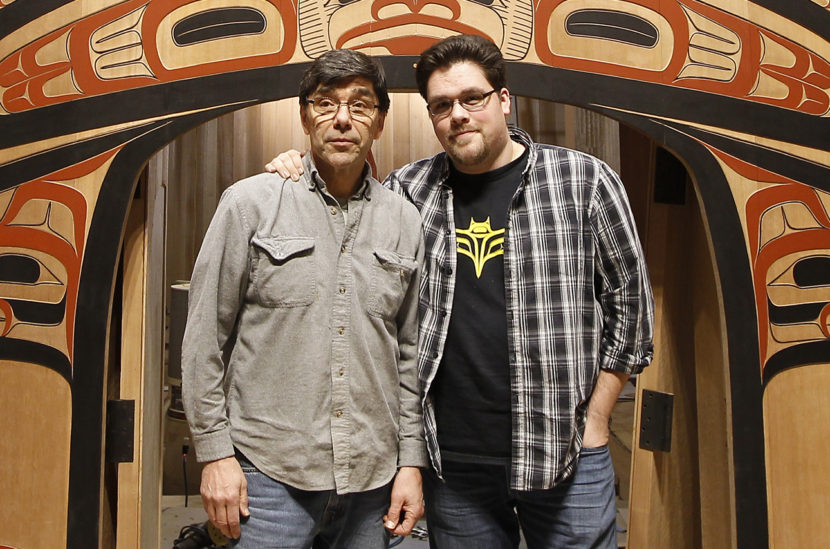 [/item][item title="Item" id="1431579387938-0-1″ tab_id="1431579387943-4″]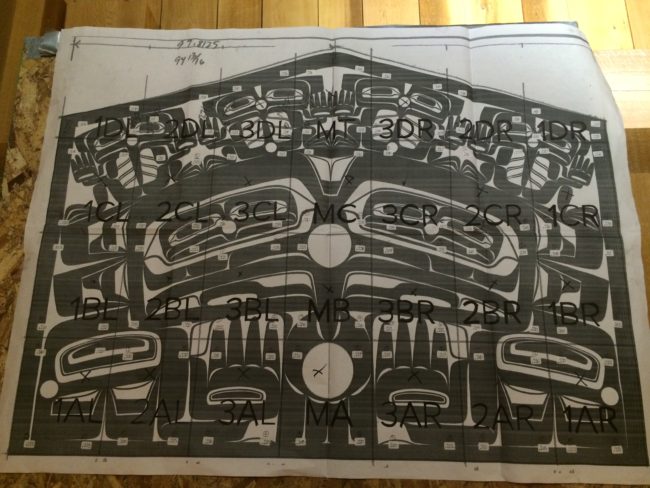 [/item][item title="Item" id="1431579472053-0-10″ tab_id="1431579472059-7″]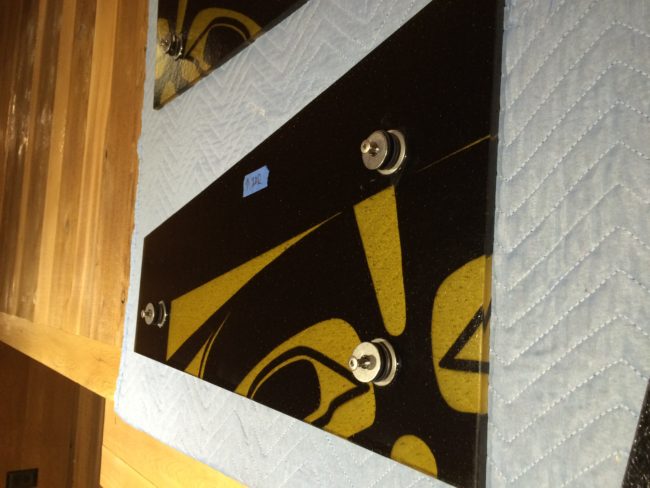 [/item][/carousel]
Opening ceremonies for the Walter Soboleff Building begin Friday at 8:30 a.m. The grand opening ceremony will be broadcast live on 360 North.
The new Walter Soboleff Building in downtown Juneau will soon be fully unveiled to the public. In addition to observing the structure's architecture, visitors will be surrounded by monumental art.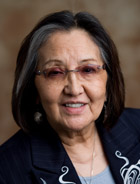 "We knew we wanted to have the best of our artwork," says Sealaska Heritage Institute President Rosita Worl. "And we also knew we wanted to have all of our three nations represented: the Tlingit, Haida and the Tsimshians."
By "we" she means the institute's Native Artist Committee: Tlingit artist Nathan Jackson, master Haida weaver Delores Churchill, Tlingit contemporary artist Nicholas Galanin and formline expert Steve Brown. They solicited art, deliberated over the proposals and chose three. But what is monumental art?
"I think of it as something that is put on structures, canoes, or totem poles, but they're not utilitarian objects. They're not things that we wear. They're not ceremonial objects per se, but that's not to say that they don't have a sacred dimension to them," says Worl.
Haida artist Robert Davidson's 40-foot red steel panels frame the building's front entrance. The installation was inspired by a smaller contemporary piece Davidson donated to SHI that was dedicated to Walter Soboleff called "Echoes." The piece everyone will see from the street is called "Greatest Echo."
"The fact that it was dedicated to Dr. Soboleff (and) called 'Echoes' (was) because Robert Davidson said that 'he had echoes from the past that were moving into the future' and it was just absolutely the appropriate theme for the building," says Worl.
Beyond Davidson's panels and through the glass front doors, a 15-foot tall, 40-foot wide Tsimshian clan house front defines the atrium. It's by David A. Boxley and his son David R. Boxley. The elder Boxley says his piece is a step back in time.
"It is made to look like you were coming by canoe into a Tsimshian village and this type of design would have been on the major house of that village," he says.
The detailed painted formline design on it may be the most traditional of the three pieces of monumental art, but there's more there. The wood is carved, too.
"Most of the old house fronts from back in the day were painted. The carving on this type of thing was usually set aside more for interior screens," Boxley says.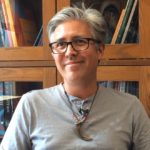 Inside, the third piece of monumental art is a clan house screen by Tlingit artist Preston Singletary.
"I created a bird design that could represent eagle or raven, so it's a little bit nebulous there. But I wanted to create a very quintessential Tlingit style so that the formline is quite bold and has a really strong kind of architecture to it," Singletary says.
While a traditional screen is made of wood, Singletary's is actually 28 black and amber sandblast-carved glass panels mounted together as a mural.  Singletary says that using a contemporary medium like glass brings a new element to traditional art.
"I hope that the takeaway might be for someone to be inspired to, you know, reinterpret what they're doing as far as the traditional arts," Singletary says. "Maybe they'll be inspired to create in a new material and see that it's ok and see that we're pushing forward on different levels, and so maybe the next generation will be a lot more comfortable with doing that."
Worl says this is what the Native Artist Committee was after.
"We wanted to have both traditional and contemporary. We wanted to be able to show the evolution of our culture—that our culture isn't static."