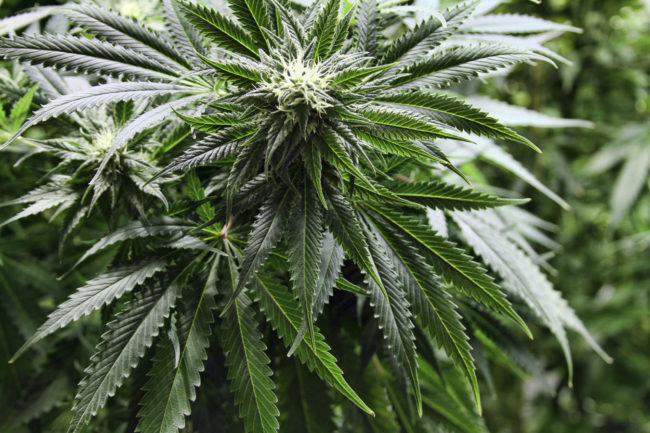 Marijuana activists in the capital city are planning a Southeast Alaska Cannabis Celebration this Friday at the Juneau Arts and Culture Center.
The event will feature eight bands, food carts and local businesses showing off their products and services. But organizers are asking attendees to leave the green stuff at home.
Giono Barrett hopes to start a marijuana farm with his brother in Juneau, but says they won't have any plants to display at the cannabis celebration. Barrett points to a similar festival canceled recently in Anchorage after city officials told organizers they would not allow possession or use of pot at a municipal facility.
"We really want to just bring the community together and get people out of the woodwork," Barrett says. "So the idea here is to hit that marijuana demographic, and get them out of their house and get them together and enjoying music together."
Public consumption of marijuana is illegal, even under the state's new recreational marijuana law. In addition, the City and Borough of Juneau currently has a moratorium on land use permits for marijuana-related businesses. Barrett opposed the moratorium at first, but now thinks it's been good for Juneau's marijuana community.
"I think it was in retrospect a really smart decision, because it gave us the opportunity to get to know each other — the cannabis community and our city," he says.
The cannabis celebration is being organized by Revelry Events, founded by former KXLL music director and volunteer Jessie Herman-Haywood. She says you won't have to be a marijuana user to get something out of it.
SE Alaska Cannabis Celebration
The Southeast Alaska Cannabis Celebration will be held at the JACC, starting at 5 p.m. Friday. Tickets are $25 in advance or $35 at the door. Organizers hope to make it an annual event. Here's the music lineup:
"Essentially this is just a really cool music festival," Herman-Haywood says. "It's a great opportunity for the cannabis community, whether you're going to be starting a business, or maybe you want to be purchasing some, or maybe you just don't know anything about cannabis and are really interested in the culture."
Even though there's not supposed to be any drugs or alcohol at the festival, Herman-Haywood says it will be a 21 and over gathering because of the material being discussed.
Local greenhouse Get Growing and clothing maker Aurora Projekt will be among the vendors at the event. Attorney Kevin Higgins also will have a booth. He's a former public defender now in private practice, and a recreational marijuana user. He says he's interested in watching the legalization process.
"Marijuana's been a part of my life for over 20 years," Higgins says. "It's new and kind of uncharted territory. So it's just interesting to see how it's unfolding."
Higgins says members of Juneau's cannabis community have made themselves available to public officials at both the city and state level who are making decisions about how marijuana will be regulated.
"Trying to make sure that they're not only making good decisions, but asking the right questions in arriving at those decisions," he says. "And kind of still fighting uphill against a bunch of reefer madness."
But in general Higgins says most politicians are doing a good job of thoughtfully approaching the issue.
Editor's note: Jessie Herman-Heywood's former role with KXLL has been clarified.