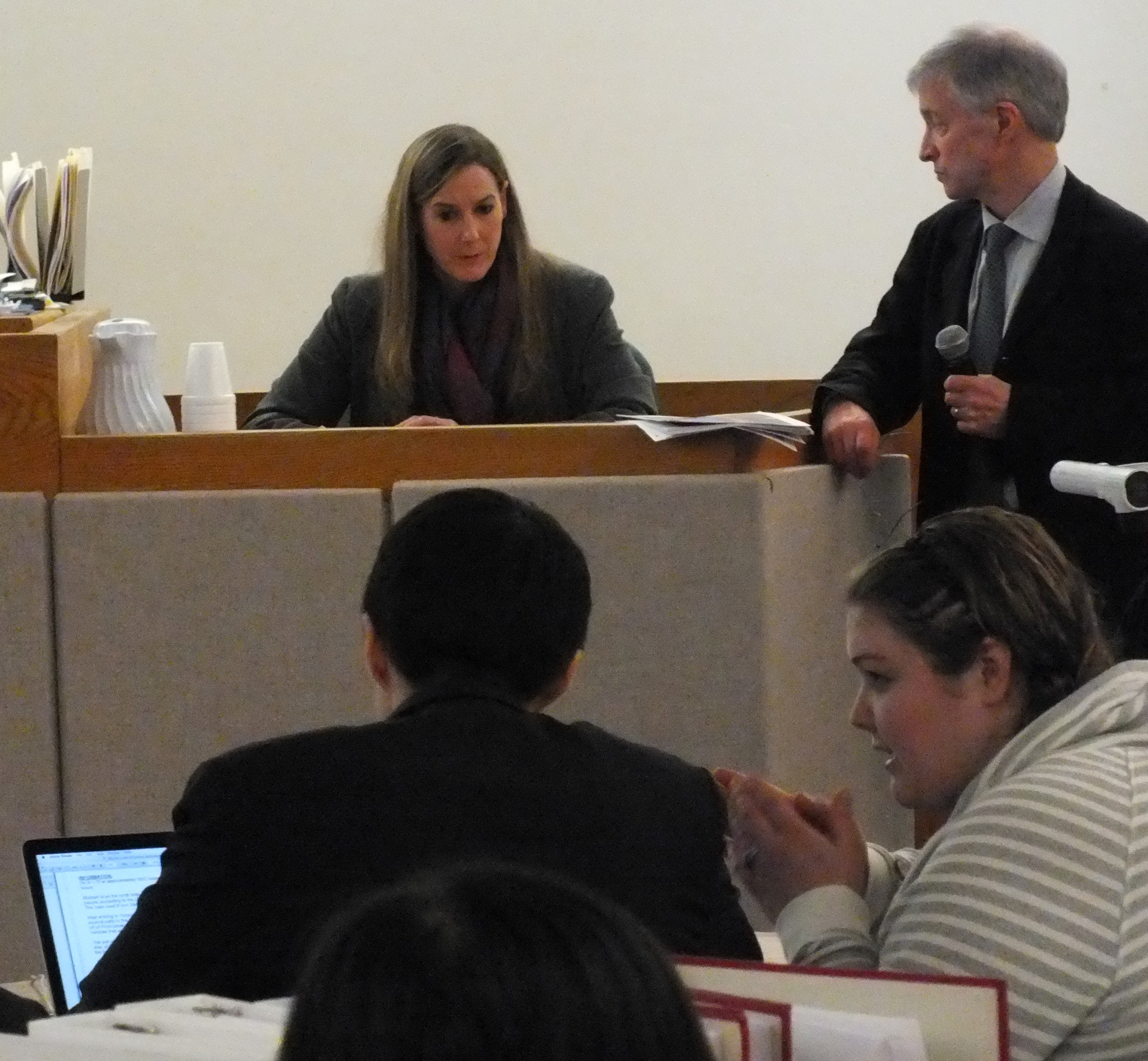 Defense attorneys for the City of Hoonah called witnesses Wednesday who refuted allegations that Police Officer Tony Wallace was poorly trained and that his actions provoked John Marvin Jr. into murdering Wallace and fellow officer Matthew Tokuoka.
Haley Tokuoka-Yearout, Matthew's widow, claims in a civil lawsuit against the city that officer Wallace used the lights, siren and loudspeaker on his police vehicle moments before Marvin shot both men.
Alaska State Trooper Investigator Andrew Adams testified that Tokuoka-Yearout only mentioned during an interview that Wallace activated the lights. However, the investigator only retained a written summary of his notes. The audio recording of the interview was lost.
An Alaska Police Standards Council representative also testified that Wallace had his basic police certification and completed his required field training with former Hoonah Police Chief Jeff Hankla in 2009.
Defense attorneys also played two audio tapes from August 2009, almost exactly a year before the shooting on Hoonah's Front Street.
The first was a recording of Wallace visiting Hoonah resident Ladonna Dybdahl, who complained about John Marvin trespassing in her home.
The other recording documented an attempt by officers Wallace and Tokuoka to visit Marvin at his house on August 14, 2009. The officers wanted to talk to him about the trespass at the Dybdahl residence, but he refused and barricaded himself inside the house. Marvin later emerges, surprising and allegedly assaulting the officers, who use their Tasers to detain him.
Playback in court was ended approximately five minutes before the end of the audio file because it was already long past when jurors were promised they'd be allowed to go home for the day.
00:40 Hoonah Police officers knock on the door of John Marvin's house.
02:15 Marvin apparently opens front door and shuts it without speaking.
02:30 Officer Wallace begins the first of many pleas for Marvin come out.
05:00 Officers Tokuoka and Wallace confer.
08:15 Officers Tokuoka and Wallace confer again.
10:43 Officer Tokuoka is heard trying to talk to Marvin from another side of the house.
11:30 Officers Tokuoka and Wallace confer again.
12:20 Officer Wallace resumes knocking.
14:10 Officers Tokuoka and Wallace confer again about positioning vehicles to block Front Street, and Wallace checks in with dispatcher and Tokuoka (103) by radio.
16:20 Officer Wallace communicates with Hoonah Police Chief Jeff Hankla (101), likely by cell phone.
20:25 Officers Tokuoka and Wallace confer again.
22:10 Officer Tokuoka provides some ideas about what to do when Chief Hankla arrives.
25:15 Officers Tokuoka and Wallace are conferring again when they're apparently surprised by Marvin emerging from the house and assaulting them. The sound of one or more Tasers can be heard.
26:15 "Get on your stomach now!"
28:30 Officer Wallace gives a status report to Chief Hankla who just arrived on scene. An ambulance is requested. Officer Wallace appears to have suffered an elbow injury.
29:50 "Stay down, John."
32:03 "You alright, man?" "I'm good."
32:50 Hankla tries to talk with Marvin.
33:25 Marvin apparently issues the first of many utterances of "F— you" and "Leave me the f— alone."
35:45 "Let me go."
38:10 Marvin resists while getting checked out by an EMT who's trying to extract the Taser probes.
43:50 Marvin is taken to a nearby police vehicle for transport to the police station.
47:20 Officer Wallace apparently receives treatment from Hoonah EMTs for his injury.
51:45 Officer Wallace thanks EMTs for treating him and recaps the incident with Officer Tokuoka and Chief Hankla at Marvin's house.
60:01 Playback for jury ends.
Electronic court records indicate Marvin was charged with criminal trespass, two counts of assaulting a police officer, and resisting arrest in connection with the incident. But all of the charges were eventually dismissed.
Marvin has been called as a defense witness to testify for the City of Hoonah during the civil trial. He was convicted of murdering both Wallace and Tokuoka and sentenced to serve 198 years in prison. His case is currently pending appeal.