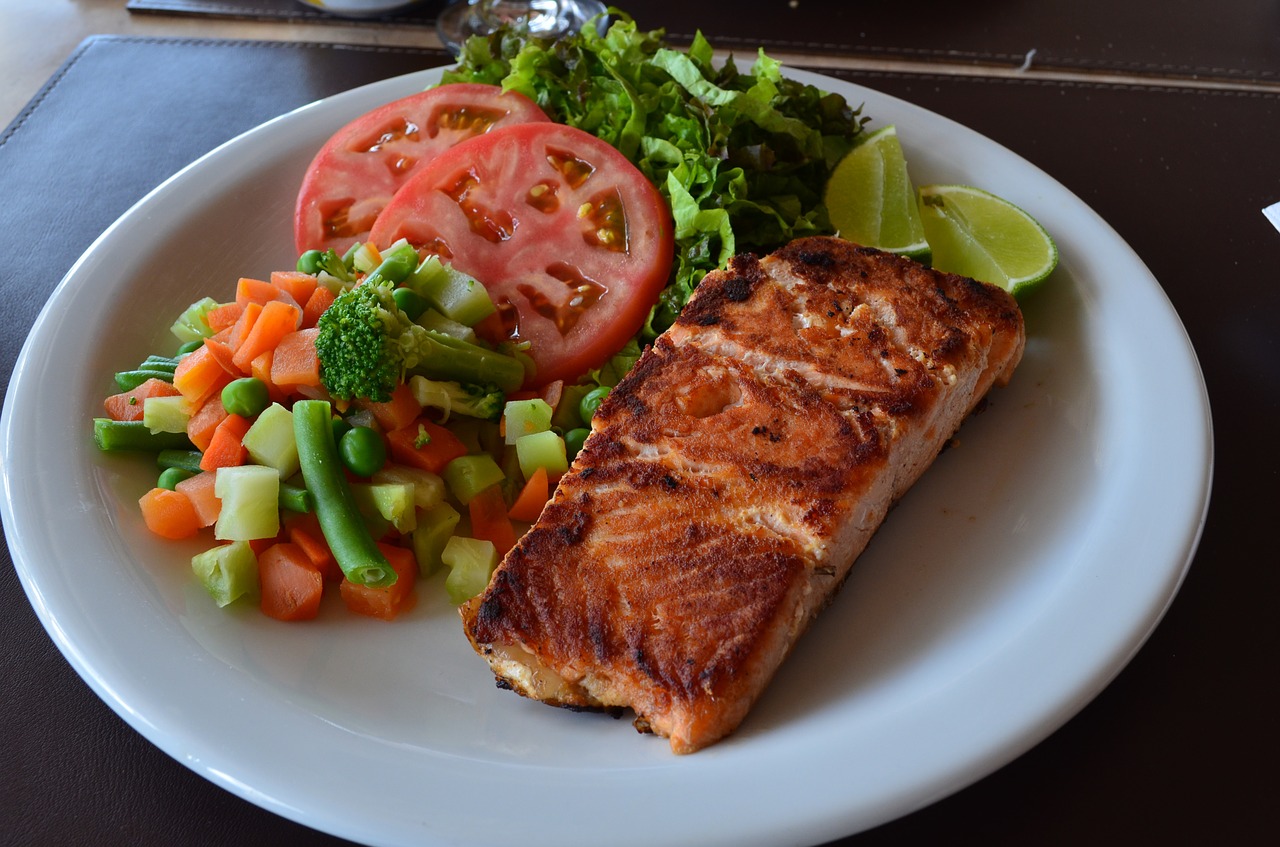 Sitka's Fish-to-Schools program was one of the featured presentations last week at a regional meeting on sustainable food systems.
The first Southeast Farm & Fish to Schools Conference convened in Juneau on April 2-3.
Cassee Olin is the business manager for the Sitka School District, and also the director of food service. She delivered a talk called "Local Food Success Stories," as the conference got underway Thursday morning.
Sitka's Fish-to-Schools began four years ago, with fisherman donating 500 pounds of salmon for school lunches once a month. This year's donation was a healthy 4,000 pounds, including halibut, black cod, and rockfish.
"Sitka is a very giving community. Not very many ports in the state will donate their catch to the school district. That alone is the big thing we have."
But thanks to a state-funded program called "Nutritional Alaskan Foods in Schools" Olin was able to start purchasing local seafood instead – about $40,000-worth over the past two years plus a lot of other Alaskan products.
"Three cows from up north, so we had some ground beef, some stew meat, some steaks, some roasts that are Alaska-grown. And we've also done some pork, some chicken. And we've gotten some vegetables from around the state that have been put into the lunch program also."
The state spent roughly $3-million across 52 districts last year in the "Nutritional Alaskan Foods in Schools" grant. While Olin is not optimistic that the funding will survive the state's current budget crisis, she is hopeful that the district can fall back on donated fish.
Fishermen and processors have taken pains to accommodate the district, she says. Additional processing by Sitka Sound Seafoods, for instance, has made fish lunches more cost-effective, and safer for young children.
"They are actually de-boning it for us, which sav es many, many hours of labor in pulling pin bones for any of these meals. That in itself has allowed us to have salmon or any kind of seafood on our menu once a week."
The Southeast Farm & Fish to Schools Conference is a collaboration between the Southeast Conference and the Sustainable Southeast Partnership. The overarching theme of the conference is food security and sustainability, according to organizer Lia Heifetz.
Cassee Olin, and Lexi Fish from the district's main partner, the Sitka Conservation Society, are two of about 30 speakers on the two-day agenda, which also has an entrepreneurial track. Sitkan Bobbi Daniels was scheduled to present on local farming.
Heifetz says most schools around the region are implementing some kind of fish-to-schools program, but Sitka is pioneering the way toward sustainability.
"I think that there are quite a few challenges that go along with using local foods in the school lunch program. Along with those challenges, there've been a lot of innovative and creative strategies that the schools have come up with. Sitka's an example of how they're able to sustain their fish-to-schools program, they have a curriculum that goes along with it. And it sounds to me like the way they're able to do it is to create community around the fish in schools."
And creating community seems to come naturally to Cassee Olin. Earlier in the year, when the kitchen at Keet Gooshi Heen elementary was short-staffed, Olin would trade her spreadsheets for an apron in the dining hall.
"So I'd go down there every day for lunch and help serve the kids. Yeah, kinda enjoy it. It's one of those parts of my day that I enjoy."
And is it unusual for a school district business manager to be preoccupied with local foods? Not if you grew up on a farm in Iowa. "I've traded black dirt for the ocean," Olin says. Sitka schools now enjoy fish lunches every Wednesday.