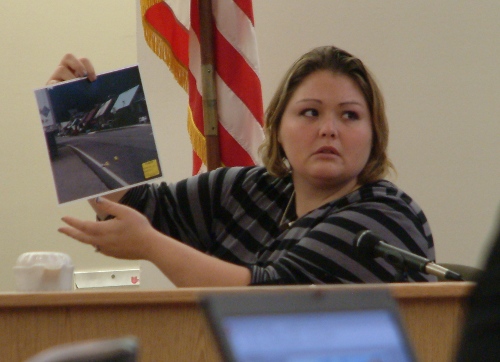 A jury has been seated in a wrongful death case stemming from the murder of two Hoonah police officers five years ago.
The panel of seven women and six men will hear opening statements Wednesday morning in Juneau Superior Court in the lawsuit filed by Haley Tokuoka against the City of Hoonah.
Tokuoka's husband, Matthew, and fellow police officer Tony Wallace were gunned down in August 2010. Wallace's mother Deb Greene, Haley Tokuoka and the Tokuokas' two children witnessed the shooting on Hoonah's Front Street.
John N. Marvin Jr. was convicted of murdering both officers after a high-profile trial held in Juneau. Marvin was later sentenced to 198 years in prison.
In the lawsuit's original filing, Haley Tokuoka alleged officer Wallace acted negligently by breaching his duty of care to the Tokuoka family. She also alleged negligent training and supervision by the City of Hoonah, infliction of emotional stress, and loss of companionship and support.
She's seeking general damages in excess of $100,000, and special damages for medical and burial expenses, as well as loss of income.
Haley Tokuoka's attorney Mark Choate suggested the total award could be as high as $3 million.
During the jury selection process today, prospective jurors were asked their views on a variety of topics including holding someone financially responsible for an injury or death, pranks or joking in a professional setting and the use of stun guns.