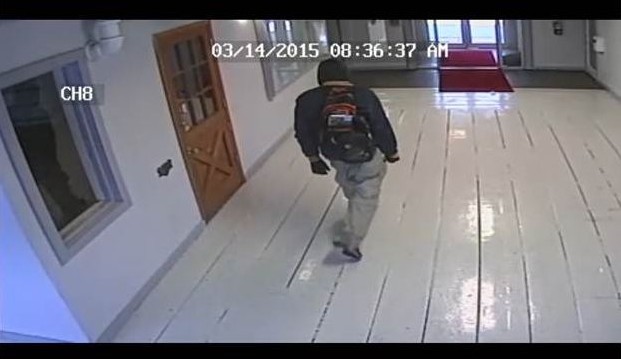 Someone stole more than $2,000 from Pel Meni earlier this month.
Juneau Police Lt. Kris Sell says the thief entered the Merchants Wharf building downtown around 8:30 a.m. on March 14 and broke into the dumpling restaurant.
"It seems that they kind of jimmied the lock. It wasn't really forceful, but it was getting the lock to open up," Sell says.
A surveillance camera in the hallway outside Pel Meni shows the burglar wearing a blue jacket, khaki pants, gloves and something to cover his face. The suspect was carrying an orange and black backpack.
The footage shows the person had entered and left the building in less than four minutes.
Sell says there's no reason to believe the person was armed.
Anyone with information can call 586-0600 or go to juneaucrimeline.com. You may be eligible for a reward.