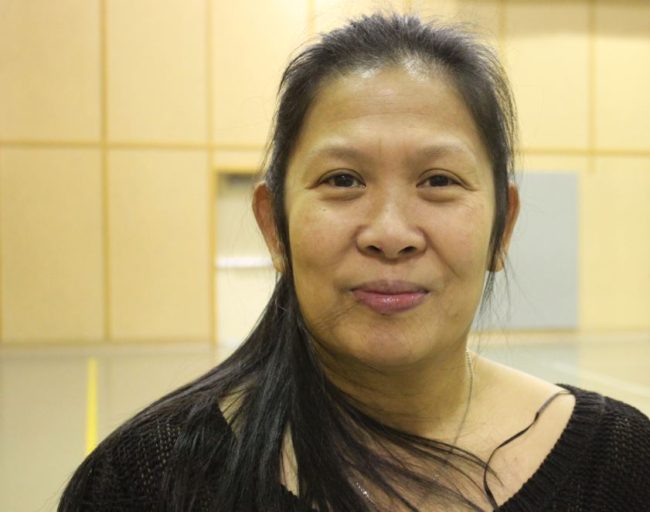 Ricci Adan is a performing artist in Juneau. Locals know her as an actor, dance teacher and choreographer, most recently of Perseverance Theatre's "Chicago."
What people may not know is that in 1981, her husband Richard Adan was killed, stabbed on the streets of New York City by a released convict who was a protégé of Pulitzer Prize winning writer Norman Mailer.
The murder trial was highly publicized at the time. But, Ricci Adan is just beginning to tell her side of the story.
At age 18, Ricci Reyes was the dance captain of the Nat Horne Musical Theatre in New York City. It was 1979, the year she met Richard Adan.
"He was very ambitious. He wanted to be a star. He was a writer. He had dreams and you could see that this guy wanted so much in life," Ricci says.
She didn't like him at first, but they ended up dancing together in the company and eventually became a couple. They were both aspiring actors.
"Women came after him all the time. But I was really in love with him," she says.
Ricci and Richard married in February 1981.
Her parents owned a popular Manhattan restaurant called Binibon. Both she and Richard worked there as servers. He had the graveyard shift.
Ricci says she got a call early in the morning on July 18, 1981.
"Richard called me from the restaurant. He said, 'I'm finishing. I'm going home now and I have three people here – a guy and two girls.' And I said, 'OK. Come home. What are you doing?' 'I'm doing the ketchups right now. So, as soon as I'm done, I'm going home,'" she recounts.
Richard never came home.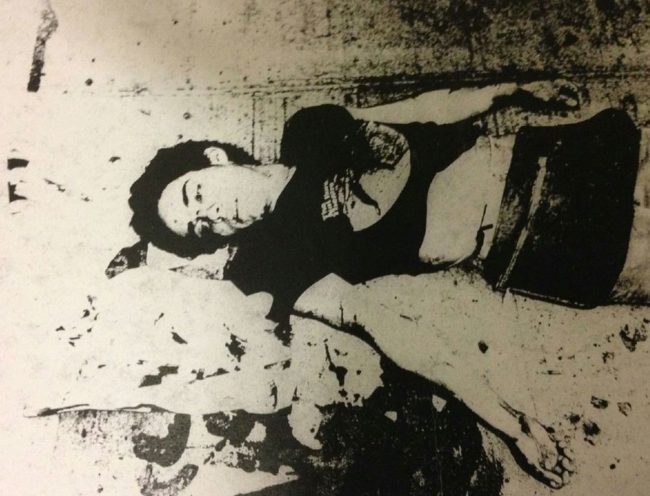 The guy with two girls at the restaurant was 37-year-old Jack Henry Abbott. He was a recently released felon who had spent the better part of his life in jail for crimes like check fraud, killing an inmate and robbing a bank. At that point, he was also a published author. In his book, "In the Belly of the Beast," Abbott wrote that he'd only been free nine and a half months since he was 12.
Abbott's book is a collection of letters he wrote from prison about prison life and sent to Norman Mailer, who composed the book's introduction. They had struck up a relationship while Mailer was writing the "The Executioner's Song," according to the introduction.
Mailer described Abbott's writing as "remarkable," and called him a "self-made intellectual" and a "potential leader." Mailer thought he should be released. He wrote to the prison and said he'd hire Abbott as a research assistant if he was paroled, according to The New York Times.
After spending the majority of his life incarcerated, Abbott was released from the Utah State Prison in June. He stabbed and killed Richard Adan the morning of July 18.
Ricci says it was her father who called to tell her the news.
"And I said, 'What do you mean? What am I going to do? I just ironed his clothes. I just washed his contacts, so who's going to use that now? What am I going to do?' And my dad says, 'Ricci, you're an actress. Remember everything you just said, everything of this, because you'll use this in one of your scenes one day,'" Ricci says.
Both of her parents were actors and Ricci says her father's advice was a tactic to get her to really understand that Richard had died.
A day after the stabbing, The New York Times Book Review coincidentally came out with a glowing review of "In the Belly of the Beast."
Abbott was arrested and tried for murder in 1982. Ricci was hounded by reporters. At the trial, she saw celebrities in the courtroom like Mailer, Susan Sarandon and Christopher Walken.
"The painful thing is that when the publicity came out, media didn't even know who my husband was. He was 'a waiter.' That was his term," Ricci says.
Everything during that time was moving so quickly, she could hardly think.
"It's like going on the subway, but you can't stop. It just kept going, like 23rd Street, 28th Street and 34th and before you know it, it's 250th. It doesn't stop. I see the colors, but I couldn't stop," Ricci says.
Abbott was found guilty of manslaughter, but not murder, and was sentenced to 15 years to life in prison. In 1987, he published another book called, "My Return."
Meanwhile, Ricci says she was having a tough decade.
"My dad thought I was going crazy, but I was just lost, totally lost."
She threw herself into her work, going to dance classes and performing in Japan and Europe.
In 1990, Abbott was back in court. Ricci had sued him in 1983 for the wrongful death of her husband and won. This trial was to determine the amount of damages Abbott owed. Abbott acted as his own lawyer and cross-examined Ricci.
"Do you know how that feels when somebody kills your husband and his breath is right in front of you? I mean I could've just jumped out of that stand and…" Ricci says.
She doesn't complete her sentence. She says she knew better.
"That's the difference between him and I, was that I could control it; he couldn't."
Ricci says a witness to Richard's stabbing also testified.
"And what hurt me the most is when he described the thud. He heard the thud on Richard's chest, across the street," Ricci says.
A jury awarded Ricci $7.5 million in damages. Part of it came from what Abbott earned from his books. Ricci says most of the money went to her lawyer.
Years later, in 2002, Abbott hung himself in prison. He was 58.
"He didn't even face his term. He didn't even face that. He couldn't even say that 'I'm sorry.' No remorse, nothing. And that to me is cowardly. So I said, 'There you go, he got away with it again,'" Ricci says.
Richard was the love of her life, she says, but love was different then – innocent and fresh.
"When you're 21, you're in love. I'm 55 now. I know better. But I remember how I loved him, which is nice," Ricci says.
Over the years, Ricci's anger has dissipated and she spends her days and nights teaching the performing arts to kids and adults. After choreographing "Chicago" for a local theater, Ricci said it reminded her of Richard's murder. Her father had told her, all those years ago, that she'd one day use those emotions as inspiration for her work. He was right.
This is part one of a two-part series. In part two, we'll take a closer look at Ricci Adan's work in Juneau and what her plans are when she leaves in May.