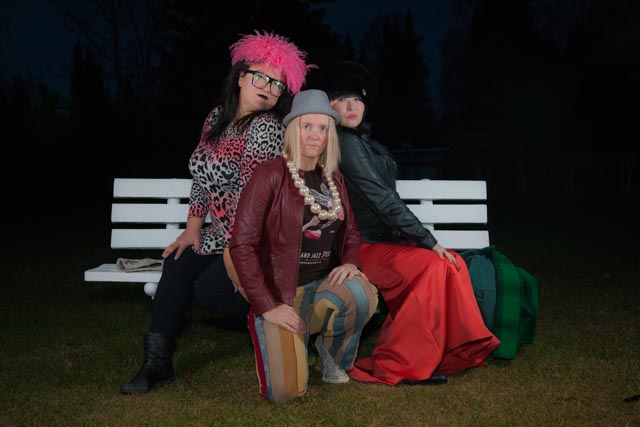 The Juneau Arts and Culture Center hosts the Governor's Awards for the Arts and Humanities tonight. Ryan Conarro will emcee, and Gov. Bill Walker will present awards. Two of the winners are based  in Southeast. The Arts Organization award will go to the Sitka Fine Arts Camp, and the Alaska Native Arts award will go to Sealaska Heritage Institute.
Performers will entertain the audience throughout the night. They include Juneau's Alaska Youth Choir, the Juneau GIANT Puppet Project and a rap-jazz-funk fusion improvisational band from Anchorage called Yada Di.
Allison Warden, a.k.a. AKU-MATU, is Yada Di's lead singer. Her stage name is an abbreviation of her two Iñupiaq names, Akootchook and Matumeak.
"Part of what I do in Yada Di is rap. We play all genres. We listen to each other. We explore the edges of what is possible in terms of music, and we take the audience on a journey in a very bold way," Warden says.
Tickets are still available on the Alaska State Council on the Arts website. The awards will also be broadcast on 360 North beginning at 7:30 p.m. Tune into A Juneau Afternoon today for more information. Alaska State Council on the Arts Executive Director Shannon Daut will have more details on the festivities.