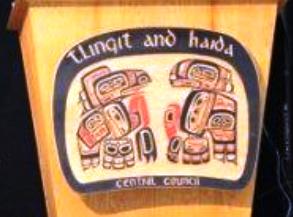 Southeast's Central Council of the Tlingit and Haida Indian Tribes of Alaska has joined a nationwide effort to help young men of color succeed.
It's a White House initiative called My Brother's Keeper.
The central council hosted a summit earlier this month in Juneau to begin looking for solutions. The kick-off event reviewed information showing high rates of suicide, violence and substance abuse among young, male tribal and other minority members.
Central Council Governmental Affairs Liaison Barbara Blake says about 80 people attended.
"We will look at all of the programs available to young men here in the Juneau region and beyond and find out where the loopholes are and find where the young men in our communities are falling through the cracks," she says.
A January meeting will come up with recommendations. An action plan is due to national campaign leaders by late March.
Blake says a number of Southeast government, tribal and service groups have joined the campaign.
She says it needs more decision-makers, such as school board members and commissioners, to be effective.
"What we're looking at is something that can be sustainable within our communities and not something that ends as of March 25 when we would complete the challenge from the White House," she says.
She says the central council is one of only two tribal groups in Alaska and 15 nationwide that have committed to the My Brother's Keeper program.
The Juneau-headquartered council represents more than 30,000 Tlingit and Haida Indians in Southeast Alaska and elsewhere.