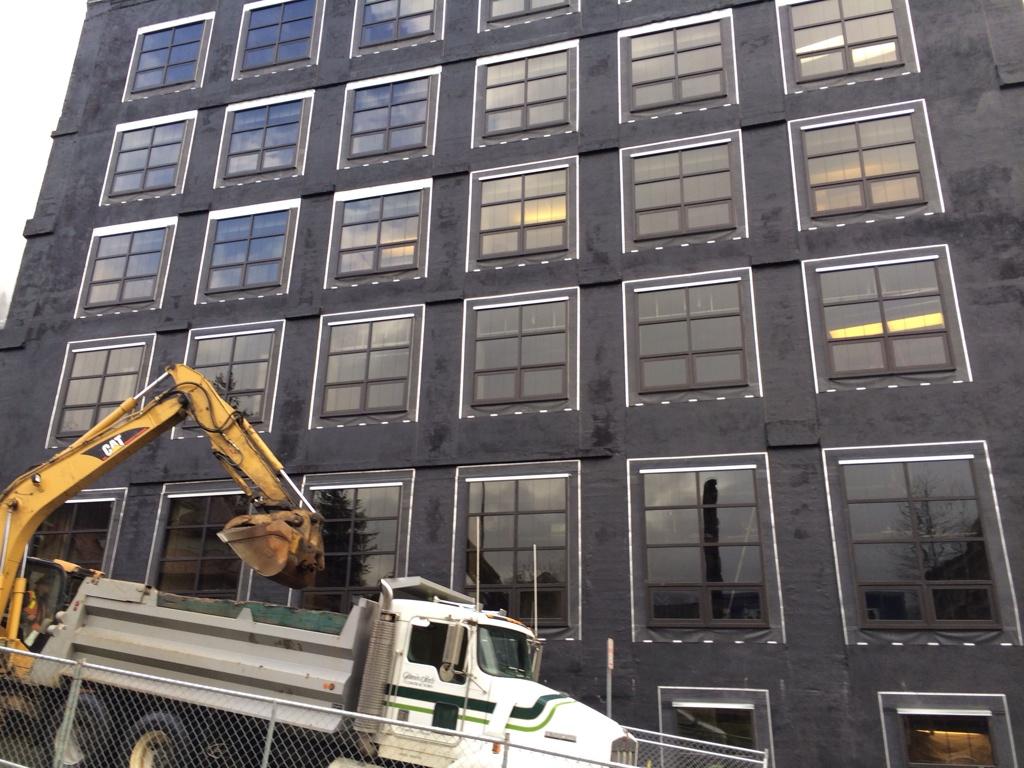 Legislators on Wednesday awarded a $27.2 million contract to Dawson Construction to continue its renovation and earthquake retrofit of the Alaska State Capitol in Juneau.
Work under an existing $6.5 million contract on the west wing of the building is wrapping now, says project architect Wayne Jensen.
"Contractor right now is demobilizing on site. When we get back to Juneau, it'll be pretty much cleaned up. They've moved off the parking garage, and all the scaffolding's been secured and they'll be leaving the site," he said.
Jensen was speaking to the Legislative Council, which manages the legislature's internal budget and support staff. The council approved the contract.
The new contract carries the project through its expected completion in 2016.
"So by about this time two years from now, should be completed and have a grand opening the first day of session in 2017," Jensen said.
The renovations began in 2013. The 80-plus-year-old building is vulnerable to earthquakes. The brick façade is also in rough shape, with pieces literally falling off to street level.
The renovations will make the building earthquake resistant, replace the façade and include energy efficiency upgrades.
Construction work is scheduled between legislative sessions. The next 90-day session begins Jan. 20.