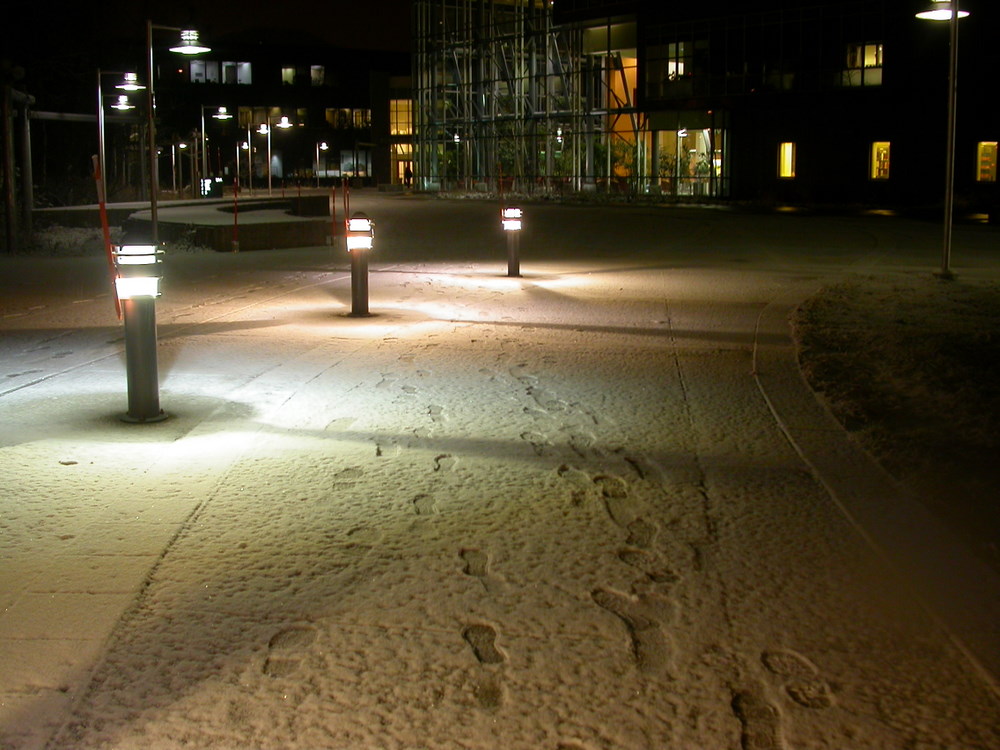 The U.S. Department of Education's Civil Rights Office will be visiting four campuses of the University of Alaska next month to check if the school is handling sexual violence complaints according to federal law.
The University of Alaska system is on a list of 79 post-secondary institutions around the nation being investigated for possible violations, but university officials aren't sure why.
The Department of Education released a list of 55 colleges under investigation. The list includes Hobart and William Smith Colleges, Amherst College and Florida State University – schools that have been in the national spotlight for potentially mishandling sexual assault complaints.
Rules governing how schools deal with sexual violence complaints fall under Title IX. The federal law prohibits discrimination on the basis of sex in all education programs and activities that receive federal funding.
A few days after the original list was released on May 1, the Department of Education launched an investigation on the University of Alaska.
"We're not being investigated because we did anything wrong," says Michael O'Brien, an attorney for the university. "They're looking into how we handled Title IX to see that we're doing everything right. There isn't some active violation."
In a press release, the Department of Education says the list includes investigations stemming from complaints to the Office of Civil Rights and investigations initiated by the office as compliance reviews. O'Brien wants to make it clear that University of Alaska is on the list for the latter reason.
"To add us in with schools, some of which are accused of some pretty egregious sidestepping of Title IX, is really unfair to the University of Alaska. In my opinion, there should've been two different lists," O'Brien says.
About 35,000 full- and part-time students attend the University of Alaska system, which has three main universities in Anchorage, Fairbanks and Southeast. The system's 16 campuses all have a Title IX investigator.
According to O'Brien, the university has had 257 complaints of sexual harassment and sexual assault since 2011. Almost all came from UAA and UAF. Eight came from UAS.
As part of the compliance review, the Office of Civil Rights asked for 35 items, including details of each sexual assault complaint since 2011. University of Alaska responded with over 10,000 pages of documents.
O'Brien says the university takes complaints seriously and follows federal law when dealing with them.
"There isn't a problem that I see that's unaddressed or something that's been covered up. We're very proactive about dealing with these cases and recognize that we have to do everything we possibly can to prevent this sort of situation on our campuses," O'Brien says.
A letter to the university from the Department of Education says schools are chosen for compliance review "based on various sources of information, including statistical data and information from parents, advocacy groups, the media, and community organizations."
A spokesman with the Office of Civil Rights declined to comment and says the office doesn't give interviews or disclose information about the schools under investigation.
O'Brien says the office won't give him a specific reason why the University of Alaska was targeted, but he thinks it likely has to do with Alaska, as a state, having high rates of sexual assault.
"It's not like there are no problems in this state, so it makes sense to take a further look at how educational institutions here are handling the problem," O'Brien says.
Along with the list, the federal government came out with updated guidelines describing how schools must address sexual violence, including Title IX training.
For this school year, UAS required faculty and staff to attend Title IX training sessions. They were offered over the summer, at the start of the school year and online. Last year, none of these trainings took place.
O'Brien says the university welcomes the scrutiny and looks forward to the campus visit portion of the compliance review. In October, the office of Civil Rights will talk to students, community members, university faculty and staff at University of Alaska campuses in Anchorage, Fairbanks, Juneau and Bethel.