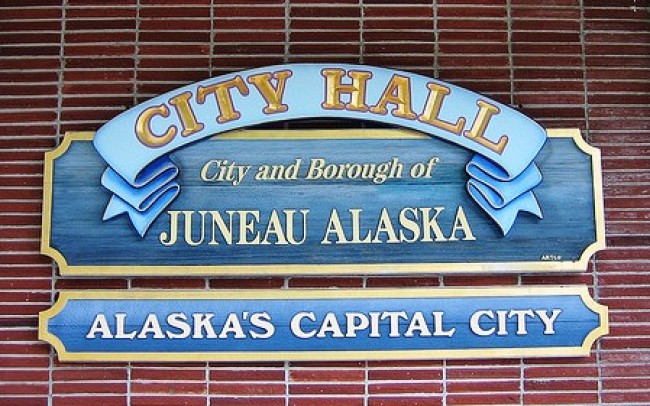 The deadline to file to run for three Juneau assembly and two school board seats is Monday at 4:30 p.m.
So far, Norton Gregory has turned in his nominating petition for the open areawide assembly seat. Tony Yorba announced at Thursday's Juneau Chamber of Commerce lunch that he plans to run for the same seat, but hasn't yet filed.
Jesse Kiehl is running again for assembly district one; no one has filed for district two.
Carlton Smith holds the areawide seat and Randy Wanamaker represents district two. Both say they will not run for reelection.
Current school board vice president Sean O'Brien is running for another term. Brian Holst and Henry "Jake" Kent also have filed for school board, but still need to turn in financial paperwork. School board president Sally Saddler announced Tuesday that she will not seek reelection.
Nominating petitions can be found online at juneau.org. Deputy municipal clerk Beth McEwen advises last minute filers get more than the 25 required signatures and set aside ample time to fill out the financial disclosure form.
She hopes every seat on the municipal ballot will be contested.
"But if not, if somebody is interested and it's past the 4:30 deadline on the 18th, then I'd encourage them to look into the write-in process, which someone can file up to five days prior to the election."
The Juneau election is October 7.