Friday was a big day for the Alaska State Archives. They officially took custody of 3,000 cubic feet of records and other documents from the National Archives in Anchorage.
State Archivist Dean Dawson said all of the records appear to be in good shape and are stored in acid-free file folders and boxes.
Twelve-hundred records are from the Alaska Railroad.
"It might include train list of stoppages," Dawson said. "It might be we picked up five tons of coal from Healy, for example. Some of those are just garden variety records that make the trains run on time. Others, for example would go back to the early teens – a hundred years ago – and document why certain decisions were made regarding routes, regarding services, and so forth."
The records will be catalogued and appraised over the next year, and those that don't have permanent archival value might be offered back to the Alaska Railroad.
Dawson said the Alaska Court System will help appraise and catalog the 1,800 Alaska territorial court records dating as far back as 1884. The records could be accessible to researchers and historians in about a month.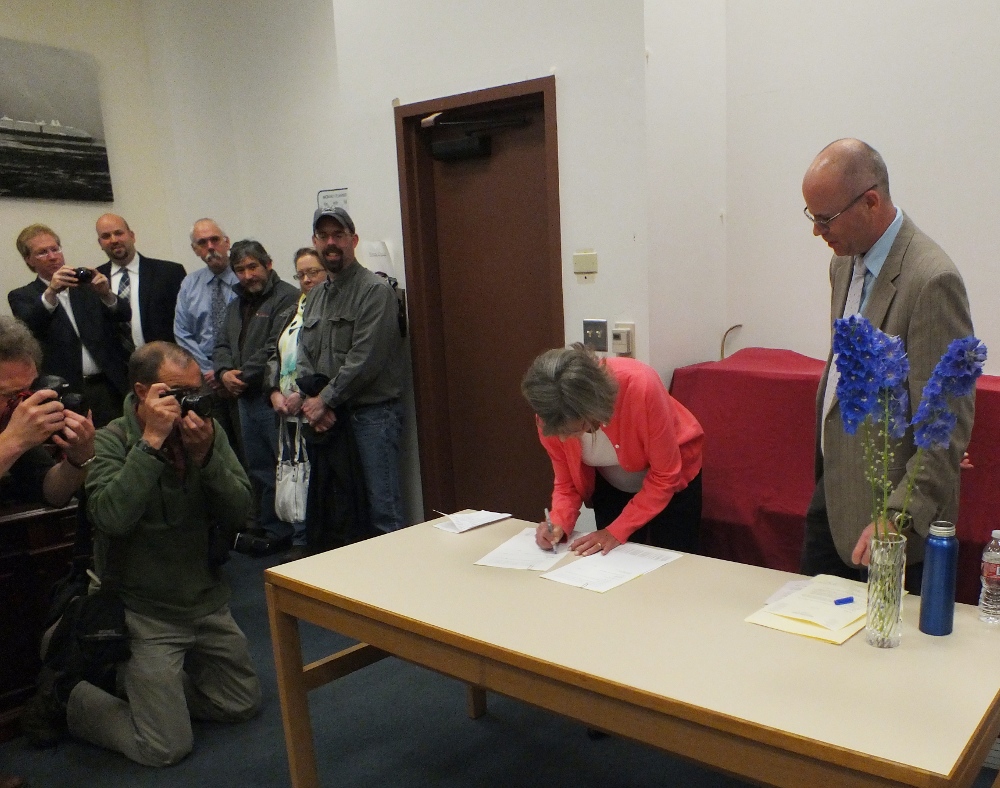 "The Alaska Territorial Court records are indisputably the most important Territorial records we have in terms of access, in terms of value," Dawson said. "We get more requests for the Territorial records than we do other group of records as they document what local communities did in terms of what their processes were to administer local government."
The National Archives and Records Administration facility in Anchorage closed in June. The railroad and most of the Alaska Territorial Court records will stay in Alaska, and the rest will be  sent to Seattle as a part of a larger effort to reduce costs and consolidate facilities around the country.
Beginning August 4th, the records will arrive in Juneau in three 40-foot containers.
They will be stored in the SLAM vault, or the State Libraries Archives and Museum that is under construction in downtown Juneau. Part of the storage space for artifacts and records has already been completed by the contractor and turned over to state officials. So, the NARA materials can be placed there.
"We're really thankful to the National Archives for this generous donation," Dawson said. "We think it's best for Alaskans. We think it's best for the history community and all users of archives."
Dawson also expressed appreciation to the Office of the Governor and the Alaska Court System for helping with the transfer.
Meanwhile, asbestos abatement of the current Alaska State Museum is underway. The old building will be demolished next month and then work will start on the rest of SLAM.