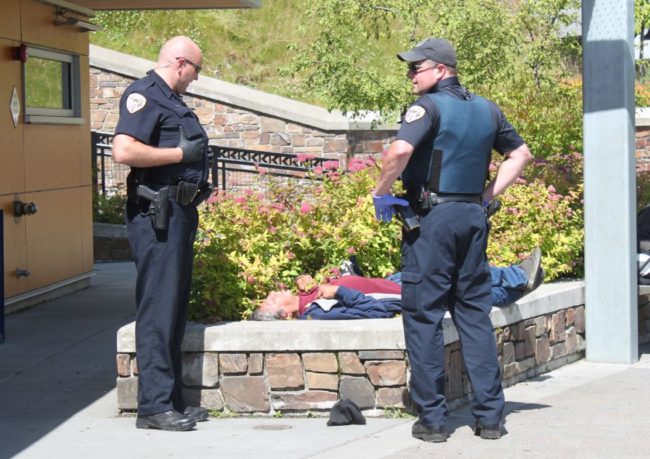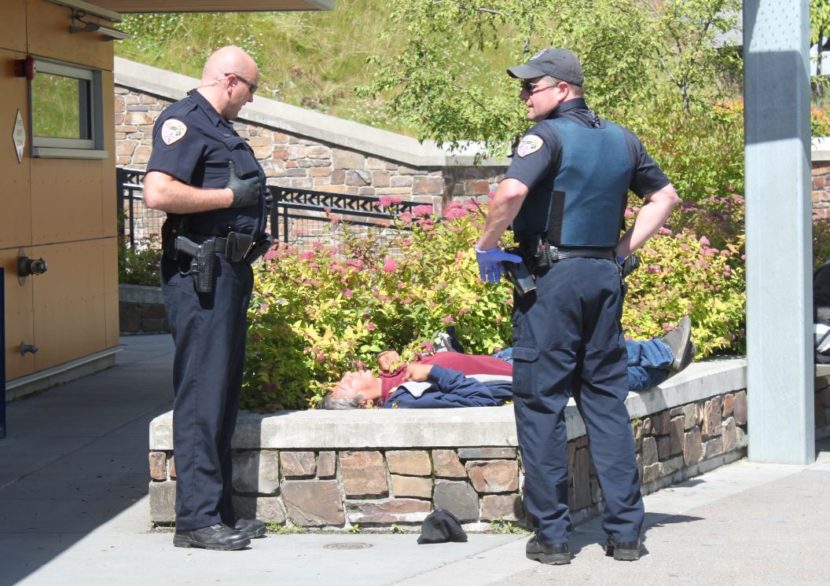 Momentum is gaining in the capital city on permanent supportive housing for the homeless who suffer from substance abuse.
Housing First is based on the idea that the homeless can't deal with problems such as alcoholism and medical issues until they have a permanent place to call home.
Anchorage and Fairbanks have Housing First facilities. In Juneau, some nonprofit organizations, city officials and legislators think it's a good idea, but other obstacles are holding up the project.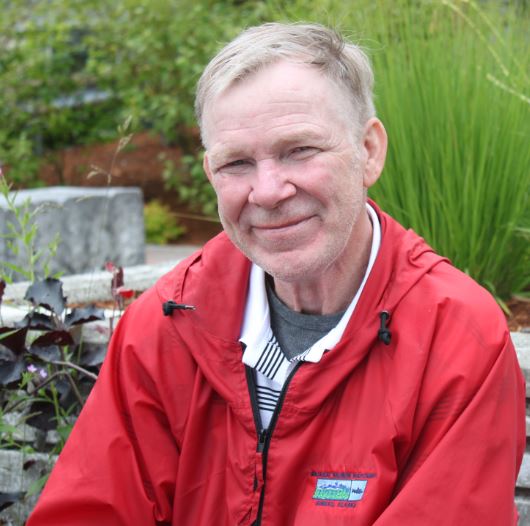 Fifty-seven-year old veteran Mark Maleski sits on a Telephone Hill park bench on a cloudy July day overlooking Merchants Wharf and Gastineau Channel. It's 1 p.m. and he's been drinking vodka.
Maleski is homeless. Sometimes he sleeps right there in the park. The night before, though, he picked a spot outside the Arctic Bar on South Franklin Street.
"I was sleeping on the street. The old lady said, 'Come on, go walking.' I said, 'I don't want to walk. I got no destination. Who wants to walk?'" Maleski says.
Instead, he was picked up.
"Rainforest Recovery got a hold of me," he says.
Maleski spent the night in sleep off. It's not the first time that's happened and likely not the last.
A Rainforest Recovery Center emergency vehicle patrols downtown Juneau six times a day looking for people who are publicly intoxicated. But it mostly responds to calls. In the first three months of this year, Rainforest received more than 480 calls resulting in 364 transports.
Some inebriates are brought to sleep off, a room with five mattresses on the floor, where they can sleep until they're sober.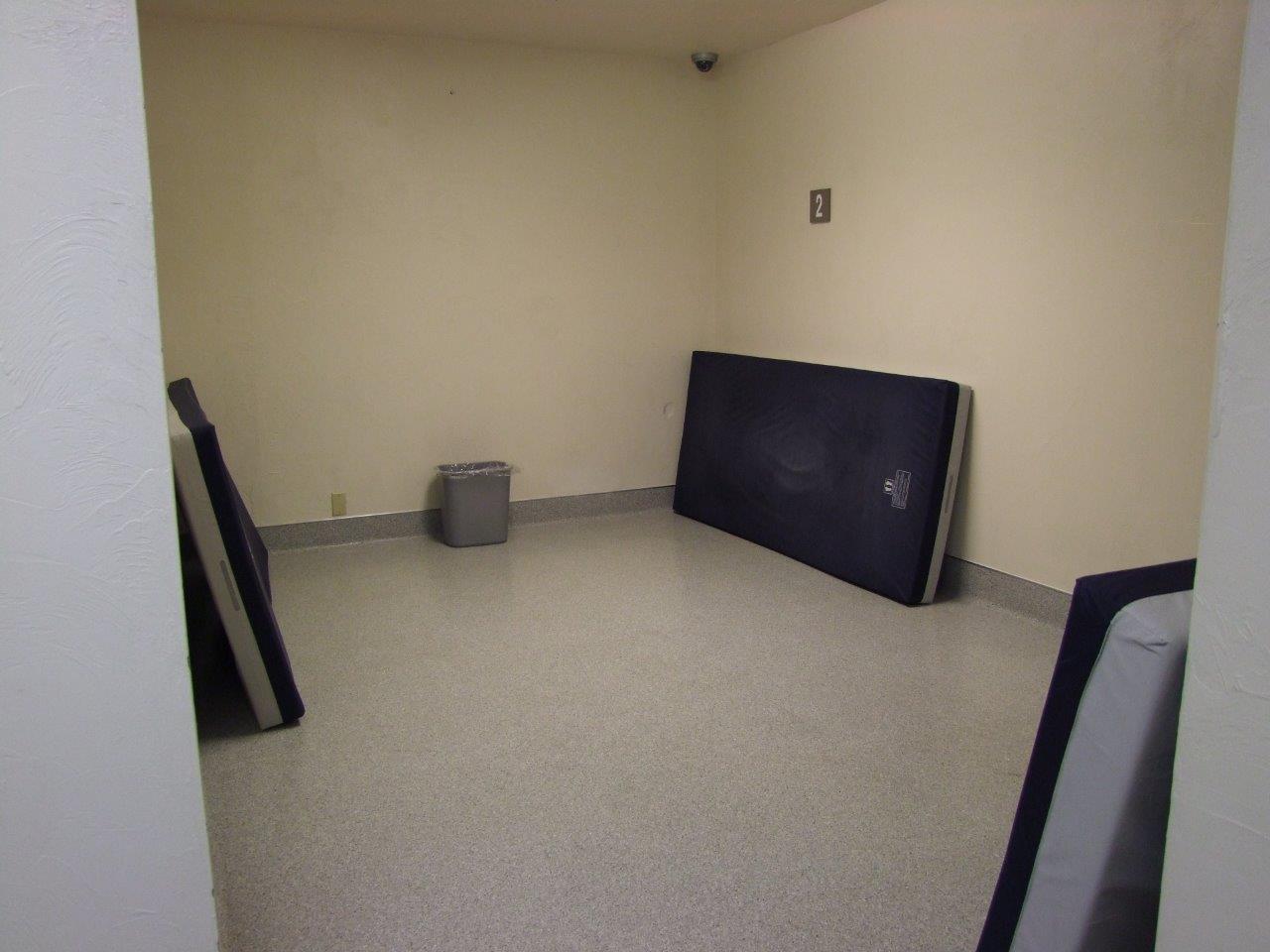 Rainforest Recovery director Jennifer Brown says a few people regularly use sleep off, as much as twenty times a month.
"In addition to them using Rainforest, they're likely also high utilizers of other services, including the ER. So perhaps while they're not with us, they might be over in the ER addressing their other needs," Brown says.
Rainforest Recovery is part of Bartlett Regional Hospital. The City and Borough of Juneau allocated more than $1.1 million this year to the hospital for the emergency patrol and sleep off facility.
Capital City Fire/Rescue responds daily to calls about public intoxication, including those made by the drinkers themselves. Fire chief Rich Etheridge says about 30 dial 911 on a regular basis.
"A lot of them have legitimate medical issues. It's masked by the alcohol and when they start sobering up then their symptoms become more apparent. So just because they're inebriated doesn't mean they don't have medical needs that have to be met. People tend to overlook that from time to time. You know, they're people too and we need to take care of them," Etheridge says.
Of the estimated 600 homeless in Juneau, a 2012 survey found about 40 are considered vulnerable to dying prematurely on the street.
Both Etheridge and Brown support the idea of a Housing First facility for this group.
"Give people shelter, a safe place to be, and then try to wrap services around them, you see much greater success," Brown says.
That's what Ken Scollan has seen at Karluk Manor in Anchorage, the original Housing First facility in Alaska.
"We have six people working. We had one person here who got her CNA license, is currently working as a certified nurse assistant. We actually hire three people from the population to do our janitorial services on site," Scollan says.
Scollan is the affordable housing manager of the statewide nonprofit Rural Alaska Community Action Program, or RurAL CAP, which runs Karluk Manor. When it opened in December 2011, 46 homeless alcoholics moved into their own efficiency apartments. Since then, Scollan says people drink less. Interactions between residents and police have greatly decreased. Two people have moved into their own apartments.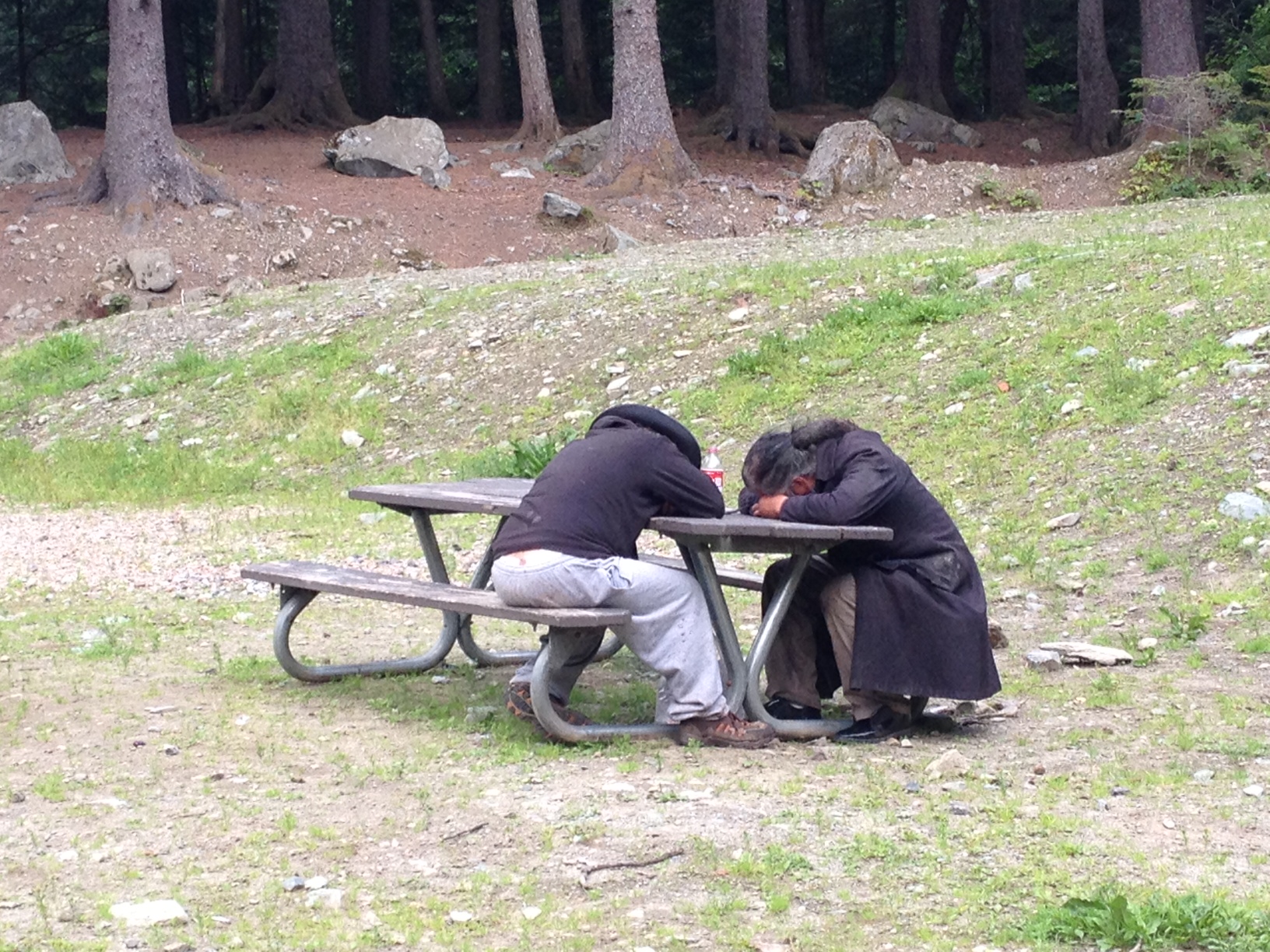 Scollan says the concept is simple. With a place to call home and 24-hour support staff, residents are taking better care of themselves.
"They now have an address. They have a place to stay. They have a phone. And now people can get a hold of them. If they have medical appointments, they're able to call here and set that up. If they have mental health appointments, the same thing. We'll help them with their food stamp applications, their social security applications," Scollan says.
A barrier to bringing a Housing First project to Juneau is cost. A new facility is estimated at $7 million. Refurbishing an existing building could cost around $4 million.
Supporters believe the savings to Juneau could be immense. Mariya Lovishchuk is executive director of the emergency shelter and soup kitchen The Glory Hole. She says the cost to a community drops dramatically when a Housing First facility is built.
"The number of emergency room visits, the number of police pick-ups, the number of criminal charges — they drop so, so significantly. And therefore, the cost to tax payers drops so significantly. We're all paying for this and we need to be paying a lot less," Lovishchuk says.
Another barrier is finding an organization to take the lead. Scott Ciambor with the Alaska Coalition on Housing and Homelessness has been educating various city and community groups on the Housing First concept for a couple of years.
The 13-member Glory Hole board of directors supports the idea, but members don't think it's a project they can develop on their own.
Finding an agency to take the lead may seem daunting, but Ciambor isn't fazed.
"Two years ago when we had a burst of interest amongst the people who know this population and work in this industry, there was confusion as to what to do as well. Now the demeanor of this conversation is completely different because we know what the solution is. And now it's about how do we get there as a community," Ciambor says.
Just this week, Juneau's legislative delegation met twice to talk about downtown issues surrounding image, alcohol and the homeless. Sen. Dennis Egan says he hopes the legislature will consider an appropriation for a permanent supportive housing facility. Housing First is a Juneau assembly goal and city manager Kim Kiefer says members have discussed providing land.
Other funding sources could include grants through the Alaska Housing Finance Corp., Alaska Mental Health Trust Authority and private foundations.
Efforts have already been made to establish a Housing First Fund through the charitable organization Juneau Community Foundation.