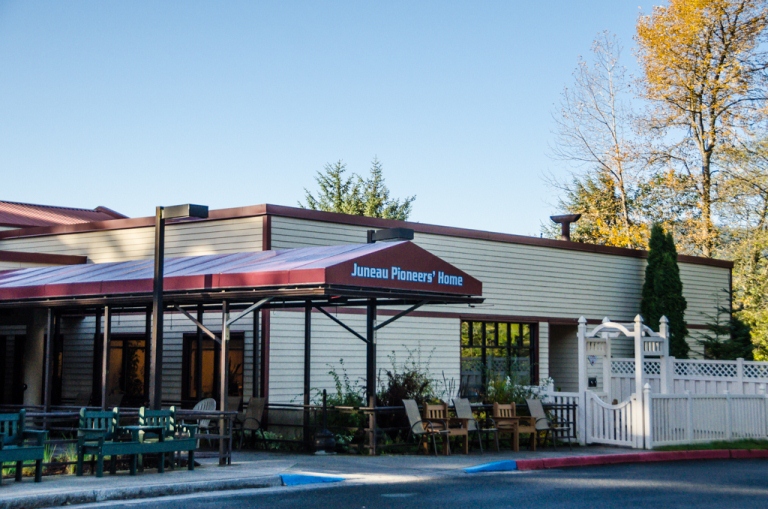 Alaska ranked 5th in the nation in a recent state scorecard on long-term services for older adults, the disabled, and family caregivers. However, local experts say gaps in the system can cause big problems.
AARP, the Commonwealth Fund and SCAN Foundation developed the report released last week. Alaska's high marks were for quality of care, choice of long-term care settings and providers, and effective transitions between home, hospital and long term care. However, Alaska AARP Interim state director Steve Hahn says Alaska doesn't provide enough support to family caregivers – those helping a relative with, say, bathing, dressing or cooking:
"Really the areas we're looking at are making it easier for people to not really have to make those difficult choices between keeping a job and providing care to someone they love."
Alaska Long-Term Care Ombudsman Diana Winger says other states, such as Washington, provide broader support to caregivers, and she'd like to see a system similar to theirs here:
"I would really support a plan where we could go in and provide in-home assessments for those people and hook them into a system of family caregiver support that would be on-going in terms of their needs. And beyond just providing respite, providing counseling and other kinds of support services."
After all, caregivers make a substantial contribution to the Alaska economy, according to Hahn:
"Family caregivers in Alaska contribute an estimated $1.1 billion dollars in health care costs that would have otherwise have to have been spent on nursing homes or other institutional care."
There are 15 nursing homes in Alaska, and 632 licensed assisted living facilities – almost all on the rail belt. But Winger says the quality of care in assisted living facilities needs improvement:
"Currently our licensing requirements set a pretty low bar. And considering that we're putting some of the sickest people, most frail people, in assisted living and having the most un-trained caregivers provide care to them, that, to me, is not a good situation."
Alaska ranked 38th in affordability and access, quite low, considering the report found the cost of long-term care services and supports is unaffordable for middle-income families in all states. Winger says Alaska's high costs have reduced access to long term care insurance:
"Because our skilled nursing services are so expensive up here, some of the insurance companies have been reluctant to offer services up here. They are not selling their product here. So it's harder to get insurance. So what happens with families is they spend down what they do have of the senior's assets. And they when they have pretty much run out, they apply for a Medicaid waiver. And it's the Medicaid waiver that continues to pay for the services."
Government funding can always be reduced, so Winger says counting on Medicaid isn't a good plan. And Hahn says too often, people are trying to become informed and make arrangements when they already have their hands full:
"I think in general, people really aren't prepared. They are usually confronted with a caregiving situation before they really seek the information they need."
He says planning ahead can help people get what they want in their future, and help guide family decisions:
"I would give three simple words of advice: Decide, Create, Share. So that's really decide what's important to you when it comes to your own long term care needs. For so many of us, the goal is to age in place. People want to stay in their home. So if that's the case, two, make that be known. So create your own plan and share that plan with people who'll ultimately be responsible for your care."
Hahn says the AARP website offers a wealth of information about long term care, and links to other resources.