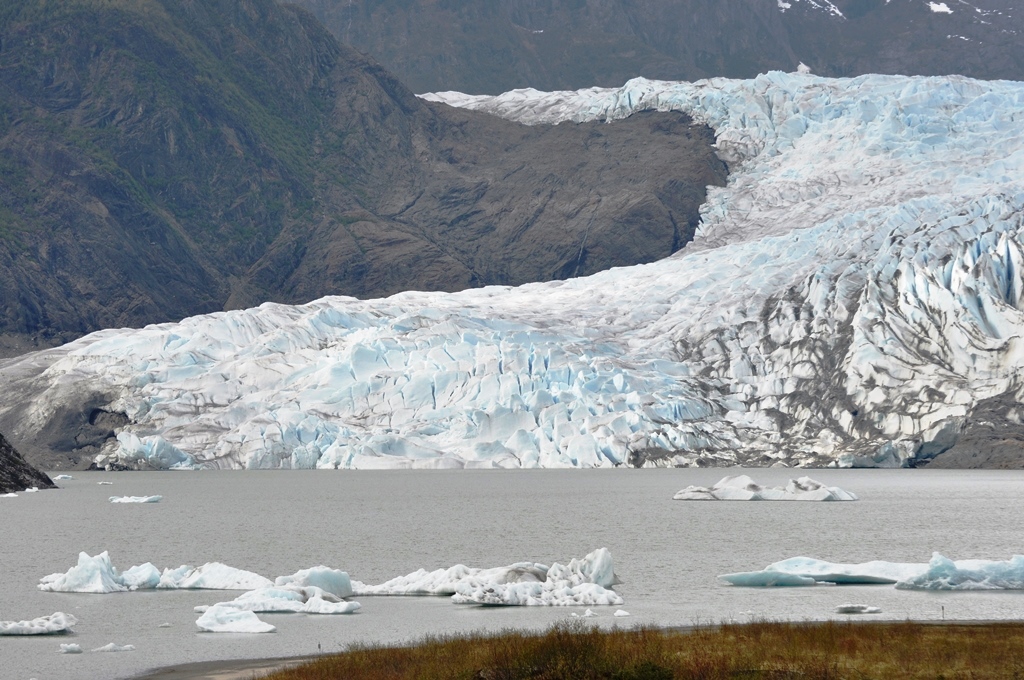 Update: Saturday, May 10:
It's still unknown what caused three large waterfalls to emerge Friday evening near the west flank of the Mendenhall Glacier, but by Saturday evening all had disappeared.
The waterfalls prompted warnings Friday night from the U.S. Forest Service to expect increased calving and higher lake levels.
But by Saturday, Mendenhall Lake had risen only three inches and no new ice calves were reported.
Naturalist Laurie Craig says she issued the alert because "we don't know how this affected the ice cave, the west glacier trail, any of the margins of the glacier where people are likely to hike or be putting kayaks in."
The flow could have existed for days, instead it was only hours. She says it's typical for warm spring weather.
"We have such warm temperatures, the water will just melt into a pool, a natural pool on the ice, and then something will give way and it lets loose and just goes away," she says.
"In this case, it went "from a gusher to a goner," she says.
Original story, Friday, May 9: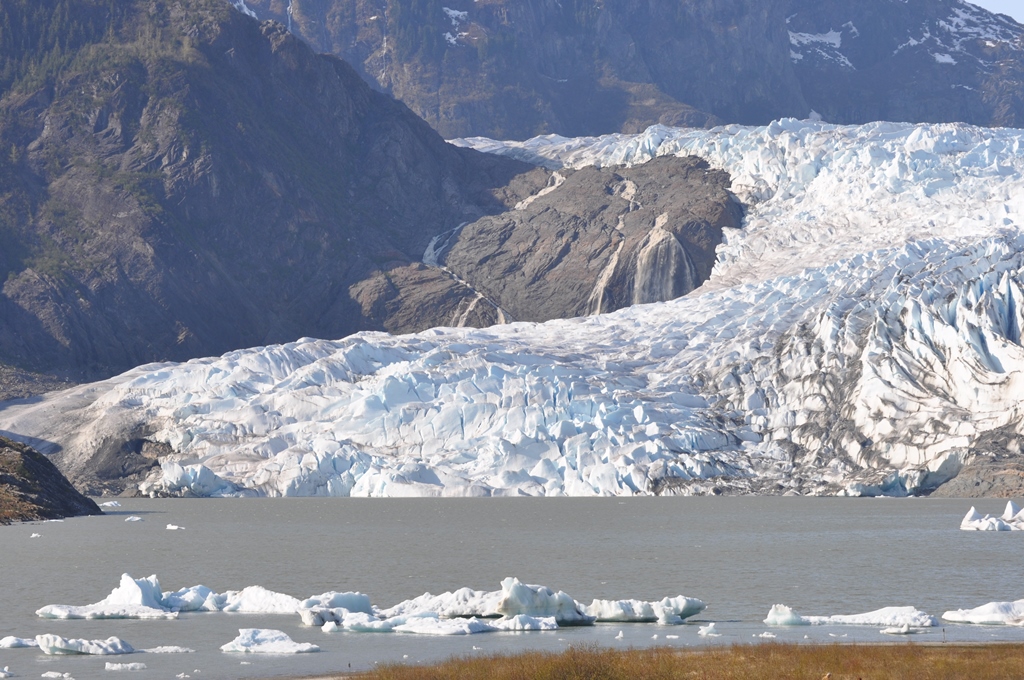 U.S. Forest Service officials are warning Mendenhall Glacier visitors to expect increased calving, which will result in waves on Mendenhall Lake, colder lake temperatures and higher water levels. Hikers and  kayakers should be especially cautious.
The alert was issued at 8 p.m. Friday. In a news release, naturalist Laurie Craig said an unusual event about 5 p.m. resulted in three large waterfalls discharging sediment-laden glacial water onto bare rock near the west flank of the glacier.  The site is near the ice cave.
Craig said waterfalls are cascading down a deglaciated ridge of Mount McGinnis adjacent to the glacier.
While the water appears to be flowing under the glacier, that may not be the case, and the effect on the glacier, lake and trails is unknown.  Craig said the glacier and ice cave may become unstable due to the flow of water.
Craig said a cause could be discharge from meltwater lakes that form along the margins of the glacier, increasing water volume.