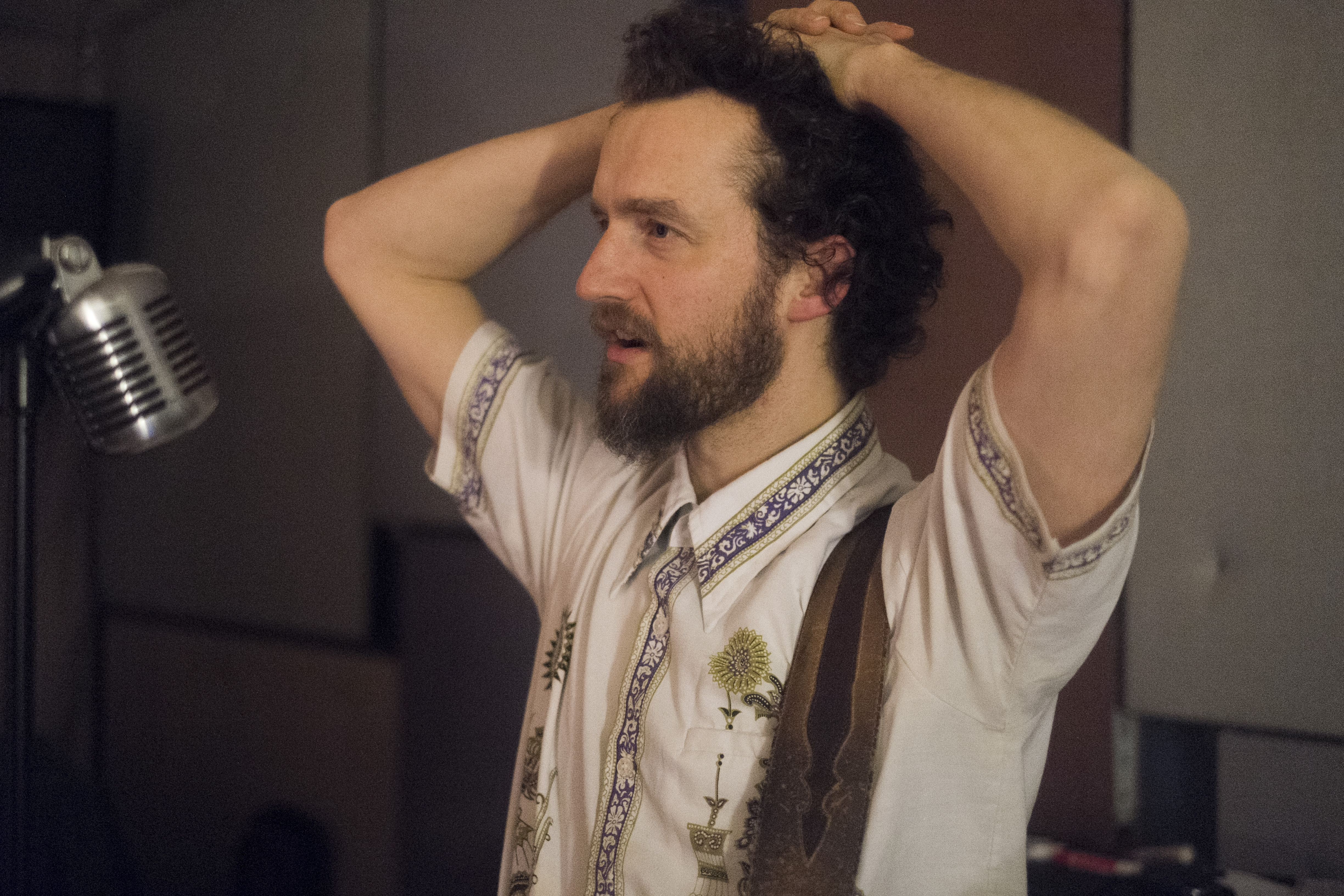 Last month, Juneau musician George Kuhar performed his new album with his band Playboy Spaceman the Rockwell ballroom.
One Heart Army was mixed, mastered, and created in Juneau. The band recorded the album with Betsy Sims at Juneau's Studio A with musicians Nick Wagner, Jason Messing, Simon Taylor and Kuhar's wife Bridget.
Kuhar's title track, "One Heart Army" begins slowly with an acoustic intro, steadily marching forward, reaching a stadium rock epic chorus.
"I just finished mastering it about a month ago. I spent several months mixing it.  I spent several years writing the songs and you know it's been a real labor of love."
Kuhar's favorite song on the album is called "Pattern of Your Mind," a space age medley cut with Wagners playful electronics, Bridget's synthesizers, and a gritty guitar solo at the heart of the song.
"That song was kind of an experiment. It was very experimental in every way – the way it was recorded, the lyrics were written and it was a real pleasant surprise the way it turned out. The guitar solo was a first take, and that's always a great feeling to play a take for the first time and go, 'Well, I don't think I could play it any better than that so let's just leave it behind,' and it just continued to grow on me."

Though the album is full of upbeat rock and roll sing-alongs like "Teach Me To Love," it  is also filled with moments of beauty of vulnerability.
George and Bridget harmonize over handclaps and ukulele on the track "Sonneman" written after visiting the home of his friend Joseph Sonneman who died of Lou Gehrig's disease. Sonneman had a miner's cottage near Bullwinkles on Willoughby Avenue where Kuhar rented week-to-week when he first moved to Juneau. Years after his death, the house was converted into the Twilight Café where George went to get coffee one day.
"I went in their just to check it out because I'd been in there before and it was so different inside. And there must have been a trace of him left because when I walked out of there I wrote that song and then I went home and played it for Bridget on the Ukulele and she cried. So I guess I knew that was a song I needed to keep playing at that point.

It felt thick and dense, so you know, when you have those feelings they often turn into good songs. I mean as an artist you hope you're creating work that's dense with meaning and life and you just kind of have to get lucky I think."
Kuhar says he doesn't know if he got lucky yet.  He thinks he'll never know.
 "I just hope that I put it out and people like it, or that they find some value in it."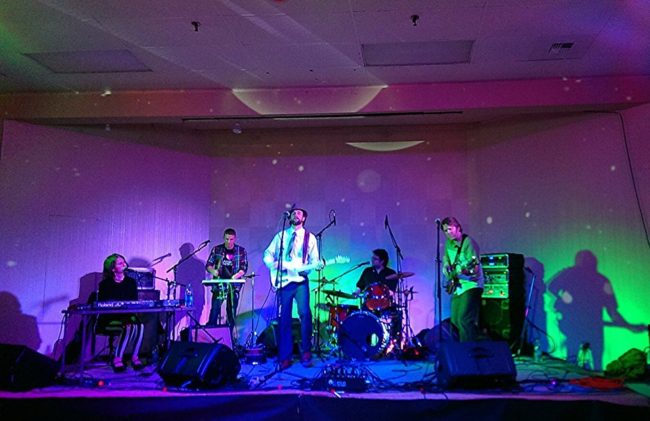 The album is now available for download on iTunes or you can find the CD at Alaska Robotics.