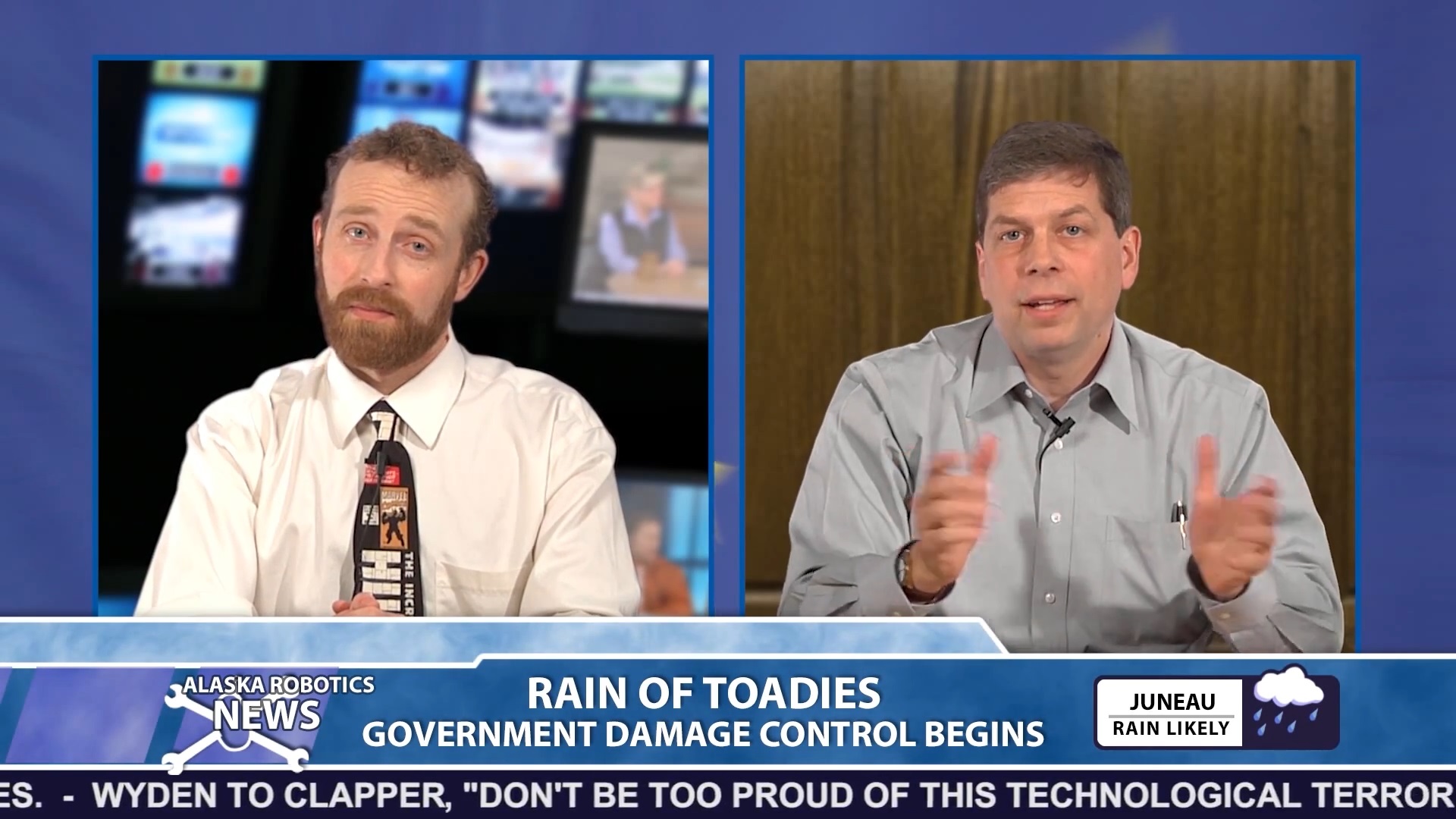 Juneau-based Alaska Robotics' fourth installment of its satirical news series features its highest profile guest so far, a sitting U.S. senator.
The Kickstarter-funded series' latest episode hit the web Sunday night. Here are some highlights:
Anchor Pat Race interviews a banana republic dictator who says banana production was in decline, so he fixed banana taxes, and now his family works as consultants to banana corporations and he drives a Lamborghini.
A Pick.Click.Give. spoof cut to footage of the Exxon Valdez oil spill asks Alaska to "let your heart spill over" for Exxon.
A send up of the ShamWow infomercial featuring Lou Logan with a fauxhawk and headset selling a towel that cleans up oil spill-related court troubles.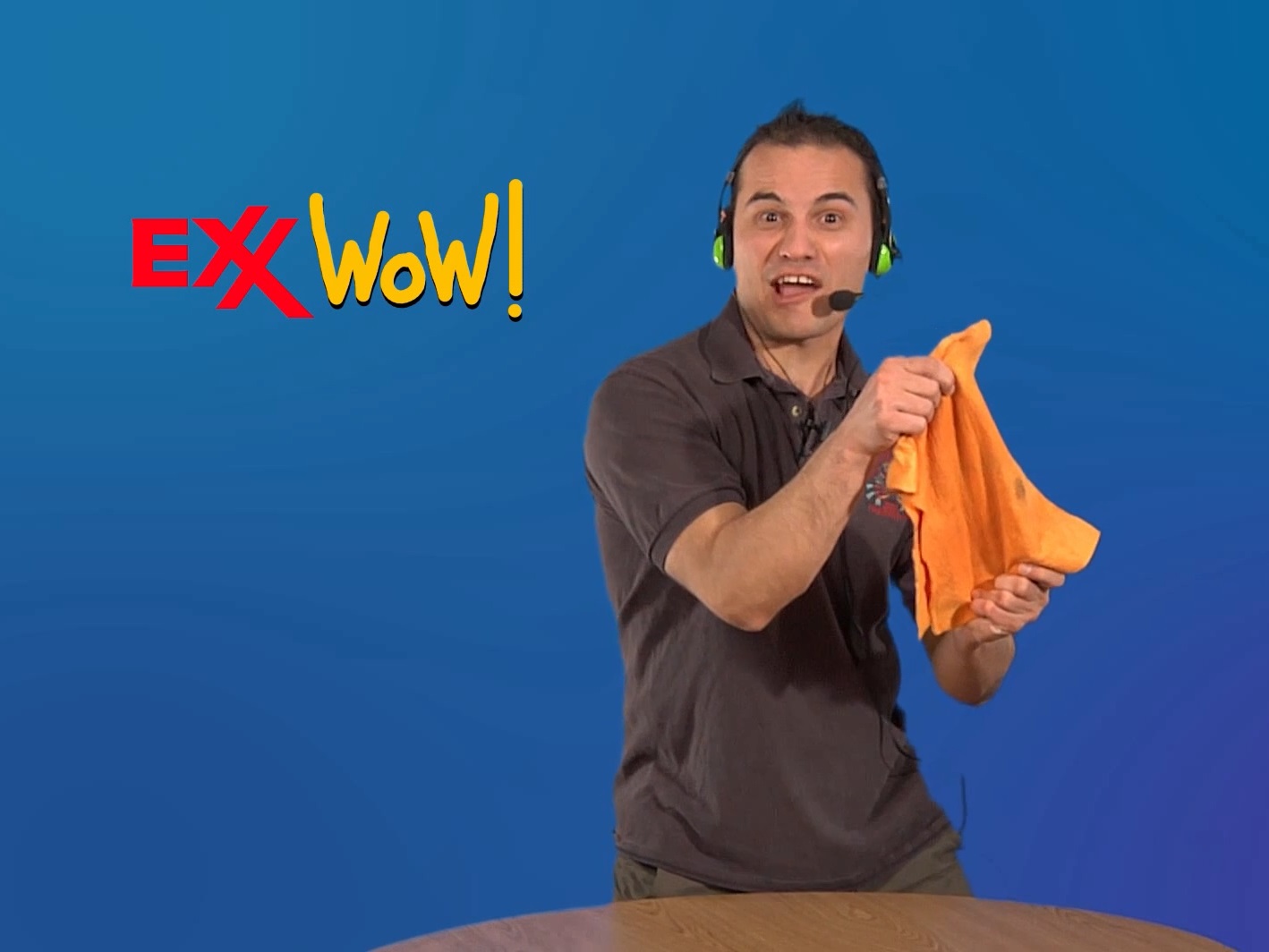 And real U.S. Sen. Mark Begich speaks out against the post-9/11 expansion of intelligence gathering, including "psychically powered pre-cog units."
Alaska Robotics is a label Pat Race, Aaron Suring and Lou Logan use for their creative projects.
Watch the full episode here: