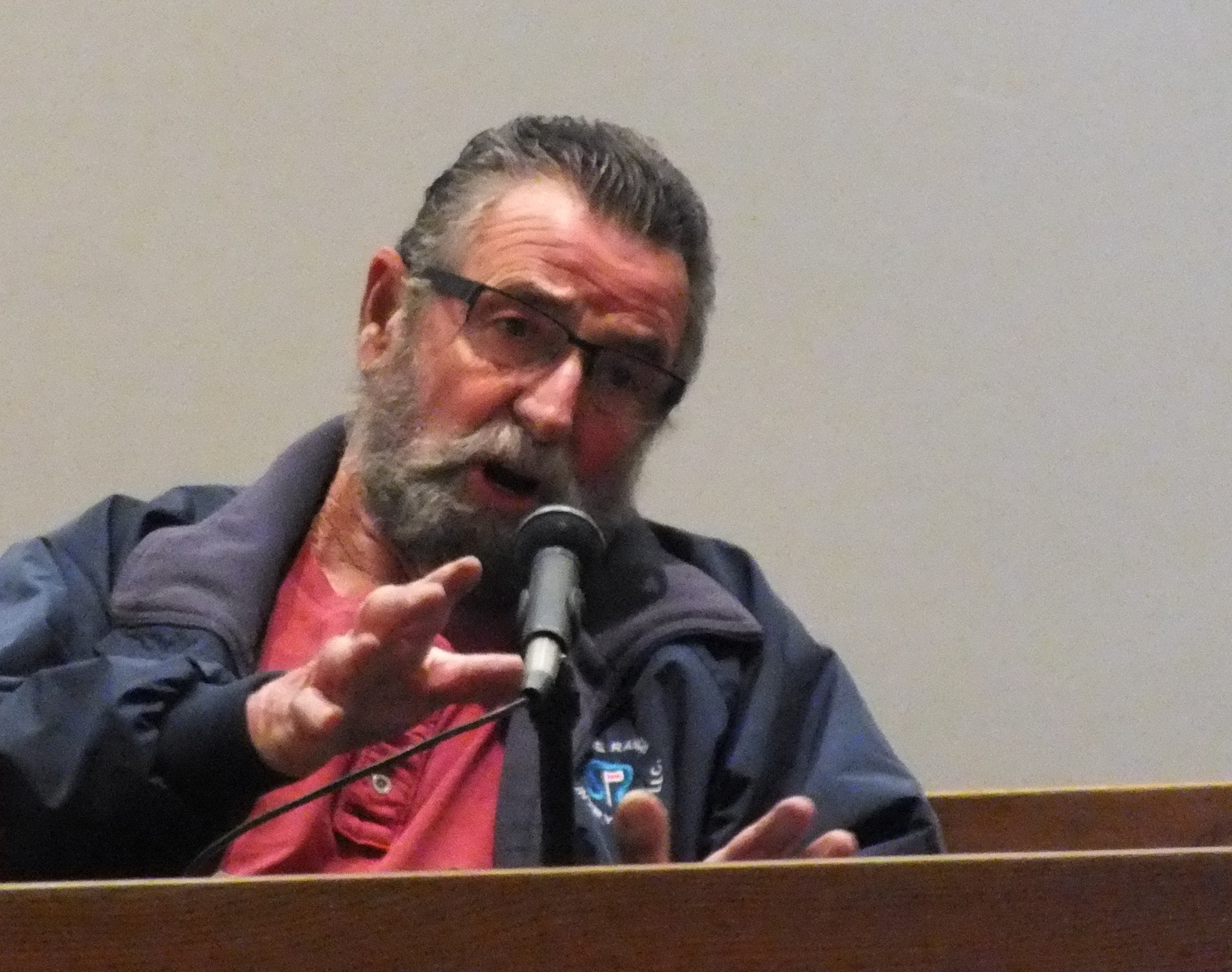 After two days of testimony in the Robert Kowalski trial, a theme has emerged that will likely run the length of the entire proceeding: The fallibility of witness memory over time.
"Do you remember the event that were going to be talking about here today?" asked prosecutor James Fayette.
"Yeah, I probably remember 90% of it, 80% of it," answered Richard Tenwolde, a witness who was called to testify on Friday.
It's been over seventeen years since 39-year-old Sandra Perry died at the Glacier Bear Lodge in Yakutat. Robert Kowalski has already admitted pulling the trigger of the shotgun that killed her in the room that they shared.
Was it an intentional act? Or was it, as Kowalski claimed, an accident?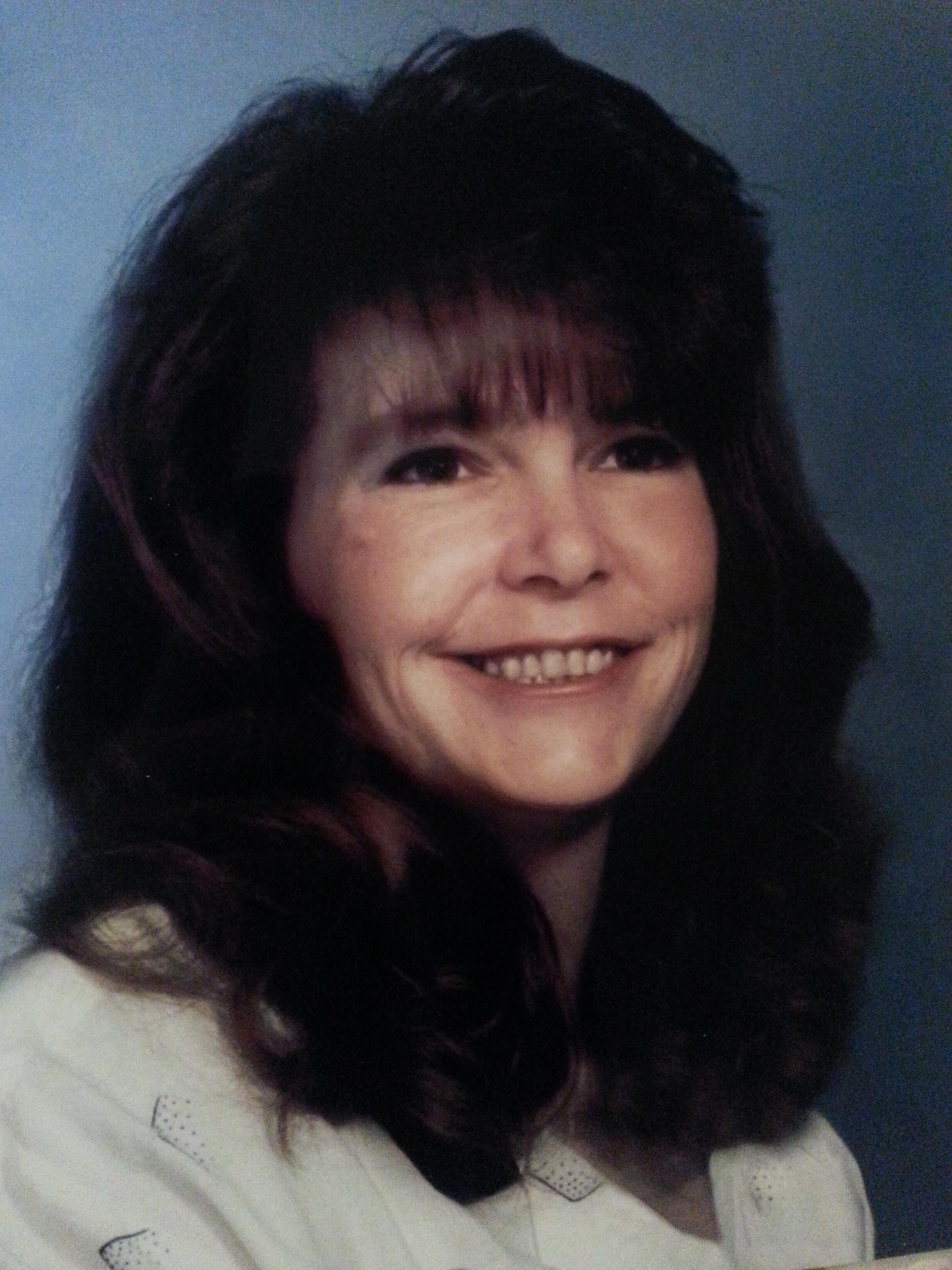 A sixteen-person jury – which will be whittled down to twelve people just before deliberations – will make that call. Kowalski, now 53-years-old (as of March 22), is being charged with first- and second-degree murder for the incident.
Kowalski was formally charged in September 2011 after prosecutors had determined in 1996 that there was not enough evidence to prosecute him for a crime. Alaska investigators reviewed that case after another shooting in Montana. Kowalski was convicted and sentenced to 50 years in prison with 10 years suspended for the death of Lorraine Kay Morin in 2008 near Kalispell, Montana.
Several witnesses who were called to the stand in Juneau Superior Court on Thursday had difficulty remembering what they said to investigators about the Yakutat case long ago. Some were even unsure or had forgotten that they were interviewed by investigators on a particular day or at a certain location. At least one witness had to be prompted with a narrative summary of the interview that was written by investigators, which Kowalski's defense promptly challenged for being superficial and inaccurate.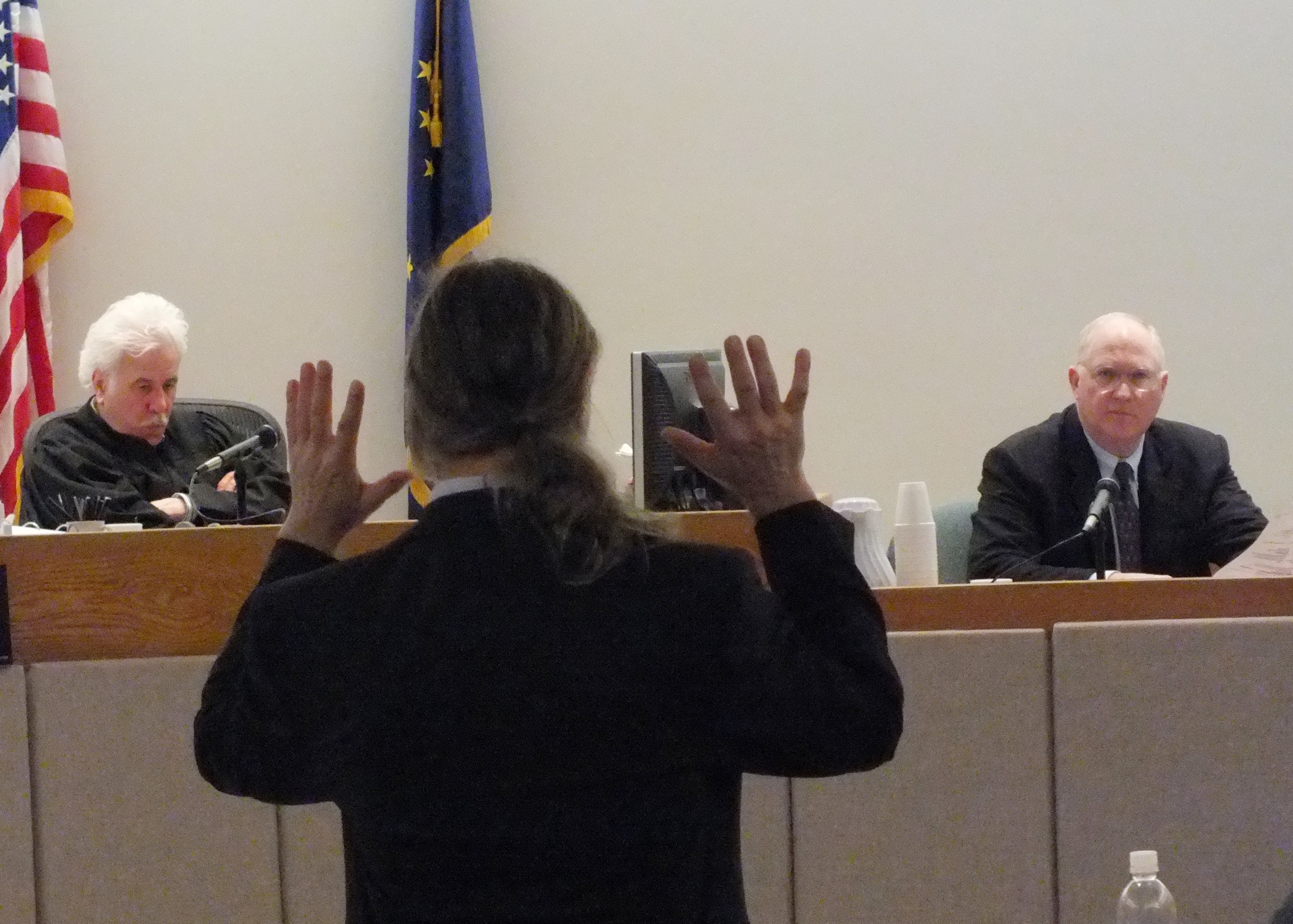 Most of the witnesses with the fading memory had only a cursory or tangential involvement with Kowalski or the incident back in July 1996. They included the waitress who may have served Kowalski and Perry at the lodge's restaurant, the dinner cook (and waitress' then-boyfriend, now husband) who may have seen through the serving window what the couple was drinking, and the coworker and friend who traveled up to Yakutat to escort Kowalski back down to Washington.
But one witness testified on Friday about a more-enduring memory of what happened because of his proximity and distinct sensory impressions. Although Richard Tenwolde did not see the shooting, he was only feet away and he said he heard loud sounds late that night that have stayed with him ever since.
It's not like you hear a boom, you hear nobody talk, and then you can forget about it. You can't. I still remember it. And I still think about it. It's nothing that you forget."
Tenwolde, who has since retired to Valley Center near San Diego, was in Yakutat in 1996 for a concrete job with his brother-in-law Robert Droddy. They shared the room that was adjacent to Kowalski and Perry's room.
He remembered being awakened by Kowalski and Perry who were very noisy as they arrived back at their room late that night. Tenwolde said he then heard a shower being run next door, a window being opened or closed, perhaps a piece of furniture being dragged on the floor, Perry shouting expletives (F*** you!) multiple times, Kowalski saying "Calm down" loudly, and then another repeated expletive that was interrupted (F***…) by a shotgun blast.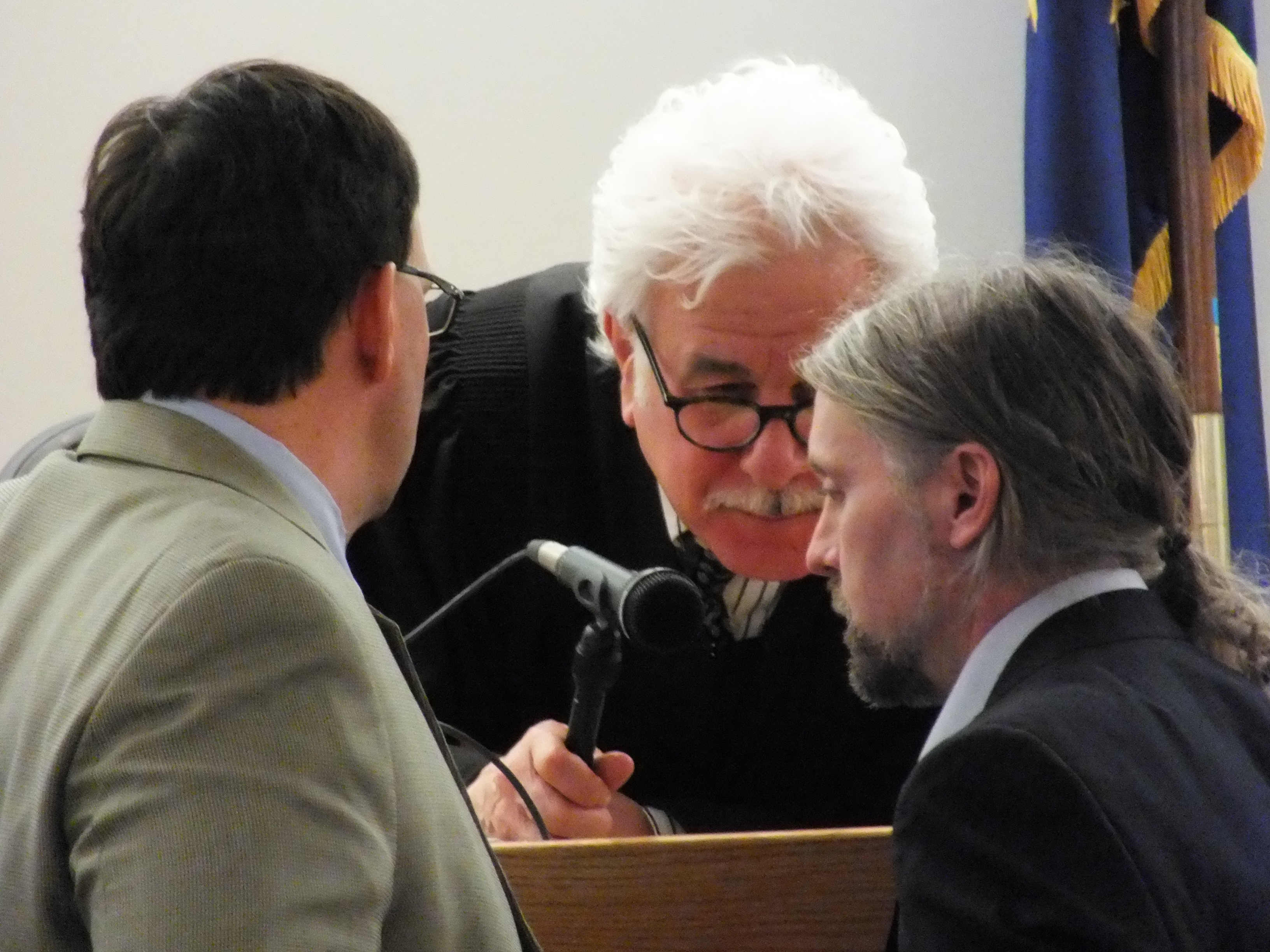 "And what noise after that?" Fayette asked.
"Nothing, absolutely nothing. Just silence, completely silence," Tenwolde remembered.
Tenwolde said he then struggled to rouse his brother-in-law.
"But I did wake him up. This guy sleeps like a rock. When we go deer hunting and stuff like that, you can't get him up," Tenwolde explained.
But Tenwolde then had a hard time convincing him of what he heard.
"I said 'Somebody just shot a gun next door'," Tenwolde testified. "He just told me 'No'. He says 'I didn't hear nothing'. And I said 'I did.'"
Tenwolde and Droddy looked outside their room. They didn't see anything unusual, so they went back inside and back to sleep. Tenwolde said he was still worried later that morning about what he heard.
But it was like 9 o'clock. I was at work and I told Bob, I says 'You know, this isn't right. I know in my heart what went on. I need to tell the police department.'"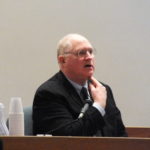 Tenwolde, however, did not tell investigators about a scene at a fish cleaning table near the lodge that occurred a day earlier. He simply didn't think it was relevant or all that unusual. Kowalski and Perry had apparently arrived back at the lodge on an ATV or four-wheeler after a camping trip. One of them had the shotgun slung over their shoulder. Kowalski allegedly shouted profanity and used demeaning language while addressing Perry when she remained socializing with a group of sport fishermen showing off their catch.
Also testifying on Friday was Dr. Norman Thompson, pathologist and former Deputy Chief Medical Examiner for the State of Alaska who performed the autopsy on Perry in July 1996. Thompson testified to her massive head trauma and his efforts to reconstruct her face.
He believed that the shot was fired from 6-inches to 3-feet away and entered near the lower left jaw area. Perry's body also showed evidence of stippling, or spotted skin damage from very fine particles that may spray out from a gun barrel.
Dr. Thompson also noticed an unusually shaped bruise on her lower left chest area that could indicate pressure from a gun barrel.
Jurors were shown about a dozen black-and-white copies of photos taken during the autopsy. They will be able to review color versions when they retire to the jury room for deliberations.
Thursday testimony
Roughly 16-years-old at the time, Perry's son Jeremy Padgett remembered Kowalski showing up at his mother's funeral distraught and incoherent, and then later showing up at Padgett's house.
It was weird enough having him at the funeral. I didn't really care for that one so much. So, my friends can tell the story better than I can. I remember him being there. I don't remember exactly what was said or how it was said. So, that's what I can tell you."
Later, after considerable prompting from Fayette to refresh his memory on the witness stand, Padgett recalled that Kowalski told him that he had shot Perry after tripping on some type of a cord.
Martha Swank worked as a waitress at the restaurant in the Glacier Bear Lodge in July 1996.
I was kind of busy that night. And I don't remember much about this couple."
She did remember, however, serving a couple drinks of alcohol to Kowalski and Perry on the evening of the shooting.
Gregory Swank was the dinner and night cook at the restaurant and remembered seeing Kowalski and Perry through the serving window that separates the kitchen and dining area.
She had her back to me and I could see his face. I remember that. And they were smiling and having fun. More animated then when they came in."
Swank saw the chimney glasses on their table, but he didn't recall what they drank or ate that night.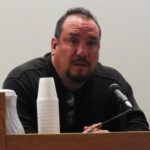 A common thread running through all the witness testimony so far is the tenuous nature of memories, whether it was recalling the events of over seventeen years ago or comments made to investigators as recent as a few years ago.
"Actually, I'll be honest with you, when I made the statements in 2013, I continued to tell the guys that this has been a long time," said Alberto Carranza III, former coworker and friend of Kowalski.
The verbiage that you're recording from me possibly won't be the same that was given to me in 1996."
Carranza also knew the owner of the Glacier Bear Lodge and escorted Kowalski back home to Washington state after the shooting.
Carranza recalled an instance in which Kowalski later told him how Perry died. According to Kowalski, he got out of the lodge room shower and he went to the window of their room armed with a borrowed shotgun after Perry apparently screamed that a bear was just outside. Kowalski told Carranza that Perry made a growling noise to scare him.
Obviously his hand was on the trigger area. Of course, I wasn't there. I couldn't tell you exactly what happened other than what was told to me. When he spun around from being startled, (he) tripped over — I don't know if it was the stool or the rug, and the firearm disarmed. It went off."
Carranza believed that Kowalski was in shock for hours afterward.
Kowalski's defense on cross examination focused on apparent inconsistent statements and the accuracy of narratives or summaries of interviews with witnesses. Carranza said that he didn't think that Kowalski had said that Perry shouted "Boo!" instead of growling.
Previous story: Witnesses begin taking the stand in Yakutat homicide case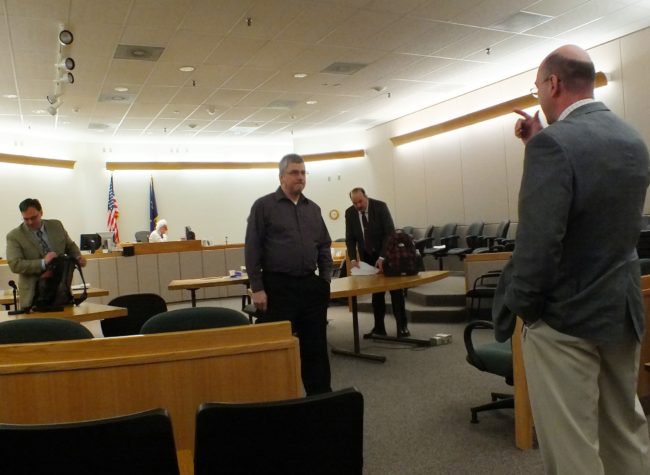 (Editor's note: Spelling of Richard Tenwolde's name has been corrected.)