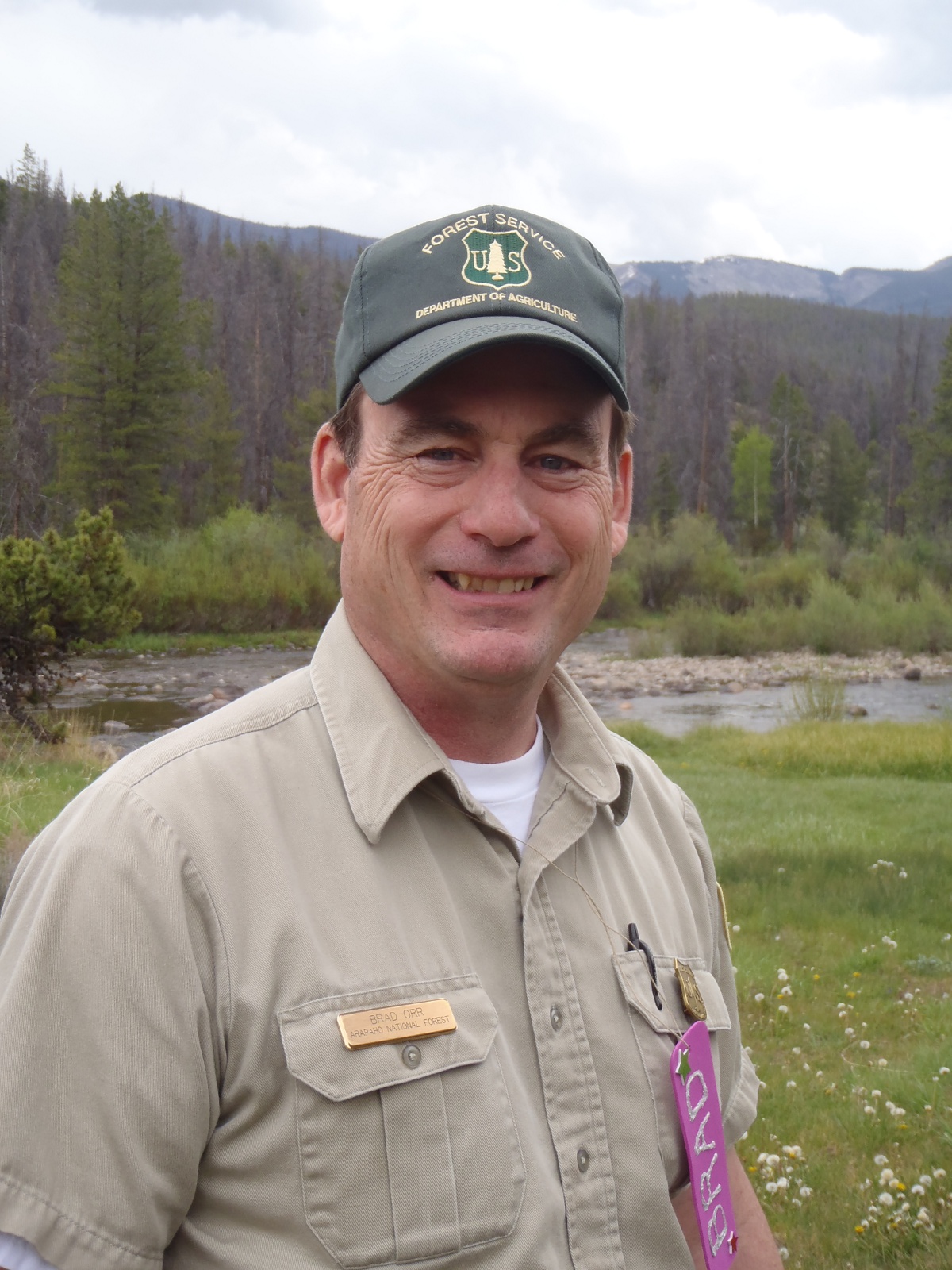 New U.S. Forest Service Juneau District Ranger Brad Orr has traded the Rocky Mountains and dry grasslands of north central Colorado for the rainforest and glaciers of Southeast Alaska.
The Juneau Ranger District covers 3.5 million acres of the Tongass National Forest, making it the largest district in the United States and a popular destination for tourists.
As the man in charge of all that land, Orr brings with him a wealth of recreation management experience. You could say he was born to do the job.
"My father was a park ranger, so I grew up in the national parks. So it was sort of in the blood," says Orr, who took over as district ranger in late February. "I've always had a real interest in natural resource management and getting people connected back with nature."
A district ranger oversees all programs and projects within an area of a national forest. In Juneau that includes public cabins, trails and campgrounds, as well as private enterprises like mining, logging and heli-skiing.
Orr, 59, has spent 34 years with the Forest Service, including the past 11 managing recreation programs at the Sulphur Ranger District in Colorado's Arapaho-Roosevelt National Forest. That district includes a national recreation area, hundreds of miles of trails, 15 campgrounds, and a major ski area within two hours of Denver.
"There are some similarities: A huge recreation workload here, as was the case on my previous district," says Orr. "We also managed the national recreation area, which had recreation fees, just like the Mendenhall Glacier does. So I have a lot of experience implementing a recreation fee program."
While most of his experience is in recreation, Orr also did firefighting and timber management early in his career. He has a bachelor's degree in biology from Northern Arizona University and a master's in forestry from Oregon State University.
He says a lot of the job is balancing competing interests.
"People want to use their national forests either for leisure activities or they are seeking to harvest resources from them," he says. "So it's always a challenge trying to balance those competing needs."
He says federal budget cuts have been a challenge in recent years. A few projects he was working on in Colorado were delayed by last year's federal government shutdown. But for the most part, Orr says, budgets do not affect the actual work.
"Being a federal agency we're always subject to political movements one way or the other," he says. "But in my experience, and of course I've worked at the lower levels you might say of the organization, we pretty much carry on."
Jennifer Berger manages wilderness and special uses at the Juneau Ranger District. She's only worked with Orr for three weeks, but calls him thoughtful, articulate and focused.
She says his recreation experience will be put to good use during the summer, when Juneau sees almost a million tourists.
"Since he's been here, you know, we can see him engaging with stakeholders, whether that's our neighbors, our locals that live right here, or folks who work with visitors all summer long," says Berger.
Orr takes over for Marti Marshall, who retired in January.
He and his wife Marilyn have a son and a daughter in college in Colorado. His wife worked for the Forest Service in Sitka and Hoonah in the mid 1980s and he says she's excited to move back to Southeast Alaska.
A public reception to welcome Orr to Juneau is Thursday, from 5 to 6:30 p.m., at the Mendenhall Glacier Visitor Center.