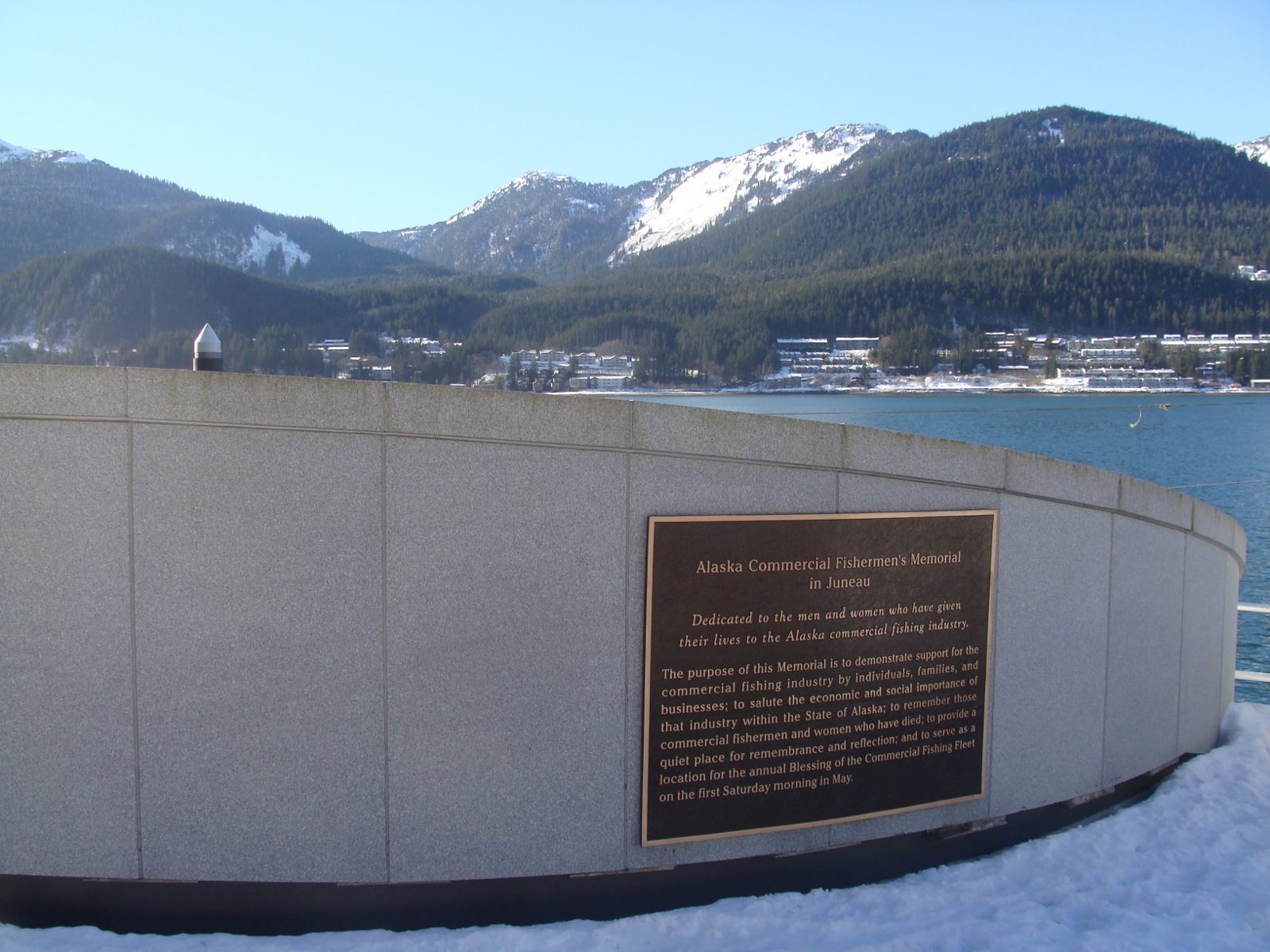 The ongoing dispute between the Alaska Commercial Fishermen's Memorial and the City and Borough of Juneau continued in court on Monday.
Juneau Superior Court Judge Louis Menendez heard arguments over whether to block the city from moving forward with a massive cruise ship dock project in front of the memorial.
Bruce Weyhrauch, an attorney and president of the Fishermen's Memorial board of directors, argued the city should be barred from hiring a contractor or paying money for the two floating berths until the State of Alaska completes the transfer of submerged tidelands to the municipality. The Juneau Assembly last month approved a nearly $54 million contract award to Seattle-based Manson Construction.
The Alaska Department of Natural Resources in January approved the land transfer, but the Fishermen's Memorial appealed. The decision was automatically put on hold pending a ruling from DNR Commissioner Joe Balash.
Weyhrauch said a massive dock in front of the memorial would permanently and negatively alter the annual Blessing of the Fleet.
Assistant City Attorney Christopher Orman argued the memorial does not have standing to try to block the project. Orman said the city does not believe the docks will cause irreparable harm to the memorial.
Menendez said he would issue a decision soon. The judge previously denied a motion from the Fishermen's Memorial to immediately stop work on the project.