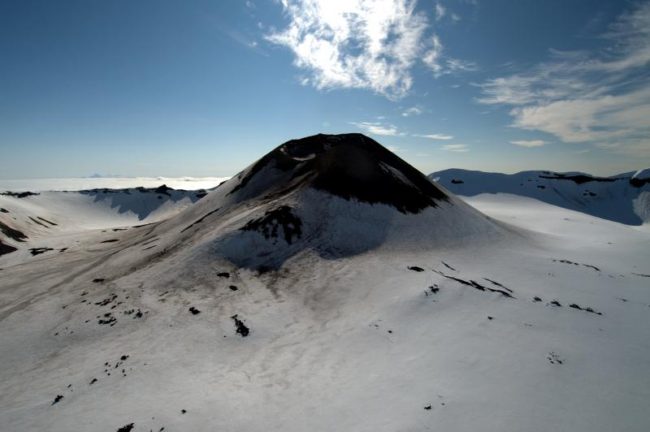 KUCB reported yesterday that a new study on the hot springs powered by Akutan Volcano could be the answer to Akutan's power needs. Akutan is home to one of the country's largest seafood production facilities and a year-round population of a several hundred.
KUCB's Annie Ropeik reports:
It sounds like a good deal for the city's small residential population and its large Trident Seafoods processing plant. Right now, that all runs on fuel oil barged in from Unalaska.
But [head researcher Deborah] Bergfeld says a strong volcanic resource alone isn't enough to tell whether geothermal is worth the cost of installation.
"You also have to have a need for the power. So it has to be people living there… there's a lot of economy," she says. "The balance has to work out."
That's a balance Akutan is hoping to strike. They've been working on a plan to tap into their geothermal resource for years, with the help of several grants.
Akutan Volcano is one of the most active volcanoes in the U.S. according to the U.S. Geological Survey. The study shows an increase in heat output of nearly ten times that measured in the '80s.
Read the full story at KUCB here.