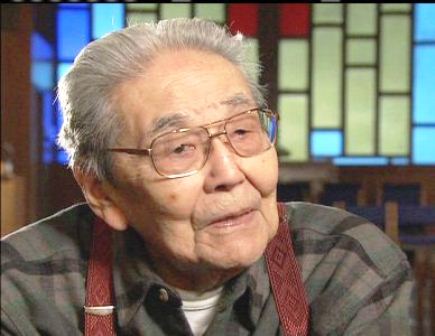 November 14th of every year would be Dr. Walter Soboleff Day in Alaska under a bill pre-filed by members of the Alaska House of Representatives on Friday.
It's one of at least two bills relating to Alaska Native culture and languages that lawmakers will consider during the upcoming legislative session.
"I think it's wonderful," said Janet Burke, Soboleff's oldest child and only daughter.
She says she and her three brothers are thrilled that members of the Alaska Legislature want to honor their late father, who passed away in 2011 at the age of 102.
"It's hard to believe he's already going to be gone almost three years, and of course, he was a pretty prominent citizen. So everywhere we go, we know he's been there," Burke said.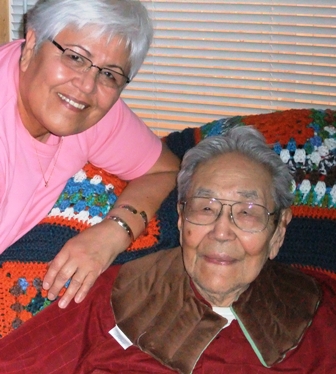 Soboleff was a cultural and spiritual standard bearer for the Tlingit people. The Presbyterian minister was the first Alaska Native pastor in Juneau. Back when the town was segregated, his church was open to all.
He chaired Sealaska Heritage Institute's Council of Traditional Scholars, a panel of clan leaders and elders formed to advise the nonprofit's language and cultural programs. The heritage institute's new cultural center will be named for Soboleff. It's under construction in downtown Juneau, and is expected to open a year from now.
At SHI's 2010 Celebration festival, Dr. Soboleff talked about the strength of Southeast Alaska's Native people.
"They survived through the ages. And we are here today as descendants of the people of Alaska," he said to loud cheers.
Burke says the Alaska Native Sisterhood and Brotherhood first floated the idea of a day to honor her father on or near November 14th, which was his birthday. House Bill 217 makes that Dr. Walter Soboleff Day. It was introduced by a bipartisan group of Southeast Alaska lawmakers, including Juneau Representatives Cathy Munoz and Beth Kerttula, Sitka's Jonathan Kreiss-Tomkins, and Wrangell's Peggy Wilson.
Munoz says Soboleff was a good friend of her father and grandfather.
"I heard him speak a number of times," Munoz said. "And every time I heard him speak I was moved by his message of unity, and respect, and love. He was a great leader and we all miss him very much."
Another bill pre-filed Friday would add 20 Alaska Native languages to the list of official state languages. Tlingit, Haida, and Tsimshian are included from Southeast. Among the others are Alutiiq, two Yup'ik dialects, Eyak, and Inupiaq.
Kreiss-Tomkins is a prime sponsor of the legislation, House Bill 216. The Democrat says it's largely symbolic, but he hopes meaningful to those in Alaska who are trying to revitalize Native languages.
"It's a profound loss if a language goes extinct," Kreiss-Tomkins said. "And this bill is a means of raising the profile of the revitalization movement across Alaska."
Right now U.S. English is the only official state language.
The bills will be introduced when the legislature gavels in on January 21st.