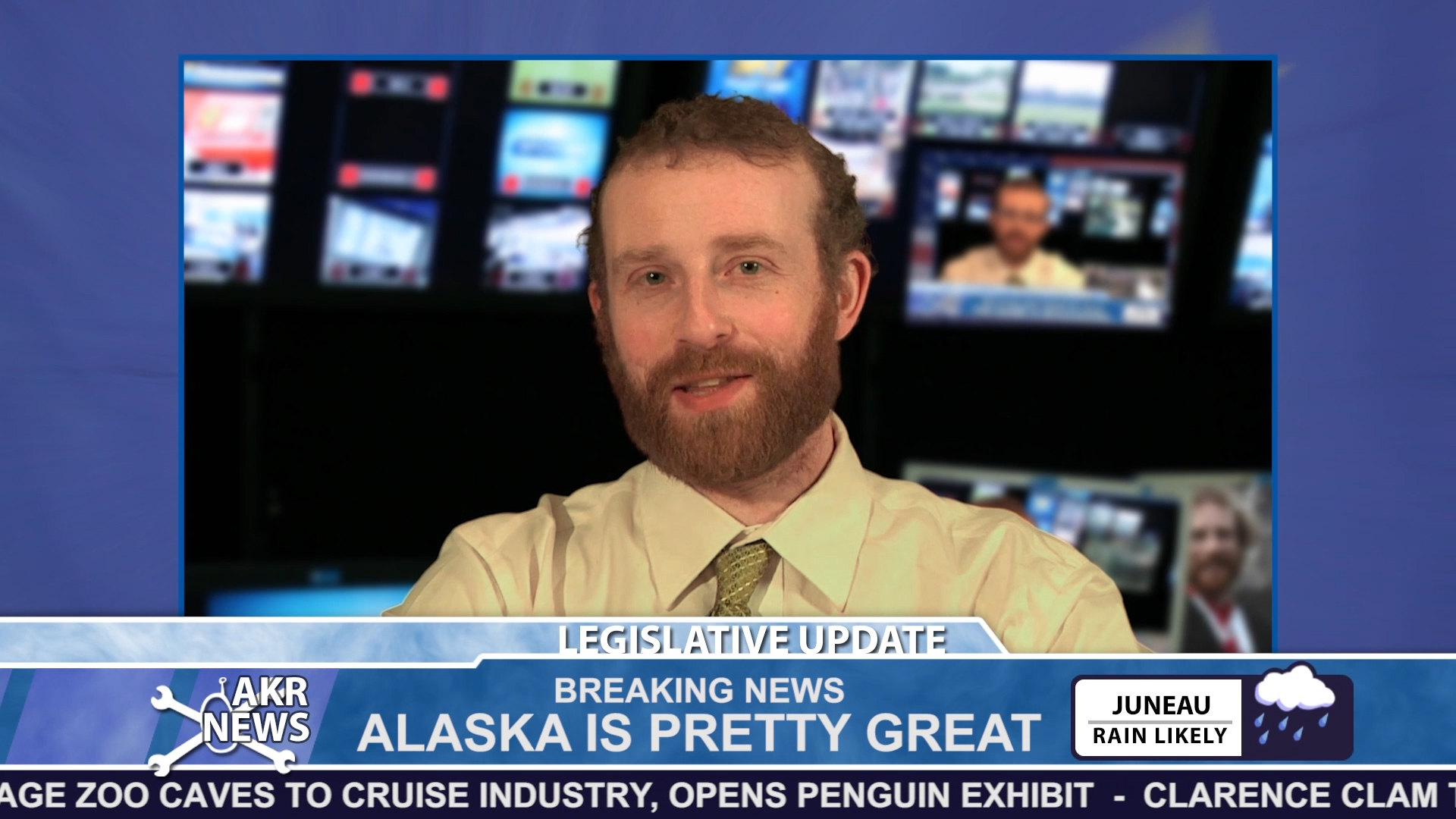 Join our studio audience in Juneau at 5 p.m. Wednesday, Jan. 8, for Forum@360: Political Satire by Alaska Robotics, or watch it live at 360north.org.
This show will feature the three funnymen behind the Alaska Robotics label: Pat Race, Aaron Suring and Lou Logan. They recently raised several thousand dollars on Kickstarter to produce six episodes of satirical news during the 2014 legislative session. We'll talk about what they've got in the works, the role of humor in Alaska politics, and how they keep their business — which sometimes includes video production for political campaigns — separate from what they do for fun.
The audience will have a chance to ask questions, too. If you can't make it, you can submit questions for our guests by email at questions@ktoo.org with "Alaska Robotics" in the subject line, or tweet us with the hashtag #Forum360 and mention @360North.
The one hour show starts at 5 p.m. Doors open at 4:45.
Forum@360: Political Satire by Alaska Robotics is scheduled to air on on KTOO-FM at 7 p.m. Jan. 16, and on 360 North television at 8 p.m., Jan. 17.