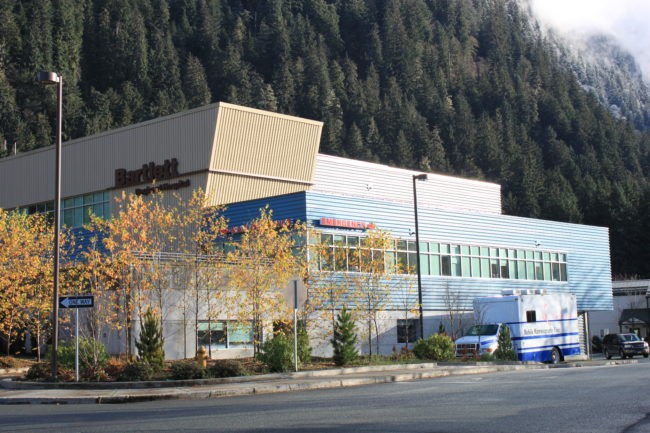 Bartlett Regional Hospital's interim CEO Jeff Egbert wants to create a culture of open communication with hospital staff and stability, something the hospital hasn't had for a while.
Jeff Egbert is the latest chief executive officer at Bartlett Regional Hospital. He's serving in an interim capacity to get the hospital back on track.
"Moving the organization from what seems to be a loss of momentum to forward progression is what I'm focusing on," Egbert says.
Egbert attributes the loss of momentum to the turnover within hospital leadership.
Complaints surfaced earlier this year about a hostile work environment created by the senior leadership team. At the time, the team included CEO Chris Harff and human resources director Norma Adams. The city hired a private investigator in June and launched a personnel investigation. Shortly after the investigation ended, both Harff and Adams resigned.
Sue Gardner was one of many hospital employees interviewed during the investigation.
Gardner moved to Juneau four years ago to become the director of materials management. Prior to working at Bartlett, Gardner had more than 30 years of experience in the hospital business. Gardner's spouse, Ron Gardner, says his wife experienced bullying and intimidation by some hospital officials.
"When she moved up here, she loved it. She loved the community. She loved going to work every day. She loved her job. She loved what she does," Gardner says. "But she got to where she couldn't stand going to work. She'd come home crying. She was so depressed. It was hard on her health."
Chief of nursing Billy Gardner – who is no relation to Sue or Ron Gardner – recognizes the tension at the hospital.
"I'm a part of the leadership team and sometimes these are high stress positions," Gardner says.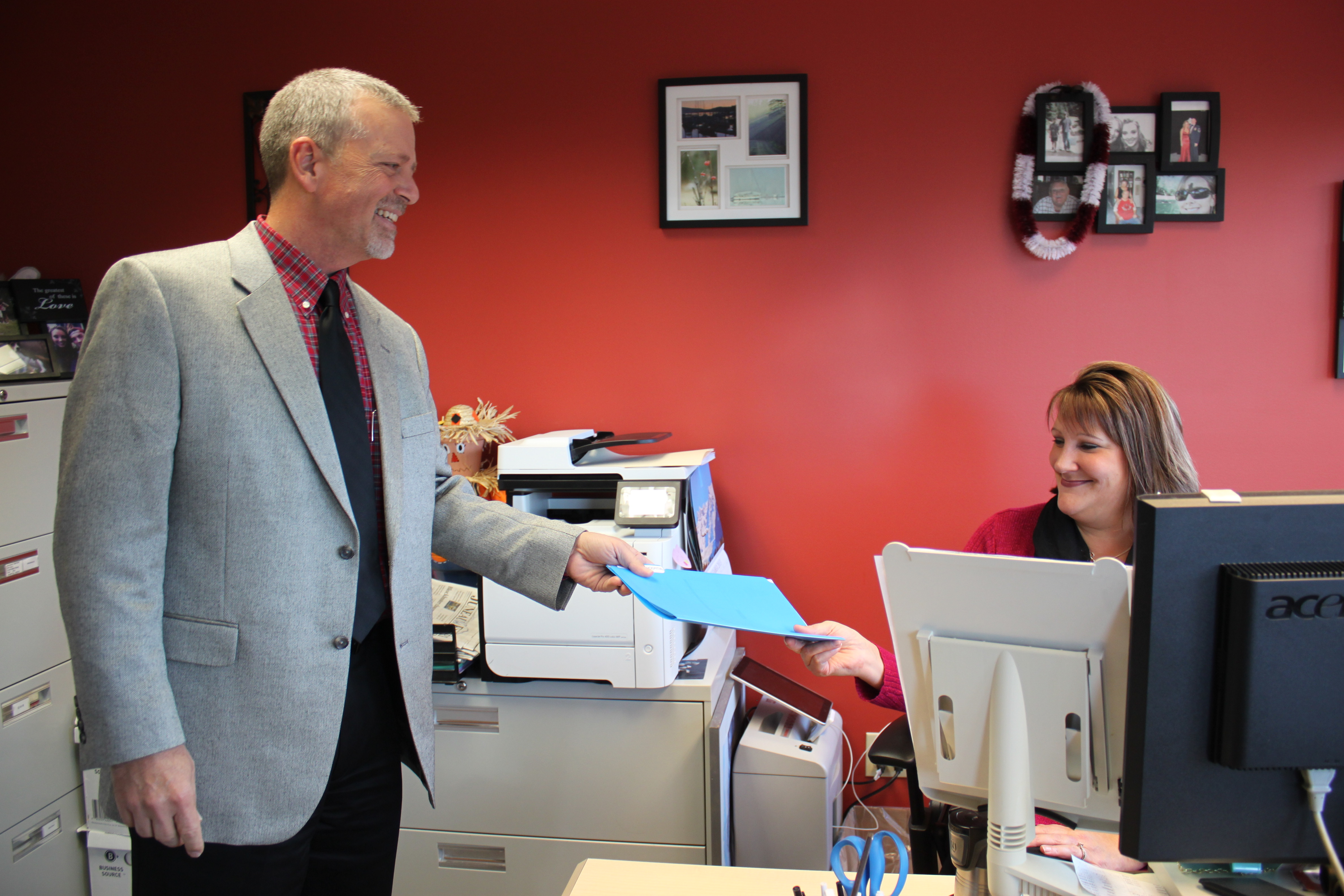 He hopes Egbert's arrival will bring more stability. Gardner says Egbert is already making strides with forward progress and building a culture of open communication. "First and foremost, he's visible," he says. "He's walking around to each unit. He's introducing himself to folks that he meets. And his communication techniques are really strong, and so you feel relaxed. You're able to talk to him and he listens to your ideas."
Interim CEO Egbert says that's how he learns about the organization.
"When you're meeting people, you visit with them. You're able to find out what are the challenges in their department, the barriers to good workflow and patient care, and we can start working on improving those things. It's old management adage – management by walking around," says Egbert.
To improve communication, Egbert may reinstate an employee newsletter. He also plans to eventually hold employee meetings.
"I've only been here two weeks, so there's not a lot I can tell these people," he says. "Mostly it's me learning from them and when I do know enough and we're moving forward, then I'll have employee forums, then I can share meaningful information with them."
Despite being temporary, Egbert still wants to foster a sense of stability among the medical staff and employees. He says being visible and accessible will help accomplish that.
"Culture doesn't happen overnight. Trust is built over time with consistency and good communication," Egbert explains. "It'll take a while."
Aside from Egbert, Bartlett's current senior leadership team includes chief financial officer Ken Brough, human resources director Mila Cosgrove, and CNO Billy Gardner.
Egbert anticipates being the hospital's interim CEO for six to nine months.

Rosemarie Alexander helped in reporting.