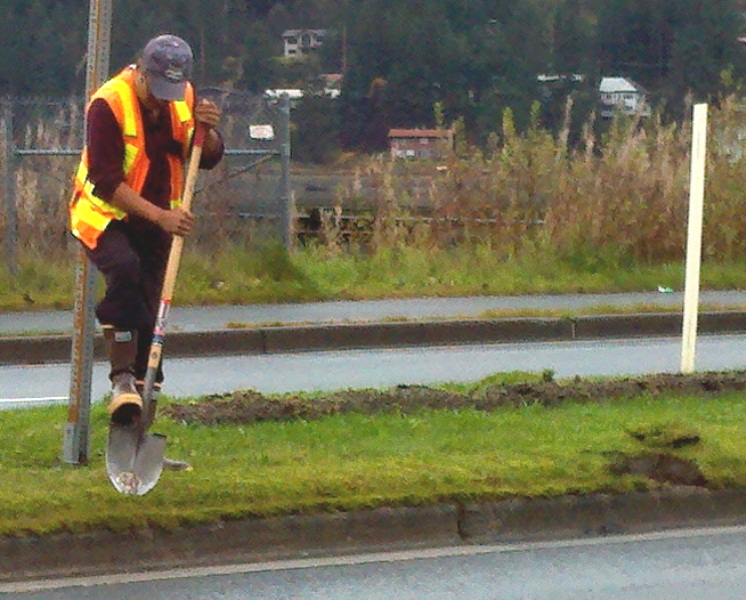 The guys in day-glow vests digging holes in Egan Drive median and along sidewalks Thursday are part of a survey mapping crew, gathering topographic information for DOT's 10th Street to Main Street project.
It includes bike lanes, wider sidewalks, new crosswalks and Egan Drive resurfacing.
State Transportation Department engineer Kirk Miller says the survey crew was "locating edge of pavement and curbs and drainage inlets and making sure we have those on our survey base map."
The $4.9 million project is in the 2014 Statewide Transportation Improvement Program, or STIP.  It will be paid for with federal and state cruise ship tax funds.
A number of public meetings have already been held on the project and Miller says the public will be interested to see the new set of plans due out in early November. DOT officials are expected to update the Juneau Planning Commission on Nov. 12th.
Design of the Egan Drive improvements from 10th to Main Street will be completed next fall. Construction is to start in 2015.