This profile is part of KTOO's ongoing coverage of the 2013 municipal election. See all of the election coverage here.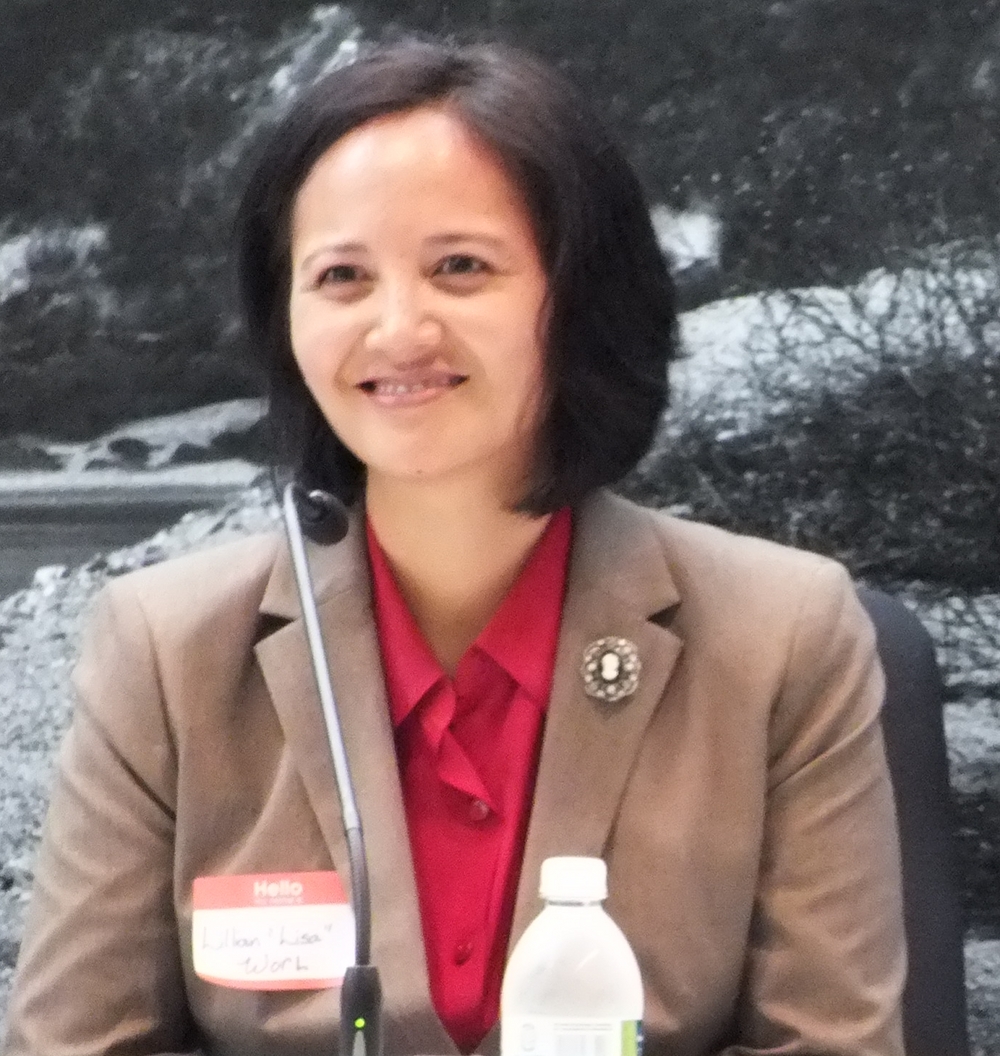 Juneau School Board Candidate Lisa Worl believes parental involvement is critical to improving the quality of K-12 education in the Capital City.
Worl not only talks the talk, she also walks the walk. The mother of two has been involved in her kids' education since pre-school. Before being appointed to the school board last December to fill a vacancy caused by the resignation of Kim Poole, Worl served many years on site councils at schools her children attended. She says the board is a natural next step.
"The more time I spent in the schools the more I saw the need and the importance of having parent advocacy," she says.
Worl is a lifelong Alaskan, born to a Tlingit mother and Filipino father. She grew up in Hoonah and Juneau, graduating from Juneau-Douglas High School in 1987. She put herself through college at the University of Oregon, earning a Bachelor of Science in Business Administration in 1992.
She's married to Ricardo Worl. They have a daughter and son, who attended Auke Bay Co-op Preschool, Auke Bay Elementary, and Floyd Dryden Middle School, and are now students at Thunder Mountain High School. She also has 15 nieces and nephews throughout the Juneau school system.
"First day of school I was helping a niece register at (Juneau-Douglas High School)," she says.
Worl believes parental involvement is key to improving education in the Capital City.
"There are just so many ways to be involved – it could be classroom, it could be fundraising," she says. "I chose site councils, because my interest lies more in the policy and the budget. I have friends who, they do a lot more of the PTO/PTA. They like the social. But, it's important and so there's a role for really everybody."
She says it's even more important for parents to be active in their kids' education as school funding continues to decrease. Worl joined the board last winter just as the district embarked on crafting a budget that saw operating expenses cut by about $1.3 million. That came on the heels of larger budget reductions the two previous years.
With support from state and federal sources expected to hold steady or further decline, Worl says the district will need to prioritize spending that benefits students. She says that could mean the community as a whole needs to step up to support programs like the arts, music and extracurricular activities.
"And it seems this community has come through when they've needed to," says Worl. "But it really, for the board right now, is about really focusing in on the classrooms."
Worl says community involvement in this year's budget process helped the board prioritize its spending. The 17-member district budget committee, appointed by the board, included teachers, site council representatives, and community members.
"Having 17 members, making sure everyone has their input and asks their questions, it was a little bit, I don't know, unwieldy?" she says. "But we had plenty of voices at the table."
Juneau teachers are working on a one-year contract this year, one of the fallouts of the district's budget struggles. Worl is limited in what she can say about ongoing negotiations between the administration and the teachers union. But she's hopeful the two sides will reach an agreement for a three-year contract soon.
"It's a very difficult process, and I wish it weren't as tenuous as it is," she says. "Because ultimately we all have the same goal. I wish we were all rowing in the same direction, I wish the whole process was very different."
Worl is seeking her first full term on the Juneau School Board. She is running unopposed. Municipal Election Day is October 1st.