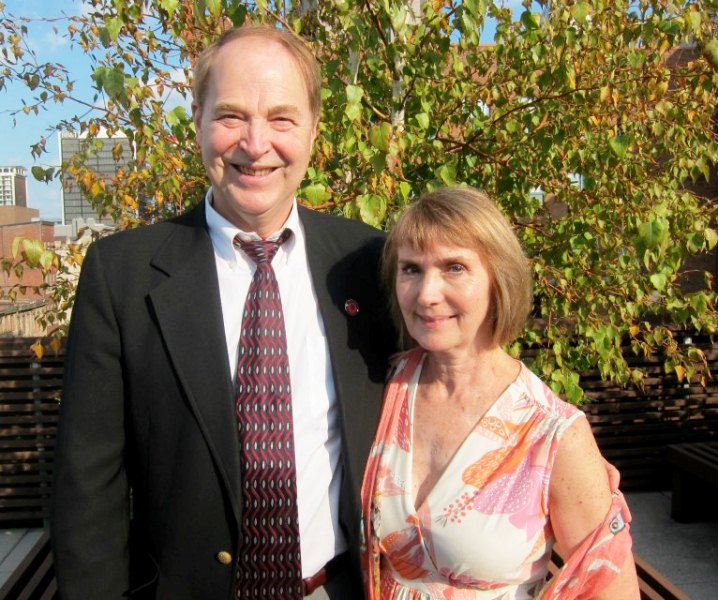 Well-known Juneau businessman Larry Spencer has died. He was 63.
A former president of the Downtown Business Association, Spencer is described as totally committed to the capital city.
He came to Juneau from Minnesota in the late 1970s and quickly became active in his adopted community.
Business partner Bruce Denton says the two first worked together on a townhouse project in West Juneau.  At that time Denton was looking for a business partner who could run his construction business while he was training and running the Iditarod Sled Dog Race.
They formed Senate Properties and their first project was the renovation of the old Senate Building in downtown Juneau.  They'd taken a big gamble on the building purchase, closing on it the day before a statewide 1982 capital move vote, which failed, sparing the capital city.
Denton says renovating the historical building was Spencer's idea.
"It was his vision and I think it was really the beginning of the refurbishing or the gentrification of the historic district downtown," he says.
Spencer also owned Spencer Realty, a real estate and property management company.
Over the years, Spencer and Denton collaborated on a number of projects in the Juneau area, from condominium developments to the first SEARHC Clinic buildings on Hospital Drive to several mini-storage projects.
"He was the developer and I was the builder,"  Denton says.
A lifelong Democrat, Spencer never ran for public office but was recruited in recent years by opposite political camps.  Denton says it was a testament to his ability to balance development and preservation.
"The preservationists and the developers were both recruiting him at the same time to run for the Assembly. And he would have been an incredibly good Assembly person because he just had a brilliant mind and could think really fast on his feet."
He didn't have to be in office to be active in his community.  Spencer worked on a number of major Juneau issues, including tourism management and legislative housing.
He loved the arts and was a founder of Perseverance Theatre, serving on the Board of Directors for years.
Spencer died late Thursday at his home in Juneau, surrounded by his family.  He was diagnosed with brain cancer about five years ago.  After he underwent surgery in 2008, Juneau Rotary clubs and local businesses collected baseball caps to send to him as he went through therapy.
He is survived by his wife Carola, daughter Sophie and son Logan.