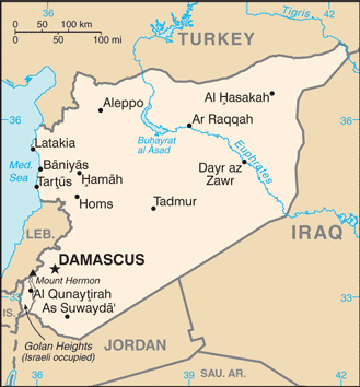 President Barack Obama has asked Congress to postpone a vote on a U.S.-led military strike against Syria to pursue a diplomatic solution.
The president Tuesday night took his case to the American people, but said he would let proposals for a peaceful solution play out.
Obama has been making the case for U.S. involvement since the Assad regime reportedly used chemical weapons in the Syrian war, killing more than 1,400 people.
But war-weary Americans have not lined up behind President Obama and  Alaskans have overwhelmingly opposed U.S. intervention in Syria.
The state's two U.S. senators and lone House member say the issue has sparked more constituent mail than any recent development in Washington.
"We had over a thousand calls and emails opposing any intervention and I think we had less than five – the total amount – that was supportive."
Republican Rep. Don Young has steadily opposed any U.S. military involvement in Syria.  He just returned to Washington from Alaska, where constituents told him to stay out of the Syrian civil war.
"The most amazing thing to me in my traveling across the state, I never found one person who was in support on intervention in Syria.  And we are very much a military state," Young said before the president's speech.  
He said Alaskans' opposition is blind to political alliance.
"You know you have the very liberals, you have the moderate conservatives, the real conservatives, a lot of different reasons," Young said.
Six-thousand Alaskans participated in a telephone town hall on Syria last week with Sen. Mark Begich, a Democrat.  Press secretary Heather Handyside said the number of comments coming in was the impetus behind it.
Outside that town hall teleconference, Handyside said there have been thousands of calls, letters, emails and Facebook comments.
"I'd say since this issue came to the forefront we've had about 3,000 contacts.  Probably only about 5 percent or less are in favor of engagement," Handyside said.
Republican Sen. Lisa Murkowski has also been inundated with Alaskans' concerns about Syrians.  Press secretary Matthew Felling said most are strongly negative for a myriad of reasons.
"Some people are frustrated that a couple times a year we get a different crisis in the Middle East and we don't see to have a plan. And there are other people who say just 'stay out of it, we are not the world's police'. And there are some people who say 'we don't want boots on the ground'. I mean the massive response overall has been no, but for a myriad of reasons," Felling said.
He said Facebook traffic hit a "fever pitch" before the president's speech.  It was coming worldwide, but the senator's office only counts Alaskans' comments.