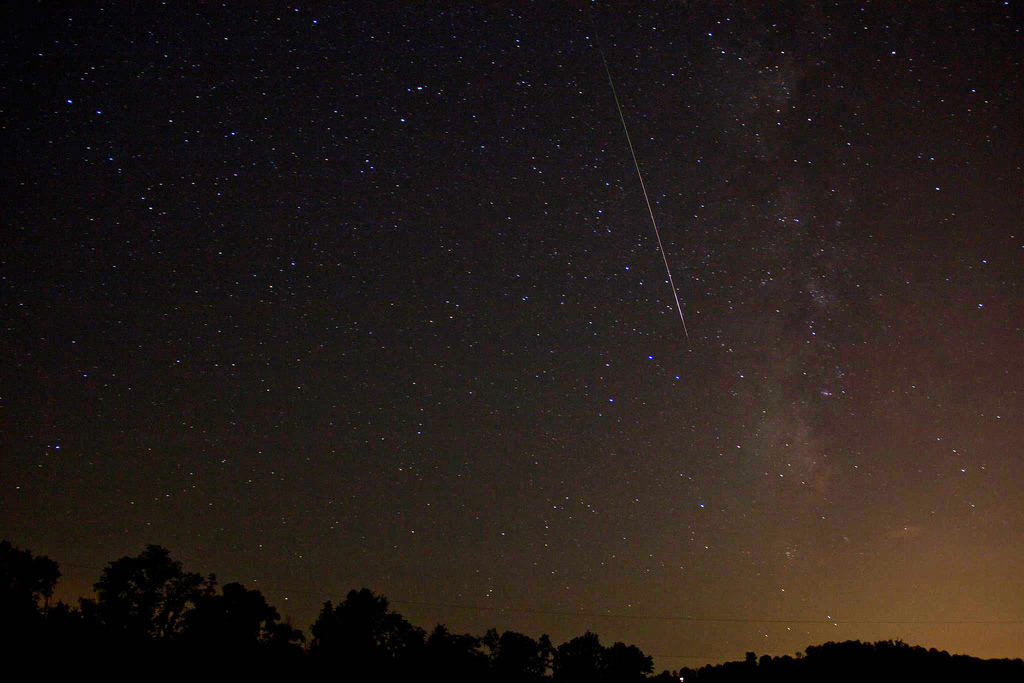 Tonight is the peak of the Perseid meteor shower.
UAS astronomy professor Rosemary Walling says the meteor shower happens every August. As the earth orbits around the sun, it passes through a location in space where a comet has previously been.
"What we see are little bits of debris that are still floating around there, left over, and they enter our Earth's atmosphere and they give off sort of a meteor shower. A shower indicates there are going to be lots of events as opposed to the random ones you might see from night to night," Walling explains.
Walling says at this time of year, the sky is darkest from midnight to 2 am.
A good indication of a good viewing area is whether all seven stars of the big dipper are visible. Once that's established, Walling says to keep your eyes open.
"Sometimes we see motion dust from the sides of our eyes as opposed to directly ahead. And so just keep your eyes open and looking and then you'll see the flashes when they happen," she says.
If the skies are clear tonight, suggested locations around Juneau for meteor viewing are North Douglas, Eaglecrest, Auke Rec, Eagle Beach, or the frisbee golf course hill.
The meteor's peak started last night and continues tonight, but meteors can still be seen a few days after the peak.