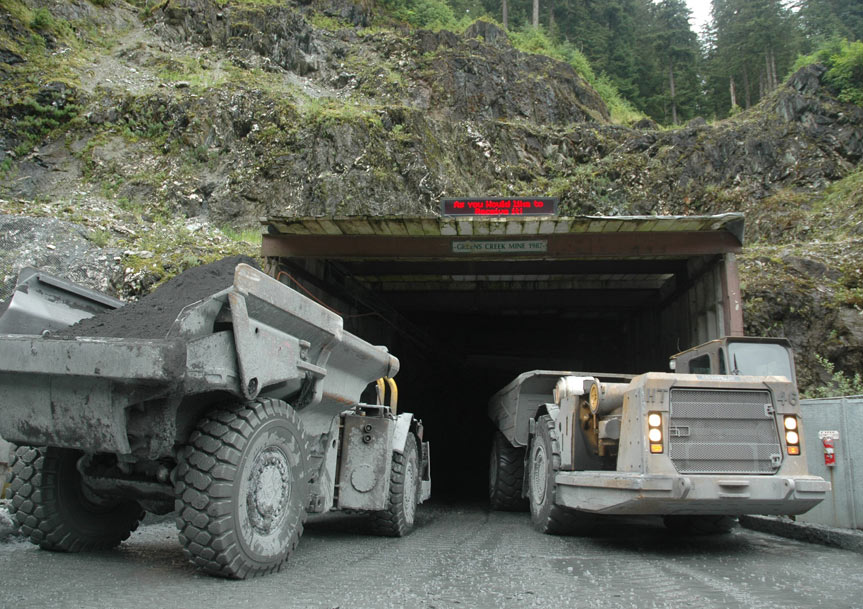 The parent companies of Juneau's gold and silver mines have posted a net loss for the second quarter of 2013 that ended June 30th.
Coeur Mining, Incorporated reports a loss of $35 million, or 35 cents per share. Hecla Mining Company lost $25 million, or 8 cents a share in the second quarter.
Coeur owns Kensington Gold Mine about 45 miles northwest of Juneau. Hecla owns Greens Creek, a gold and silver mine on Admiralty Island.
Hecla reports an 18 percent increase in silver (to 2.2 million ounces) over the first quarter, due to strong production at Greens Creek and the re-opening of the Lucky Friday mine in Idaho.
Hecla also has completed its acquisition of Aurizon Mines of Quebec, which led to a significant increase in gold just for the month of June, the company says.
Both companies released their second quarter financial reports yesterday (Thursday).
Coeur President and CEO Mitchell Krebs said silver production increased 21 percent (to 4.6 million ounces) over the first three months of the year.
Gold production was up 7 percent (to 60,757 ounces.).
Coeur's increases were mostly due to strong production and high grades of gold and silver at the Palmarejo Mine in Mexico. Krebs said that was not the case at the Kensington, which produces only gold.
"Kensington was basically flat compared to the first quarter due to lower grades, but is positioned for a strong second half."
Krebs said Kensington, now in its third year, is expected to increase production of higher grade ore through the rest of the year.
To deal with falling metals prices, both Coeur and Hecla have reduced operating and capital costs company wide.