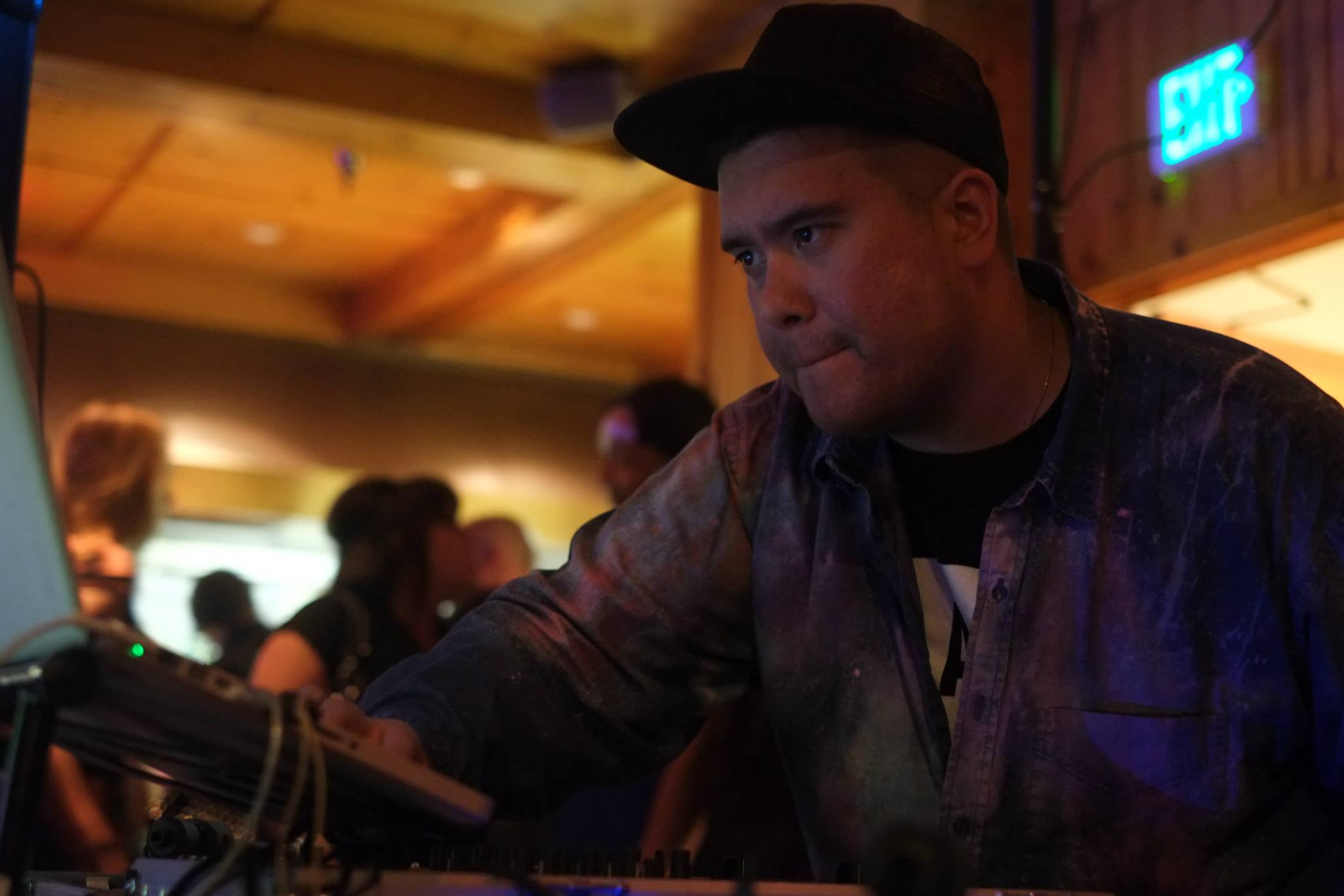 Imagine Woodstock, except on the Las Vegas Motor Speedway with neon light sculptures the size of buildings and three-hundred thousand of your peers screaming and dancing to the new sound of Electronic Dance Music. This is what Juneau native Marlon Lumba, known as Astronomar was performing three weeks ago at the Electric Daisy Carnival.
Now signed to the record label Main Course in L.A. and with an Australian music tour happening in August, Lumba is returning to Juneau for a series of shows to share his music with the community where he got started.
Lumba was 17 when he first scratched records before an audience, DJing with the Anamatronic Stage Show, a hip hop group with a rotating cast of local MCs, or rappers. During the early 2000s, The Alaskan Bar became the center of Juneau's hip hop community with the weekly event Monday Night Raw.
Jake Good, an MC who goes by Audiovisual, was one of the founding members of the Anamatronic Stage Show. At Monday Night RAW, Good would mix records and rap with Lumba.
At the end of the night we'd open the mic and play beats and give people and atmosphere where they could experience hip hop and even participate in it if they wanted to. – Jake Good, MC Audiovisual
Scott Mackinnon was a regular at these early Juneau hip hop shows. Today he is known by his DJ name "Shorthand."
Monday night RAW was originally Mar's brainchild and that turned into Juneau's hip hop scene. -Scott Mackinnon, DJ Shorthand
It was at Monday Night RAW that Lumba started to collaborate with Mackinnon and the pair formed the group Filejerks. Lumba came up with the name – a sort of metaphor for "ripping" music off the internet. The group employs a technique where small pieces of an original song are recorded and modified using effects to create a whole new song.
The Filejerks played nearly all the venues in Juneau – before hitting a ceiling in the local scene. In 2008, Lumba and Mackinnon packed up for Seattle, gambling their fate in a bigger market.
Moving to a big city from a small town is a pretty big test, you know, whether or not you're going cut it. -Mackinnon
Though Lumba's music was rooted in hip hop, in Seattle he became influenced by the sounds of night clubs. Using his personal computer and basic audio software, Lumba was able to create new songs he would play during live performances. He incorporated House Music into his sound, an electronic music sub-genre at 126 beats per minute, with a consistent four-four tempo.  Like most pop music, Lumba's follows a structure. But instead of a verse, chorus, and bridge, his songs follow an intro, build up, and drop.
It's like tropical hard house with some coconuts and graffiti mixed in there. -Marlon Lumba, DJ Astronomar
Lumba believes Electronic Dance Music is popular because just like disco and other genres before it, young people have a desire to detach from their problems, and let loose on the dance floor.
It's like one of the most stressful times to be alive. There's just so much happening, like technology's crazy. There's so much stimulus and people just want to let go. -Lumba
And people did let go – 600 of Juneau's young people showed up last week at the Twisted Fish.
Despite living outside, Astronomar continues to be an inspiration for Juneau's hip hop community. Juneau hip hop organizer, TJ Cramer, who goes by Manner will be at Monday Night Raw and looks forward to Astronomar's presence at Juneau's notorious hip hop event tonight.
You know there's a time for everybody, and I think it's his time. -TJ Cramer, MC Manner