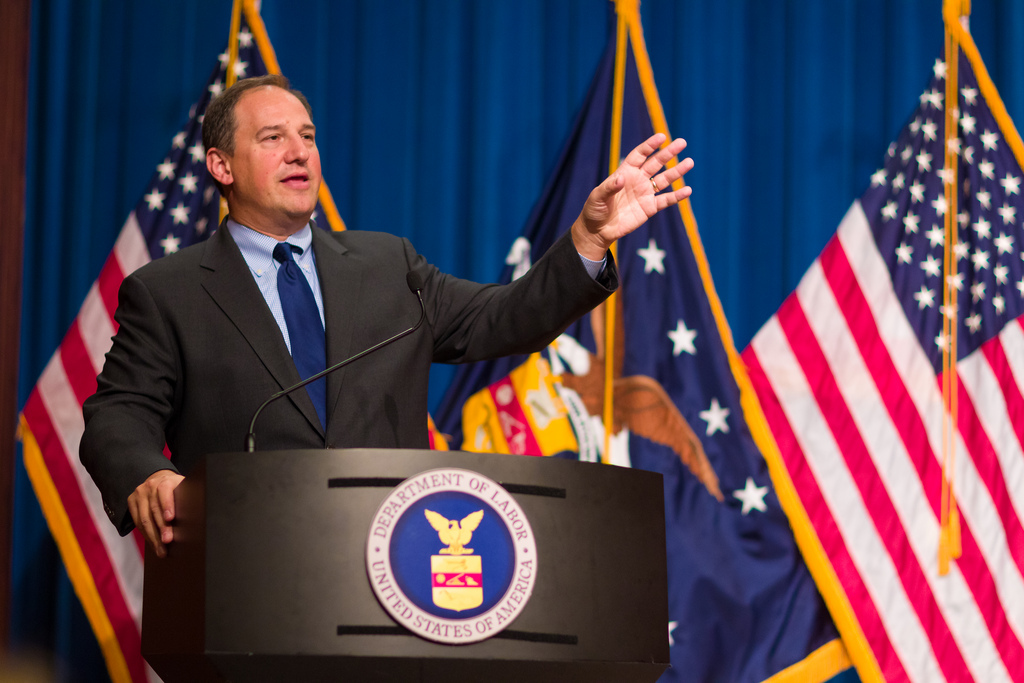 A statewide initiative to increase the minimum wage will launch informally on the Fourth of July in Juneau.
Initiative organizer Ed Flanagan says he will begin collecting signatures in the capital city on Thursday.  Petition booklets were printed by the state Division of Elections and released Monday. Flanagan says the organized effort will start in earnest next week in Juneau, Anchorage and Fairbanks then move statewide.
Supporters have a year to collect 30,000 signatures of qualified Alaska voters.
Flanagan is one of three former state Labor Department commissioners spearheading the initiative to increase minimum wage from $7.75 to $9.75 an hour by 2016, when it would be annually adjusted for inflation.
Alaska is one of 19 states and the District of Columbia with a wage greater than the federal floor of $7.25.
"That shows there is a lot of enthusiasm out there for raising the wage of these lowest paid workers in our society," says Acting U.S. Secretary of Labor Seth Harris.
He has been stumping the U.S. for the Obama administration, which hopes to convince Congress to raise the federal minimum wage from $7.25 to $9.00 an hour.
Harris says initiatives like Alaska's are a good indication the U.S. public believes it's time to increase the wage.
Legislation has been introduced in both the U.S. House and U.S. Senate, but President Obama's plan has not yet come up.  Earlier this year the House voted against a proposal to raise the wage to $10 an hour.
Harris says he's heard poignant stories all over the country from people trying to make it on minimum wage jobs, but he hasn't been to Alaska.  Instead, he called KTOO to talk about it.
"I don't have a trip to Alaska planned right now but I can tell you there are 18-thousand Alaskans who would benefit from this increase in the minimum wage. And I can tell you I suspect the stories that I would hear there are very much like the stories I've heard in the Lower 48," like folks who work two and three jobs and can never catch up, he says.
Harris says initiatives like Alaska's encourage him in his campaign to get Congress to take up the federal increase.
If the Alaska initiative gets on the ballot next year and voters approve it, the state's minimum wage would always be higher than the federal wage.  The proposal calls for Alaska's minimum wage to remain at least $1 higher than the federal minimum wage.
At $9.19 an hour, Washington state has the highest minimum wage in the country. Oregon is second, at $8.95  per hour.  Both rates are adjusted annually for inflation.