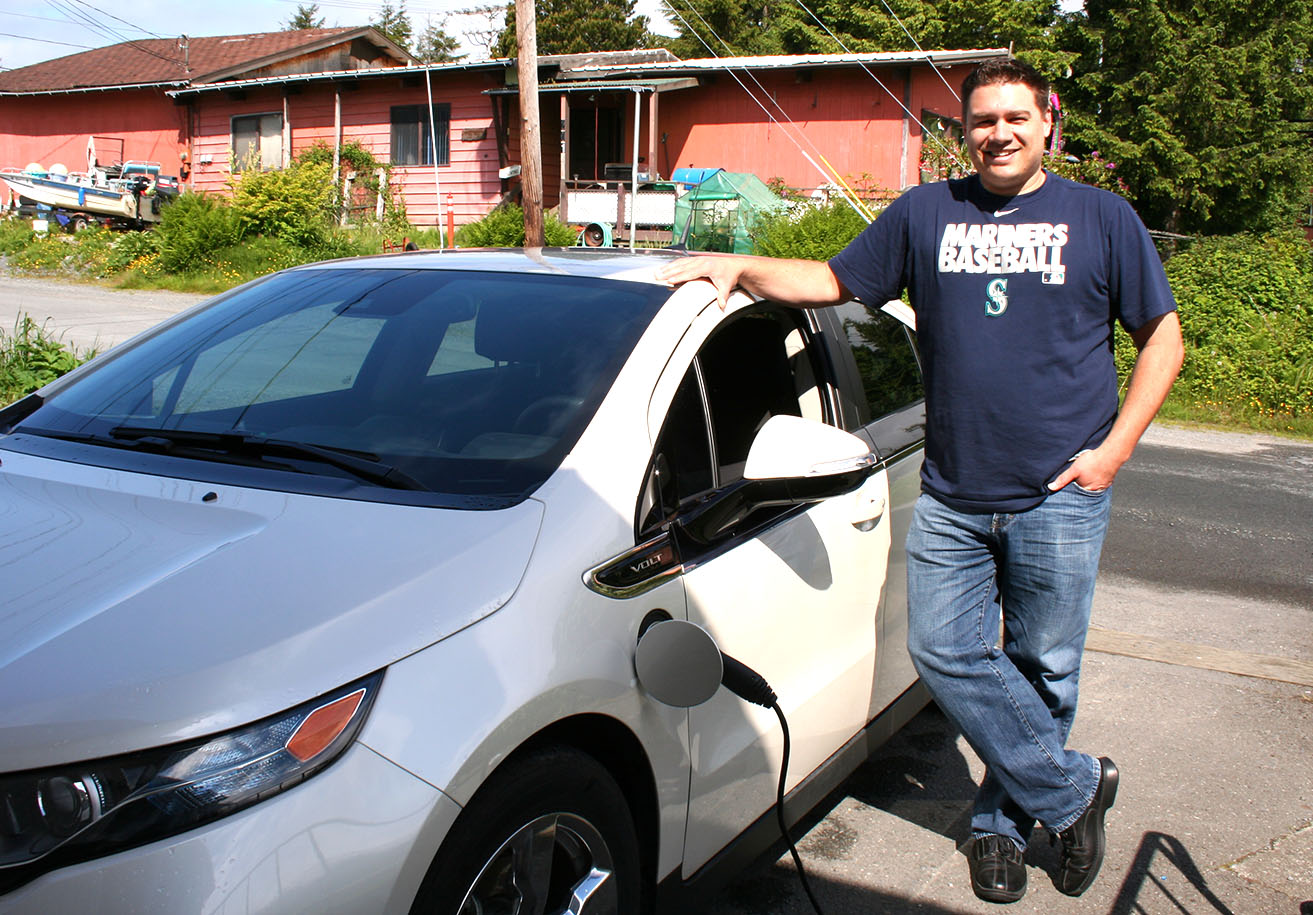 It was just a few years ago that Sitka's electric utility predicted a significant increase in the number of electric vehicles on the road, especially in places with inexpensive electric power. But Sitka's interest in electric cars has remained flat.
KCAW recently visited an electric car owner in Sitka to find out why the cars have been slow to catch on.
Like most Alaskans, Sitkan's love their cars and trucks. In fact, there's one registered vehicle for every man, woman, and child who lives here. Sitkans use their vehicles to haul stuff and haul themselves through the wet Southeast Alaska weather. There's one kind of car that seems perfect for most of these jobs, but hasn't been embraced here.
Between the Nissan Leaf, the Chevy Volt and the Toyota Rav4 EV, most of the big car makers have at least one electric vehicle on the road today.
Sitka should be ideal: It doesn't get too cold, there's not much road, and compared to some places in Alaska, the local hydroelectric power is practically free. All of this, plus the town's progressive attitude make it a perfect habitat for electric cars.
The answer may come down to leading by example.