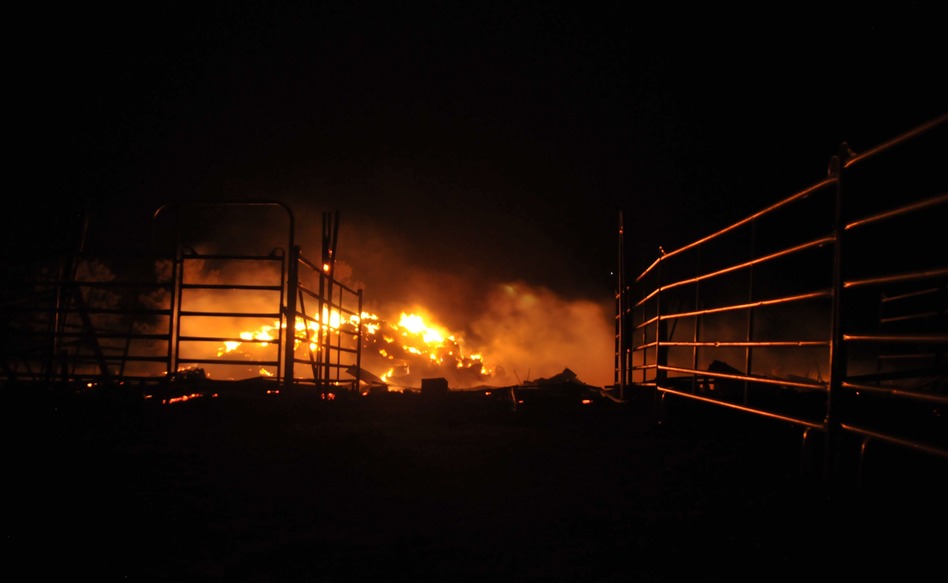 While firefighters are holding the line, the Black Forest fire northeast of Colorado Springs is being called the most destructive in Colorado history.
As The Denver Post reports, that grim marker was punctuated by the discovery of two bodies amid the fire's rubble. The paper reports:
"A Black Forest fire home assessment released at 10:00 p.m. Thursday by El Paso County put the number of homes destroyed since the fire began Tuesday afternoon at 379. Last summer's Waldo Canyon fire — which burned just about a dozen miles southwest of the Black Forest fire — destroyed 347 homes.

"The county has stressed on their website 'information concerning intact or partially damaged homes may change.' "
KDVR-TV in Denver spoke to a couple who has been married for 50 years. During the evacuation, they were separated.
As Barbara Zink put it, at one point they thought they would never see each other again. Luckily, this story has a happy ending.
Barbara and Warren Zink were reunited after about a day.
"I'm not ready to give him up," Barbara told KDVR. "I want 50 more years to torture him."
CBS News reports the fire is 5 percent contained. The cause of the blaze is still under investigation and "more than 750 firefighters were fighting the massive wildfire along with air tankers dropping slurry and Chinook helicopters making water drops."
Related:
— NPR's "Fire Forecast" app, which is updated daily. We'll embed it below. The interactive should take you right to Colorado Springs, but you can change the location by entering a new "ZIP code, city, etc."