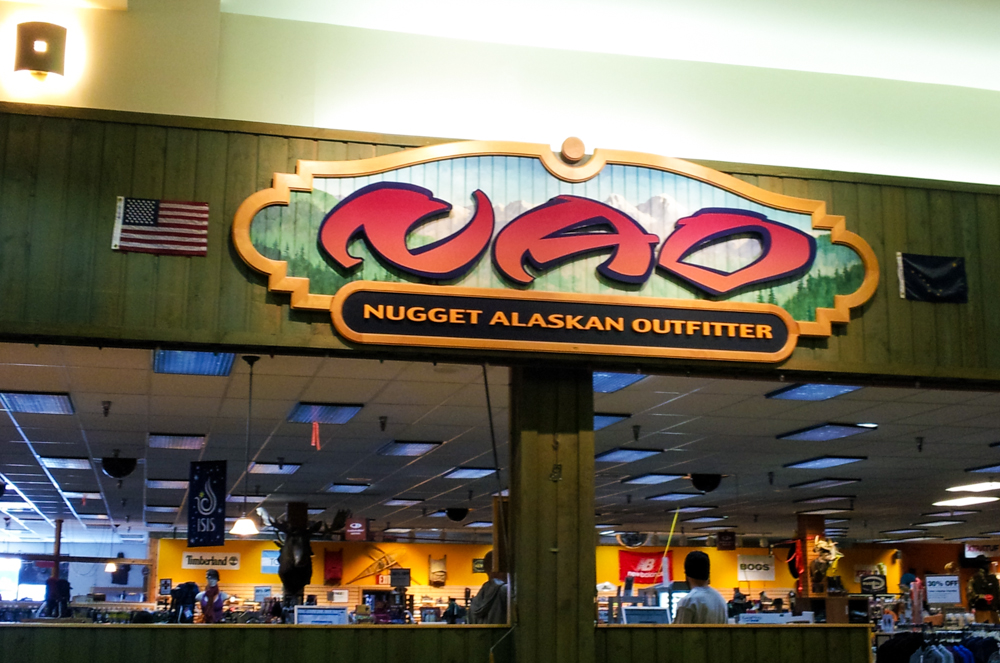 Long-time retailer and a Nugget Mall anchor tenant is moving to Mendenhall Mall.
Nugget Alaska Outfitters will take over the space most recently occupied by Gottschalks.
NAO managing partner Ron Flint says the move will increase store space from 11-thousand square feet to more than 15-thousand.
The new store also will have an external entrance; NAO now has access only through Nugget Mall.
Flint says he's especially looking forward to greater warehouse space and a more efficient shoe area.  He says he doesn't expect to add many hard goods to his inventory.
"Right now it's taking us a long time to get merchandise into stock and it's partly because our back rooms and storage areas are so jammed up and just too tight. So this creates some inefficiencies," he says.  "We're going to add at least a thousand square feet on the sales floor. At some times, especially in the winter, the racks get pretty close together in here and hard to get around, so hopefully it will help alleviate some of that."
Flint says the renovation is already underway, and he expects to make the move toward the end of September, when his Nugget Mall lease comes up.  He has signed a five-year lease with Mendenhall Mall with an option to extend.
Loveless/Tollefson Properties of Bellevue, Washington owns Nugget Mall.  Ted Tollefson says he just found out last week that NAO will be moving out.
"We'll be talking to national tenants.  We have a couple of options and I don't know which one it will end up being," Tollefson says.
Two national chain stores Petco and Office Max moved into Nugget Mall last year.
Flint is the son of the late Bill Flint, who started Nugget Department Store in 1974. It downsized to the Nugget Men's Store after national chain store Lamonts moved into Juneau. Lamonts went bankrupt, reorganized then sold to Gottschalks. That chain moved to the JC Penny space in Mendenhall Mall, but went bankrupt and closed in 2009.  The space has been empty since.
In the meantime, NAO has continued to add more outdoor clothing and gear for the family. Though it's not a cooperative, Flint calls it the "Southeast Alaska version of REI."